eWay-CRM
Wat is eWay-CRM?
CRM-invoegtoepassing voor Outlook, nu beschikbaar op iOS/Android. Het helpt bij het beheren van klanten, de verkoop, projecten en het samenvoegen van documenten. Met eWay-CRM kun je je Outlook delen
Meer informatie
met je team, de communicatiegeschiedenis volgen, vervolgacties plannen, bedrijfsprocessen automatiseren - en daardoor je bedrijf efficiënt runnen. De software is ook zeer aanpasbaar: je kunt gebruikersvelden creëren, formulierindelingen ontwerpen, en workflows en gebruikersrechten aanpassen.
Minder informatie
Wie gebruikt eWay-CRM?
Verkoop- of projectgerichte organisaties die Microsoft Outlook gebruiken.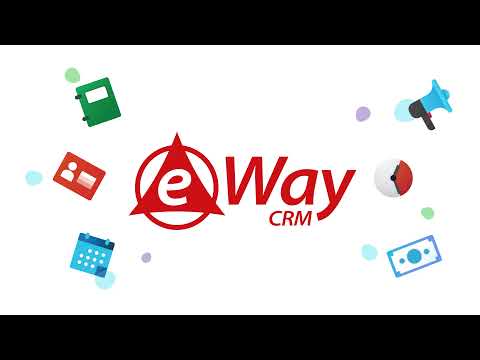 Twijfel je over eWay-CRM? Vergelijk met een populair alternatief
Niet beschikbaar in jouw land
Gratis versie
Gratis proefversie
Geen prijsinformatie gevonden
Gratis versie
Gratis proefversie
Waarom krijg ik dit te zien?
Alternatieven voor eWay-CRM
Fernando
Owner in VS
Geverifieerde LinkedIn-gebruiker
Managementconsulting, 2-10 werknemers
Heeft de software gebruikt voor: 2+ jaar
A+++. The Best CRM Software in the Market
Opmerkingen: I was a 10+ years users of the obsolete, outdated, full of issues Microsoft Business Contacts Manager. The thing was free and Microsoft did not care to update it and discontinued it. I spend 2 to 3 months checking almost all CRM software I could find before selecting one to replace Microsoft Business Contact Manager, as I wanted to make sure I did this only once. I picked eWay-CRM and I picked right. Imported the old database without any issue and set it up and customize it myself, even though I have no IT background. Very easy to set up and to customize.
Pluspunten:
Things that I like the most: 1. Customization. You customize the forms, the views, the database, the workflows, and everything and use them whatever way you want to use them. Really. 2. The breadth of features. Whatever you want to do, eWay-CRM has a way to do it. 3. Customer service. You call customer service in the USA any time during working hours and [SENSITIVE CONTENT HIDDEN] will pick up the phone in 5 seconds and solve your issue pronto. 4. The stability. Windows 10 and Office have dozens of updates and changes. You can always count on eWay-CRM to be there, stable, available 100% of the time. 5. Reliability. Everything is backup in the cloud instantly. My data is safe.
Minpunten:
I like eWay-CRM so that much that I cannot think on anything to change, except some very minor icon function changes I suggested in the online forum. Has not been changed because fellow users did not agree with my suggestion. I can live with that and recognize that that only changes with a lot of users support can be implemented.
Telecommunicatie, 11-50 werknemers
Heeft de software gebruikt voor: Gratis proef
Overwogen alternatieven:
Just getting started- but impressed
Opmerkingen: We had an excellent experience. Their team (lead by [SENSITIVE CONTENT]) did an excellent job bringing us along with the trial. Easy integration into our workflow is key
Pluspunten:
The MS Out look plug in aspect of the product makes it incredibly easy to adopt and integrate into daily workflows.The ability to adapt the product and configure it to meet our needs without an outside consultant makes it possible to get the CRM we want without all the extra questions, costs and consulting
Minpunten:
Still learning- nothing to negative at this point.
Radek
vedoucí prodeje in Tsjechië
Civiele techniek, 201-500 werknemers
Heeft de software gebruikt voor: 2+ jaar
Overwogen alternatieven:
great tool for Outlook users
Pluspunten:
outlook integration (easy to implement for outlook users) contacts, companies and leads management is great both for sales purposes as well as for statistics email categorization marketing campaigns work great there (both professional and classic emails)
Minpunten:
mobile app works good and it is fast but email preview is limited and attachments are missing there office 365 integration is missing - then document management would be much easier sometimes search tool works slowly task management might work better (e.g create task for multiple users)
Michael
Sales Manager in VS
Milieudiensten, 51-200 werknemers
Heeft de software gebruikt voor: 2+ jaar
A solid CRM package that is easy to implement and fully interactive with Outlook
Opmerkingen: We are pleased overall. The package has enough features to be very useful, and overall acceptance is a key to success. The initial acceptance gained by the package's simplicity were dampened by the Contact synchronization issues we have experienced. If you need something quick and easy to implement, eWay-CRM is a good choice. I suggest having an administrator assigned that has time to explore the way features work and to develop reporting.
Pluspunten:
We are a rep sales company, and were attracted to eWay-CRM because it was fully incorporated into Outlook, and this took advantage of everyone's familiarity with the Outlook interface. This made the package very easy to implement. It was also priced attractively, and the number of users and cost side is easy to manage by the administrator (no complex contracts to manage). eWay-CRM has the features required to track and manage our customers and the people (contacts) that we interact with at each. It also has the ability to track sales opportunities through purchase and fulfillment to the project completion stage, which was one of the features we needed.
Minpunten:
The package is light on pre-packaged reporting, which limits its usefulness right out of the box (although this may be a welcome blank-slate to some who want to create their own reports). The data is readily accessible and exportable, making that easy enough, but it means extra steps to make it useful. It is an add-in to Outlook, which means it has (or creates) some quirky faults, failure-to-load, etc. Also, it is very particular about how you roll out updates, requiring a bit of a coordinated process. Although it is fully interactive with Outlook, the coordination between Outlook contacts, the eWay-CRM Customer and Contact records, and external emails, can sometimes be ineffective, resulting in duplicate records.
Jan
company owner in Tsjechië
Civiele techniek, 2-10 werknemers
Heeft de software gebruikt voor: 2+ jaar
Satisfied customer
Opmerkingen: Using the software for more that 6 years, with growing number of users and still happy with the product.
Pluspunten:
Most important is the seamless integration with MS Outlook, which is our main tool. We don't need another system to log in and to work with. It helps with integration and motivates users to work with the CRM system without troubles and helps keeping all the data and proceses tidy and up-to-date.
Minpunten:
Sales statistics could be better. We use our own system.