Wat is Unit4 HCM?
Intuo is een platform voor talentontwikkeling dat een alternatief biedt voor jaarlijkse prestatiebeoordelingen. Dit platform is gericht op: 1) Managers in staat stellen om betere coaches te worden, 2) Tijd te besparen voor HR, 3) Medewerkers te ondersteunen in hun carrière. De tools van dit platform zijn onder andere flexibele feedback, begeleide gesprekken, instellen van flexibele doelstellingen, voortdurende betrokkenheidsenquêtes, een geïntegreerde leeroplossing en geavanceerde analyse van medewerkers. Dit platform biedt een specifiek uitrolprogramma met workshops.
Wie gebruikt Unit4 HCM?
Alle bedrijven, van 200 tot meer dan 10.000 werknemers | Het bedrijf moet geloven in de waarden van medewerkersbetrokkenheid en flexibele werknemersprestaties.
Waar kan Unit4 HCM worden geïmplementeerd?
Cloud, SaaS, Web, Mac (desktop), Windows (desktop), Android (mobiel), iPhone (mobiel), iPad (mobiel)
Over de leverancier
Unit4
Opgericht in 1980
Chatten
Over de leverancier
Unit4
Opgericht in 1980
Chatten
Video's en afbeeldingen van Unit4 HCM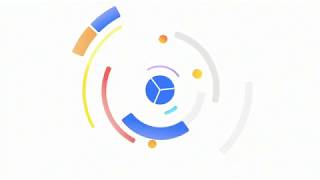 Vergelijk de kosten van Unit4 HCM met soortgelijke producten
Functies van Unit4 HCM
360-gradenfeedback
Aanstellen (van personeel)
Beheer van functioneringsgesprekken
Beoordelingen door collega's
Certificering en licentieverlening
Competentiebeheer
Cursusbeheer
Cursussen bijhouden
Dashboard
Doelen stellen en bijhouden
Doorlopend bijhouden van prestaties
Doorlopende feedback
Enquêtes en feedback
Evaluatiecyclus tracken
Individuele ontwikkelingsplannen
Prestatiebeheer
Rapportage en analyse
Rapportage en statistieken
Trainingsbeheer
Vaardigheidsbeoordeling
Voortgang bijhouden
Vragenbibliotheek
Zelfbeoordeling
Zelfserviceportal
Alternatieven voor Unit4 HCM
Hannah
Designer in België
Grafisch ontwerp, 51-200 werknemers
Heeft de software gebruikt voor: 1-5 maanden
Nice to finally use a platform where we can organise everything together in one tool concerning perf
Opmerkingen: A great asset in our company! It is still the reason why we use intuo, to make it easier to structure our performance management and to let employees grow in their role & personal goals.
Pluspunten:
In our company, we were already concerned about how our employees are feeling in doing their job. We try to have a conversation on a regular basis with our employees where we evaluate the performance. We already use an excel file for setting up the personal/work-related goals of every employee. As we are growing very fast, this wasn't efficient anymore so we decided to search for a solution to make it all possible in one tool: intuo. Intuo has it all: you can have a conversation and while you're having the conversations, you can set-up the objectives of every employee. In the next conversation, we evaluate the objectives and at the end of the year, we can easily make the analysis for every employee by using the dashboards and reports in intuo.
Minpunten:
In our company, there's always a conversation between a team member, his team leader and the [SENSITIVE CONTENT HIDDEN] at the end of the year. It's not yet possible in intuo to add a third party to a conversation.
Jim
Projectmanager in Nederland
Internet, 51-200 werknemers
Heeft de software gebruikt voor: 1-5 maanden
Great place to store progress all year long
Opmerkingen: great, I really like it!
Pluspunten:
That you can lessen recency bias by collecting and logging achievements all year long.
Minpunten:
Sometimes the personal goals are hard to ask feedback on because you cant share the scoring metrics.
Reactie Intuo
3 jaar geleden
Hi Jim, I appreciate the feedback and kind words. I'll pass them on and we'll see what we can improve.
Susana
HR Intern in Nederland
Informatietechnologie en -diensten, 51-200 werknemers
Heeft de software gebruikt voor: 1-5 maanden
Has room for improvement
Pluspunten:
It makes asking for feedback from different people more easy, as I don't need to interrupt anyone's job to ask for it. Also, the formality of the platform makes people write their feedback in a more structured and mindful type of way.
Minpunten:
It has a lot of bugs, the Dutch copy has several mistakes and it isn't as intuitive as I initially thought. I needed a lot of explaining to figure out how to work with it to its full potential. As an administrator, I need to contact the support team several times a week because users either found bugs that do not allow them to work with Intuo properly or it is not clear how to use something.
Reactie Intuo
3 jaar geleden
Hi Susana, thank you for your feedback. Not only here on this platform but to our support team as well. Thanks to engaged users like you, our user experience improves every day. We appreciate that a lot.
Jolien
HR Professional in Nederland
Computersoftware, 51-200 werknemers
Heeft de software gebruikt voor: 1-5 maanden
Overwogen alternatieven:
Review
Opmerkingen: i'm liking it but also have to take a lot of time to get to know the system, as it's not as easy to use as we hoped it would be (especially as admin). this is also because we use things a little differently than intended by using coaches instead of team leads for example and because we wanted to use snapshots not only for evaluating performance but also to send out a company wide mini survey on the new performance cycle.
Pluspunten:
i like that it gives our company the possibility to cascade company goals to team- and personal goals. i like that it's easy to request and give feedback to colleagues i like that, as an admin, i can see the activity of my colleagues directly in my feed so i get a clear view on how much it's being used
Minpunten:
the user experience is not optimal. there are a lot of inconsequent interactions, functions on weird places and lacking of options that seem so obvious to have. for expample: - i can not change the order of my objectives by deadline, while it is possible to change the order of the key results - lists of users are alphabetically ordered by last name, while they are listed with first name first, making it hard to scan - if i want to select people (for example as team leader or coach) in a list of people, you would expect that by clicking the name i would select the person, but that takes me to their profile, so i have to click the radio button only. - if you want to reschedule a conversation you just have to guess you can click the date that looks like static text - in the statistics it never adds the last day so the data is always old. - and so on and so on also: one of the biggest reasons we chose Intuo was because we we're told we could add job profiles with competencies by making 'persona's' and copy them to employees. this turned out not to be true, the only thing we can do is make a list of job TITLES and tag them with skills. that last option seems useless though, because if you give employees the matching job titles, the tagged skills are not transferred to their account. fortunately [SENSITIVE CONTENT HIDDEN] took our dissapointment very seriously and they are now working on a more elaborate job profile that can be connected to the employees.
Sara
HR Transformation Manager in België
Informatietechnologie en -diensten, 51-200 werknemers
Heeft de software gebruikt voor: 1+ jaar
Easy to use Performance platform
Opmerkingen: intuo is a great added value to our agile performance management. We were able to realise more regular contacts between manager and team member; resulting in detecting sooner possible issues. Create purpose for everyone by applying goal cascading and transparency. There was a real shift on that point to make objectives more inspiring and smart for all teams and team members. In the meantime, we can monitor continuously our engagement and use this feedback to set-up new initiatives.
Pluspunten:
It was important for us that the tool is user-friendly, mobile friendly and easy to install. We wanted a sort of digital napkin to log what is discussed during the career discussions and wanted to step away from a heavy complex HR tool. intuo is very agile, easy to install, you just create the organisation structure, add your values, and maybe add some additional questions and you are good to go. There are already some templates available. I like the engagement pulse and the continuous monitoring on several engagement drivers. As well managers have visibility to the engagement for their team and can manage their employee discussions easily. You can request feedback, give a praise, all in a straight-forward way. Reporting is available and you can export it all. The support is great, they help with communication, follow-up regularly, the help desk answers quickly. You can also log a suggestion and the intuo team is continuously looking how to improve their platform.
Minpunten:
There is definitely some reporting available but it can be improved, more in terms of what does this data mean. It would be nice if we could create our own reports. Currently, there are only predefined reports available.
Reactie Intuo
3 jaar geleden
Thanks Sara for your review. It's a pleasure working with you guys.