Cornerstone LMS
Wat is Cornerstone LMS?
Geef een nieuwe definitie aan leren en ontwikkeling en benut het volledige potentieel van je werknemers door een cultuur te creëren van voortdurende ontwikkeling. Met het leerpakket van Cornerstone ga je verder dan alleen training en naleving om een betrokken, samenwerkend en vaardig personeelsbestand te ontwikkelen.
Wie gebruikt Cornerstone LMS?
Bedrijven in alle sectoren. Helpt bij het beheer van elke vorm van eenmalige of terugkerende certificering of licentievereisten.
Cornerstone LMS - Details
Cornerstone OnDemand
Opgericht in 1999
prijzen van Cornerstone LMS
Beginprijs:
Niet door leverancier verstrekt
Ja, heeft een gratis proefversie
Geen gratis versie
Cornerstone LMS heeft geen gratis versie maar biedt wel een gratis proefperiode.
Cornerstone LMS - Details
Cornerstone OnDemand
Opgericht in 1999
Video's en afbeeldingen van Cornerstone LMS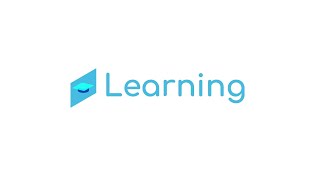 Cornerstone LMS - implementatie en ondersteuning
Ondersteuning
E-mail/helpdesk
Veelgestelde vragen/forum
Kennisbank
Telefonische ondersteuning
24/7 (contact met medewerker)
Chatten
Implementatie
Cloud, SaaS, Web
Mac (desktop)
Windows (desktop)
Linux (desktop)
Chromebook (desktop)
Training
Persoonlijk
Live online
Webinars
Documentatie
Video's
Functies van Cornerstone LMS
Geverifieerde reviewer
LMS Administrator in VS
Geverifieerde LinkedIn-gebruiker
Ziekenhuis- en gezondheidszorgbranche, 10.000+ werknemers
Used the Software for: 2+ jaar
Powerful LMS
Comments: Overall our experience has been great. The LMS does exactly what we need to train our employees.
Pros:
Cornerstone is very powerful. It has all of the advanced functions we need for a large and complex organization.
Cons:
The admin side can be hard for a new user. It takes time and training to understand all the power and complexities of the system.
Cornerstone OnDemand Response
5 maanden geleden
Hello, we appreciate you leaving a review! We are happy to hear that our LMS has the functions you need to make your organization successful. It is a powerful system and taking the time to learn and complete training only aides in understanding and utilizing the systems to it's full potential. I'm glad you have had a great experience and I hope that continues!
Tina P.
LMS Administrator in VS
Biotechnologie, 5.001-10.000 werknemers
Used the Software for: 2+ jaar
Bron: SoftwareAdvice
Great Product Overall
Pros:
My overall experience with Cornerstone OnDemand has been excellent. I appreciate the training resources, success center and how they push for users/clients to become experts and work with their peers. I have completed several of the certifications and am currently a client community expert and both have allowed me to learn and network with others about the product which has helped me be a better administrator for my own organization. I recommend this LMS product to any org seeking to adopt the best LMS on the market.
Cons:
Our implementation was really rough and caused a lot of stress and rework. There are areas of the system that are inconsistent or have design flaws that haven't gotten the priority they need yet. GPS support is challenging you often just get the answer that is is how it is built and there is nothing they can help you with. Technical Support issues can take months and then still not be resolved or you have to do more work to resolve them on your own.
Alternatives Considered: SumTotal Workforce Management en Saba TalentSpace
Reasons for Choosing Cornerstone LMS: I switched organizations and was happy to move away from SumTotal which had a complicated open architecture and very little product support. At this organization we really were using PeopleSoft as a very basic sort of LMS and it just didn't have the features and functions we need particularly for online content.
Switched From: SumTotal Workforce Management en Oracle PeopleSoft
Cornerstone OnDemand Response
5 maanden geleden
Thank you for leaving a review, Tina! We appreciate that you have taken the time to become a true expert on our LMS. Utilizing the training resources and your peers is so important. We want our customers to be successful and love to see your continued learning. I'm sorry to hear GPS support has been challenging. It is a major focus for us right now and I hope you will see improvement and shorter response times in the future. Thank you for being such an involved, loyal customer!
Johann C.
Learning Manager in VS
Vastgoed, 1.001-5.000 werknemers
Used the Software for: 2+ jaar
Bron: SoftwareAdvice
Simply Awful
Comments: Absolutely awful, once you sign that contract no one responds to you in a timeline manner. You get a lot of "that is how the system is built, can't help you" answers. They have a great sales team and awful everything else.
Pros:
Not a lot to be honest. If you have to pick something, it would be their reporting 2.0 tool. When it doesn't freeze or error out, it is simple to use.
Cons:
Where to start? Here are just a few highlights: - The worst customer service I'd ever experience working with a vendor. - They take days to reply to emails, same for technical support tickets, even when they are labeled as a high priority. - When you call the support line, their reps are customer service agents who are just reading the same outdated info you find on their documentation online, so useless. -If you need to escalate the issue, prepare to wait 2 days for a reply, the first reply will always be a question about something you already explained on the initial ticket. Then you'll be waiting at least another 48 hrs for an update on their "investigation." - Their compatibility with iPads has become very bad. Since 13.1 came out, we've had nothing but problems with files not loading, 404 errors, server errors, and to make matter worse, expect to wait a week or more to be told, there is nothing they can do. - If you have to set permissions at different levels, good luck figuring out how the hundreds of individual permissions interconnect and how they are dependent on each other. Their own training team can't help you with this area. So if you plan to create any custom permissions that fall outside the few standard positions they have already created, good luck, prepare to spend weeks testing settings. - They refused a 1-year extension and said that they wouldn't consider anything less than 2 and that there would be a significant price increase for less than 3.
Geverifieerde reviewer
Sr. Solutions Consultant in VS
Geverifieerde LinkedIn-gebruiker
Human Resources, 5.001-10.000 werknemers
Used the Software for: 2+ jaar
Cornerstone Learning Management System
Comments: Cornerstone is a highly customizable solution. Although there is much training needed from an admin perspective to optimize its functionality, the user experience is a positive one.
Pros:
Cornerstone offers a large base of resources to use and learn the system. Not only is it user friendly for employees, but also allows for ease of tracking training from an admin perspective. Although security can be complicated, the system offers many choices in how companies would like to set up user access. The ability to customize the system to meet organizational needs is great. Continuous updates to the system in order to make improvements and add enhancements is definitely a plus.
Cons:
Some older features can use a facelift. When questions are submitted, the response time is slow. Instead of removing features in order to add new ones, would be beneficial to leave those that work well while adding additional features instead of removing those that clients appreciate in order to make room for new features. Improvements to the mobile app are needed in order for it to be a full experience for users as it is on the web.
Taline G.
Sr. Learning Technology Analyst in VS
Supermarkten, 10.000+ werknemers
Used the Software for: 2+ jaar
Bron: SoftwareAdvice
Industry Leader in LMS Software - Top Shelf Product with Excellent Customer Service
Comments: My overall experience with Cornerstone OnDemand has been excellent. I appreciate the training team, support team, client success, and the product team who go above and beyond to respond quickly to client needs. I have undergone several certifications through Cornerstone - the process of training for certifications and working with certification specialists has been an incredible opportunity to upskill my proficiency with the product and apply that knowledge toward optimizing the user experience at my org. I strongly recommend this LMS product to any org seeking to adopt the best LMS on the market.
Pros:
Among the LMS products that I have worked with, Cornerstone OnDemand provides the most customizable solution for unique business needs. Cornerstone provides an abundance of training for clients, including hundreds of on demand videos, online courses, online help articles, and virtual instructor led training classes for administrators to upskill their familiarity with the features. Each client is unique, and we have a tremendous ability to tailor the learning experience for end users. At my organization, which is a retail company with 80% un-desked workers, employees love the possibilities for learning in the flow of work, such as with Express Class, and the easy to use AI-supported carousels on Learner Home. Edge Import provides an easy experience for loading historical data and courses into the system in batch. We are able to support 100k+ employees with a core admin team of 4 with smart security configurations and the ability to use custom pages to embed self-service tools for end users and instructors directly within the portal.
Cons:
Cornerstone is constantly growing and adapting its product during quarterly releases and they are very inclusive with customer suggestions for future enhancements. There is a lot of thought that goes into release planning and UAT through a stage environment and release ready webinars. Often these enhancements are the direct result of client suggestions that have been upvoted by other clients. It is a huge product with a top talent product management team, and I am always impressed with how the product is updated to adapt to new technologies and industry trends, as well as business needs. I would love to see even more emphasis in the future on release updates to include even more customer suggestions, even though the releases are already very robust.
Cornerstone OnDemand Response
6 maanden geleden
Hi Taline, thank you for taking the time to write a review! We appreciate having a champion like you and are happy to be a small part of the success at Whole Foods. I'm so glad you found value in the all the training we provide for clients. Your continued learning has made you so knowledgeable about Cornerstone and we are here to support you in any way you need!