Finale Inventory
Wat is Finale Inventory?
Finale Inventory is een zeer aanpasbaar en flexibel voorraadbeheersysteem waarmee je de workflows van je groeiende bedrijf kunt ondersteunen. Integreert naadloos met vele verkoopplatforms voor
Meer informatie
e-commerce om oververkoop te voorkomen. Verminder het giswerk rond inkooporders door gebruik te maken van Finale om herbestelpunten dynamisch te berekenen op basis van de verkoopsnelheid en de doorlooptijden van leveranciers. Combineer deze software met hardware voor het scannen van streepjescodes voor een complete oplossing voor magazijnbeheer. Gratis training/advies.
Minder informatie
Wie gebruikt Finale Inventory?
Kleine tot middelgrote bedrijven in de productie, distributie, groothandel en multichannel detailhandel die een aanpasbaar voorraadbeheersysteem nodig hebben met krachtige functionaliteiten zoals streepjescodering en prognoses.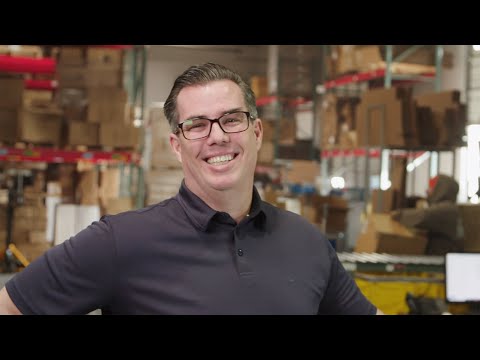 Twijfel je over Finale Inventory? Vergelijk met een populair alternatief
Niet beschikbaar in jouw land
Gratis versie
Gratis proefversie
Gratis versie
Gratis proefversie
Waarom krijg ik dit te zien?
Alternatieven voor Finale Inventory
Reviews over Finale Inventory
James
Geverifieerde LinkedIn-gebruiker
Consumentengoederen
Heeft de software gebruikt voor: 1+ jaar
Bron: GetApp
Finally, An Inventory Management Solution That Does Just That, Really Well
Opmerkingen: After months of testing and trialing every inventory management software and system on the market, Finale has been such a blessing! From the very first day of signing up, the Finale owner and team have been extremely helpful and responsive to any and every one of our questions or concerns. The interface, layout and organization of the Finale app is extremely user-friendly and does not distract the user with unnecessary formats, colors, layouts and displays. We love the minimalist approach. Everything you need and nothing you don't. The search feature is so optimal and incomparably easy to use within every view option. Your search results are instant and appear immediately as you start typing. Finale has the best import tool we have ever seen. You simply copy cells from excel and paste them into the web browser. Finale takes care of the rest. This truly intuitive copy/paste import feature makes saving, importing and editing your catalog via excel spreadsheets a thing of the past. Generating purchase and sales orders were a real pain-point with previous trial services. PO generating in Finale is intuitive and automatic enough so that anyone on our team could go in and place orders with the suppliers stored in the system. You can also create custom fields, which we use for internal communication to streamline our operations. If you use Ship Station (in our opinion the best shipping management software), this is where Finale's strength is. It flawlessly sync's with Ship Station ensuring that you only ship products that are in stock and order out-of-stock items. Finale gives you the things you want in an inventory management software without all the fluff. We tried other solutions that tried to be an all-in-one solution, but they all end up being mediocre services. Finale does one thing really well and that's inventory management. Regular updates of the software leave our team comfortable knowing that as a system, Finale is always pushing for optimal streamlined cutting edge performance and integrations. We are elated to be using Finale and already have accounts for both of our companies.
Pluspunten:
Cloud based, unlimited users, copy and paste import and edit features, easy stock take, integration with ShipStation with regular attention and upgrades. Strongest search feature we've seen. Slick interface and automatic purchase order generation.
Consumentengoederen, 11-50 werknemers
Heeft de software gebruikt voor: 2+ jaar
Finale has improved everything in our company
Opmerkingen: Finale was introduced to our company after a long, tedious process of finding and then trying to implement another IMS (Fishbowl). I was skeptical of the great reviews and claims from other users since I had really been put through the wringer by another company during implementation. After going through a demo and poking around a bit, I was sold. Importing all of the data was a breeze, the user interface is intuitive and for me, the best part is that if I did hit a snag, I could be on a screen share with a Finale rep in no time and they would patiently walk me through it. I'm not exaggerating when I say Finale made everything better. It has transformed the way we do business by allowing us to manage our inventory accurately across multiple sales channels and provide a better experience for our customers.
Pluspunten:
Finale implementation is quick and pretty simple. We use it with ShipStation and the learning curve was practically non-existent because it's so intuitive. Importing data is just a matter of copying and pasting a spreadsheet into their import tool. This makes adding and updating products/customers/vendors/etc. a breeze. I also generate invoices from Finale. We have pretty long production lead times on the majority of our products so predicting stock outs is very important to us and we can trust Finale to calculate that information correctly. The basic reporting is good but the ability to customize existing reports or create your own is excellent. Most importantly, their level of customer service is absolutely top notch.
Minpunten:
We did have some hiccups with marketplace integrations but we able to work with Finale to create workarounds that have been fine.
Steve
Director in Australië
Sportartikelen, 2-10 werknemers
Heeft de software gebruikt voor: 1-5 maanden
easy to use
Opmerkingen: I have changed warehouse software 3 times in 5 years and I am confident that Finale will be my final choice..
Pluspunten:
The system is extremely easy to use and and customisable. It was that easy that in the trial period, I uploaded my stock and inventory and was using it immediately over my exisiting program to search for products, inventory and locations. I was expecting to be testing the program and running along side my current software for a minimum of 2 months but it has been less than 2 weeks and we have already transferred over to it full time.Finale is extremely customisable and by far has the best search functionality i have used in a warehouse management system. With over 15500 SKUs, i need to know what i have in stock in a specific colour, size and style. Sometimes searching while i have a customer in front of me or on the phone. Finale does it all with easy.The onboarding is extremely thorough and they actually encourage me to book more session's. Its normally what comes with a software of a much higher price tag.
Minpunten:
Integration with Xero - A popular accounting software has no integration, although they have a work a round.
Detailhandel, 11-50 werknemers
Heeft de software gebruikt voor: 2+ jaar
Is slower than God
Pluspunten:
Was pretty easy to use, although cumbersome with all the screens you have to use to add on product, cannot add inventory from the item page, so quite a few unnecessary clicks there. Also goes into negative inventory which for us means when there is an error we have to manually reset items to zero, would be nice if there was an option to just have inventory go to 0. Also be nice if it has a seasonality feature for ordering, like we need more of this widget for winter etc.
Minpunten:
It stalls out constantly, no matter the browser no matter the computer, especially on weekends basically unusable, and by the time email support gets back to you it is better again, but they never admit an issue or offer a fix or apology.
Jessica
Shipping Specialist in VS
Geverifieerde LinkedIn-gebruiker
Magazijnen/opslag, 51-200 werknemers
Heeft de software gebruikt voor: 1+ jaar
Bron: GetApp
Great Website
Opmerkingen: My overall experience is that I really like it and I'm very comfortable with using it. It took me about a week to get a hang of it ... It's just that simple. I would recommend this and use this as well.
Pluspunten:
This product is probably the easiest to use and understand. I like how simple and self explanatory it is.
Minpunten:
The only thing I didn't like was that I couldn't stock change myself and at times some things wouldn't populate.