QuickBooks Time
Wat is QuickBooks Time?
TSheets is een oplossing voor urenregistratie en planning van werknemers die bedrijfseigenaren tijd en geld bespaart. Gooi die oude tijdregistratieklok of spreadsheet weg en vereenvoudig de loonadmini
Meer informatie
stratie, facturering en kostenberekening. Of ze nu op kantoor of mobiel zijn, je werknemers kunnen de tijd vanaf elke locatie in realtime bijhouden met behulp van een smartphone, tablet, desktop of laptop. TSheets is het enige urenregistratiesysteem dat is geïntegreerd in QuickBooks.
Minder informatie
Wie gebruikt QuickBooks Time?
TSheets biedt oplossingen voor iedereen, van freelancers tot Fortune 500-bedrijven. TSheets heeft toepassingen voor elk bedrijf dat de uren van werknemers wil bijhouden voor specifieke taken.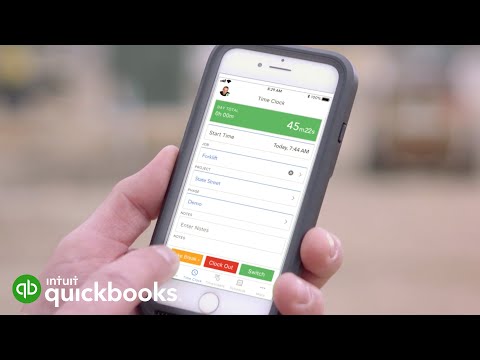 Twijfel je over QuickBooks Time? Vergelijk met een populair alternatief
Niet beschikbaar in jouw land
Gratis versie
Gratis proefversie
Gratis versie
Gratis proefversie
Waarom krijg ik dit te zien?
Alternatieven voor QuickBooks Time
Reviews over QuickBooks Time