Wat is EmailOctopus?
EmailOctopus stuurt je e-mails via de Simple Email Service (SES) van Amazon, waardoor jij hen minder hoeft te betalen. Hierdoor kun je geld besparen op je e-mailprovider zonder dat dit ten koste gaat van de goede leverbaarheid. Je hoeft ook geen geavanceerde functies te missen. EmailOctopus biedt onbeperkte e-mails op elk plan, hoge leverbaarheid, aangepaste rapporten en de mogelijkheid om e-mailreeksen te verzenden, contacten te importeren en te integreren met formulieren.
Wie gebruikt EmailOctopus?
Een WYSWIG-editor voor e-mail en een nuttig ondersteuningsteam maken e-mailmarketing eenvoudig voor alle gebruikers.
Waar kan EmailOctopus worden geïmplementeerd?
Cloud, SaaS, Web
Over de leverancier
EmailOctopus
Gevestigd in London, VK
Opgericht in 2015
Chatten
Beschikbaar in deze landen
Afghanistan, Albanië, Algerije, Amerikaans-Samoa, Amerikaanse Maagdeneilanden en nog 225 andere
prijzen van EmailOctopus
Beginprijs:
US$ 8,00/maand
Ja, heeft een gratis versie
EmailOctopus heeft een gratis versie. EmailOctopus heeft een betaalde versie vanaf US$ 8,00/maand.
Prijsmodellen
Over de leverancier
EmailOctopus
Gevestigd in London, VK
Opgericht in 2015
Chatten
Beschikbaar in deze landen
Afghanistan, Albanië, Algerije, Amerikaans-Samoa, Amerikaanse Maagdeneilanden en nog 225 andere
Video's en afbeeldingen van EmailOctopus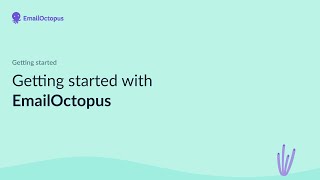 Functies van EmailOctopus
Aanpasbare velden
Abonneebeheer
Beheer van e-mailcampagnes
Bestemmingspagina's en webformulieren
CAN SPAM-compliance
Campagneanalytics
Contactenbeheer
Leads vastleggen
Lijstbeheer
Rapportage en analyse
Sjabloonbeheer
Voor mobiel geoptimaliseerde e-mails
WYSIWYG-editor
Alternatieven voor EmailOctopus
Reviews over EmailOctopus
Ryan B.
Trustee, Area 7 in VS
Geverifieerde LinkedIn-gebruiker
Hoger onderwijs, 1.001-5.000 werknemers
Heeft de software gebruikt voor: 2+ jaar
Best Email Service Anywhere
Opmerkingen: Outstanding. I have so much control and flexibility to use this service for so many bulk emailing applications and I can scale up or down to mirror my busy seasons. I have been thrilled with this service for years.
Pluspunten:
I have been a user of EmailOctopus for years and have seen the company, services, and functionality grow and develop over time. The customer service has been extraordinary whenever I have had questions and I have always received highly respectful communications from this company. They know that your success makes them succeed as well so they are in your corner every step of the way and they treat customers fairly at all times. The ease and flexibility of this web-based program are outstanding and I have made recommendations in the past that have since been implemented. What the service is now is a godsend for anyone needing to send bulk emails whether frequently or occasionally because they allow you to scale up or down to your needs, which I see as further proof of their customer first philosophy. The setup is easy if you follow the instructions or ask for any help and once you are setup with amazon and email octopus, you can be confident that you will achieve everything you desire with this service. Best of luck to you all in future endeavors.
Minpunten:
None Exist. Try to change my mind. This service is outstanding.
Josh E.
CEO in Zuid-Afrika
Vastgoed, 2-10 werknemers
Heeft de software gebruikt voor: 2+ jaar
Probably one of the best & most cost-effective ESP's out there!
Opmerkingen: Truly outstanding customer service. Quick response times and always willing to go out their way to ensure that you are properly looked after. This too is one of the key reasons why we are still with EO and have no intention of leaving. Solid company and staff all round!
Pluspunten:
The thing we love most, is that when you link your Amazon SES account with Email Octopus, you can get a real bargain, esp. when compared to other ESPs out there. The user interface is very intuitive and simple to use, yet, it comes with very advanced email marketing features. All in all, we can recommend EO to anyone looking for an advanced email marketing system that doesn't break the bank.
Minpunten:
In terms of advanced segmentation, the current version is still somewhat limited, but I've been in touch with their support team who have ensured us that it's on it's way. But other than that, no complaints whatsoever.
Overwogen alternatieven: SendGrid
Redenen om voor EmailOctopus te kiezen: MailChimp is good, but far too expensive, esp. when you have a larger email database and send out weekly newsletters.
Overgestapt van: Mailchimp
Redenen om over te stappen op EmailOctopus: While SendGrid is known for their ultra-high deliverability rate, the UX of their platform is sub-optimal. We managed to figure things out, but their built-in email templates were seriously lacking in creativity and weren't optimised for mobile at all. After signing up with Email Octopus, we ensured that everything was properly set up with Amazon SES (which granted, took a bit of reading up), but we now have an above average deliverability, open and click rate.
Nessma E.
Manager in Oman
Geverifieerde LinkedIn-gebruiker
Publiceren, 2-10 werknemers
Heeft de software gebruikt voor: 1+ jaar
A good option if you're starting out
Opmerkingen: It's a nice provider is you're starting up and don't have many subscribers; less than 2500. The templates are very convenient and attractive to use. Tagging and segmentation got better better over the time. However, opening rate is still concerning due to inefficient CAN Spam that leads to identifying emails sent from EmailOctopus as spam instead of landing in the receiver's inbox folder.
Pluspunten:
When I started using EmailOctopus, the first feature that attracted me to their service was their templates. There is a good variety to choose from. The designs are nice and not boring like most of the presets that come with mailers. It was easy to use to send weekly newsletters.
Minpunten:
I faced two problems when I used EmailOctopus. One, the open rate was dismal compared to other mailing services due to spam complaints. Most of the emails were either sent to spam or blocked. It caused delivery issues that eventually made me use a different mailer. Two, list management. I wasn't able to import subscribers easily, segment or segregate or have a lead page to gather subscribers.
Reactie EmailOctopus
vorige week
Hi Nessma, Thanks for taking the time to review. I'm glad to say EmailOctopus does completely support imports of subscribers, along with segmentation and segregation. We also have a range of landing pages within EmailOctopus so you can grow your list, for free, easier than ever. We'd love you to have a go at using these, so please reach out to our Support team who will gladly point you in the right direction to start.
Ankit G.
Founder in India
Marketing en reclame, 2-10 werknemers
Heeft de software gebruikt voor: 1+ jaar
A good affordable email marketing tool
Opmerkingen: Overall, I had a good experience, but I really wish that they fix their email builder, and it's buggy.
Pluspunten:
Even though EmailOctopus(EO) is a relatively new tool but it has all the features you will expect it to have. The best this is that it's really affordable.
Minpunten:
The major problem with EmailOctopus is there UI of email builder. It's really bad and buggy. Also if you try pasting content from Ms-Word or Notion then it changes the formatting which is troublesome to edit. Also if you want to run referral programs for your newsletter then EmailOctopus has very few integrations. They also pushed new update for their forms which makes it compulsory to use it with iframe and not custom html tags. That makes it very static and you can't use your own designs.
Reactie EmailOctopus
vorige week
Hi Ankit, Thanks for the review and glad you love our value for money. In respects to your feedback around the email builder, you'll be glad to know we are overhauling it this year and making it much simpler to copy and paste from your favourite tools, while retaining the correct formatting. Our forms, as you've also mentioned, saw an update last year. I think you may have misunderstood the update, as we do not use iFrames and we never have done. All our forms can be style completely by you using CSS, and we have no plans to ever change that. We agree iFrames are not the right solution to use. If you'd like help styling your forms, please contact our team and we'd be glad to show you how.
Geverifieerde reviewer
Founder in Portugal
Geverifieerde LinkedIn-gebruiker
Marketing en reclame, Zelfstandig ondernemer
Heeft de software gebruikt voor: 1+ jaar
Simple mailing lists
Opmerkingen: I don't think I've ever had a better experience integrating with an API than with EmailOctopus. Their email support is also one of the best I've ever dealt with.
Pluspunten:
I like how quickly I was able to set it up. I also frequently give their API documentation as an example of a perfectly written document. While composing a new campaign, the UI doesn't get in the way and I'm able to just get down to work.
Minpunten:
I couldn't figure out a way to "merge" multiple user lists, or send a campaign to users from multiple different lists at once.