EmailOctopus
Wat is EmailOctopus?
EmailOctopus stuurt je e-mails via de Simple Email Service (SES) van Amazon, waardoor jij hen minder hoeft te betalen. Hierdoor kun je geld besparen op je e-mailprovider zonder dat dit ten koste gaat
Meer informatie
van de goede leverbaarheid. Je hoeft ook geen geavanceerde functies te missen. EmailOctopus biedt onbeperkte e-mails op elk plan, hoge leverbaarheid, aangepaste rapporten en de mogelijkheid om e-mailreeksen te verzenden, contacten te importeren en te integreren met formulieren.
Minder informatie
Wie gebruikt EmailOctopus?
Een WYSWIG-editor voor e-mail en een nuttig ondersteuningsteam maken e-mailmarketing eenvoudig voor alle gebruikers.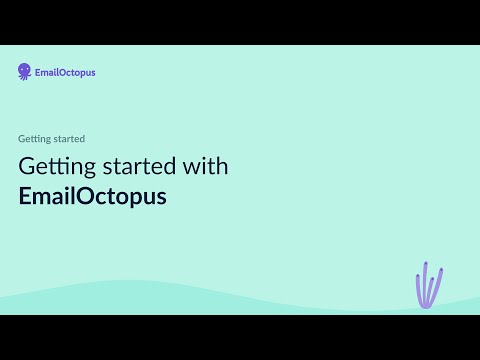 Twijfel je over EmailOctopus? Vergelijk met een populair alternatief
Gratis versie
Gratis proefversie
Gratis versie
Gratis proefversie
Waarom krijg ik dit te zien?
Alternatieven voor EmailOctopus
Reviews over EmailOctopus
RYAN
Trustee, Area 7 in VS
Geverifieerde LinkedIn-gebruiker
Hoger onderwijs, 1.001-5.000 werknemers
Heeft de software gebruikt voor: 2+ jaar
Best Email Service Anywhere
Opmerkingen: Outstanding. I have so much control and flexibility to use this service for so many bulk emailing applications and I can scale up or down to mirror my busy seasons. I have been thrilled with this service for years.
Pluspunten:
I have been a user of EmailOctopus for years and have seen the company, services, and functionality grow and develop over time. The customer service has been extraordinary whenever I have had questions and I have always received highly respectful communications from this company. They know that your success makes them succeed as well so they are in your corner every step of the way and they treat customers fairly at all times. The ease and flexibility of this web-based program are outstanding and I have made recommendations in the past that have since been implemented. What the service is now is a godsend for anyone needing to send bulk emails whether frequently or occasionally because they allow you to scale up or down to your needs, which I see as further proof of their customer first philosophy. The setup is easy if you follow the instructions or ask for any help and once you are setup with amazon and email octopus, you can be confident that you will achieve everything you desire with this service. Best of luck to you all in future endeavors.
Minpunten:
None Exist. Try to change my mind. This service is outstanding.
George
Software Engineer in VS
Computersoftware, Zelfstandig ondernemer
Heeft de software gebruikt voor: 6-12 maanden
Overwogen alternatieven:
Refreshingly Simple and Straightforward
Opmerkingen: An excellent tool for most email-marketing situations. I've used it on several client sites for letting them build their own newsletters and email lists, and have not had a single complaint about it. If you are looking for a tool to migrate your email list of hundreds of thousands of users to, EmailOctopus probably isn't for you—but if you're an average-sized business or creator, it's really my preferred option now, and much less spammy/convoluted than something like ConvertKit!
Pluspunten:
Email Octopus is really a great tool for—in my opinion—80–90% of situations where you need email marketing. For the large part it "just works", and I have no trouble getting my clients to use it, which cannot be said about other similar tools.It's quite easy to make great-looking forms and landing pages, and the WordPress plugin is a joy to use—makes things much easier!
Minpunten:
If it's a great tool for 80–90% of situations, then I have to admit it has some shortcomings for those less-common use cases where you really need something robust and more flexible.Its API documentation is a bit lacking, for example, and while things "just work" for the most part, a consequence of this is that you don't have nearly as much control over precise details as you would with a larger—and admittedly more expensive—tool in this same spce.
Marketing en reclame, 2-10 werknemers
Heeft de software gebruikt voor: 1+ jaar
A good affordable email marketing tool
Opmerkingen: Overall, I had a good experience, but I really wish that they fix their email builder, and it's buggy.
Pluspunten:
Even though EmailOctopus(EO) is a relatively new tool but it has all the features you will expect it to have. The best this is that it's really affordable.
Minpunten:
The major problem with EmailOctopus is there UI of email builder. It's really bad and buggy. Also if you try pasting content from Ms-Word or Notion then it changes the formatting which is troublesome to edit. Also if you want to run referral programs for your newsletter then EmailOctopus has very few integrations. They also pushed new update for their forms which makes it compulsory to use it with iframe and not custom html tags. That makes it very static and you can't use your own designs.
Reactie EmailOctopus
5 maanden geleden
Hi Ankit, Thanks for the review and glad you love our value for money. In respects to your feedback around the email builder, you'll be glad to know we are overhauling it this year and making it much simpler to copy and paste from your favourite tools, while retaining the correct formatting. Our forms, as you've also mentioned, saw an update last year. I think you may have misunderstood the update, as we do not use iFrames and we never have done. All our forms can be style completely by you using CSS, and we have no plans to ever change that. We agree iFrames are not the right solution to use. If you'd like help styling your forms, please contact our team and we'd be glad to show you how.
Gezondheid, wellness en fitness, Zelfstandig ondernemer
Heeft de software gebruikt voor: 6-12 maanden
Overwogen alternatieven:
User-friendly, customer-centric email management system
Pluspunten:
EmailOctopus makes it really easy to design and send email campaigns, both automated and as one-off emails or newsletters. I switched from MailChimp after they failed miserably in their Customer Service department, and I've been so impressed by the personal and fast assistance I've gotten from EmailOctopus so far. No complaints!
Minpunten:
A small issue for me has been that sometimes, unless I'm extremely careful to check 2-3 times, the font size on some sections of my emails randomly gets re-sized and doesn't match the rest of the email. This looks unprofessional. But if I'm careful and double or triple check, I can avoid this.
Marketing en reclame, 2-10 werknemers
Heeft de software gebruikt voor: 2+ jaar
Overwogen alternatieven:
Everythin we Need
Opmerkingen: We have used email octopus for many years. I can't comment on the support - because we have never really needed them - their product just runs properly and without issues. We use it for a lot of things, but primarily for email lists for our users and list management. Their API was easy to integrate into our app, and it makes things really smooth and easy.
Pluspunten:
Easy to use, almost never a bug, affordable
Minpunten:
UI can be a bit weird, but is super minor. Its a really great product