Tai TMS
Wat is Tai TMS?
Teknowlogi is een pionier op het gebied van software voor transportbeheer en het enige logistieke technologiebedrijf dat een cloudgebaseerde oplossing biedt met kunstmatige intelligentie voor
Meer informatie
logistiekbeheer, adviesinformatie, mobiele informatie, integratie-informatie en bedrijfsinformatie in één platform. De missie van dit platform is om toegepaste intelligentie-oplossingen te bouwen en te leveren die het voor elk logistiek bedrijf mogelijk maken om de optimale versie van zichzelf te zijn.
Minder informatie
Wie gebruikt Tai TMS?
Oplossing voor transportbeheer die logistieke bedrijven helpt met tariefanalyse, vrachtaanbesteding, dispatching en documentbeheer.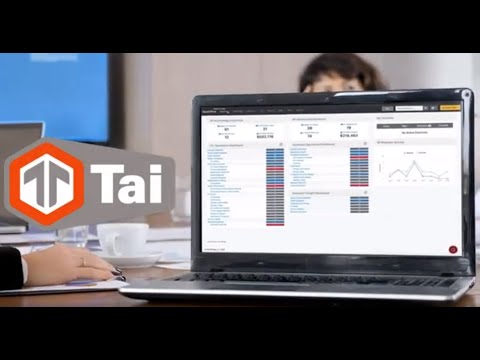 Twijfel je over Tai TMS? Vergelijk met een populair alternatief
Niet beschikbaar in jouw land
Gratis versie
Gratis proefversie
Gratis versie
Gratis proefversie
Waarom krijg ik dit te zien?
Alternatieven voor Tai TMS
Geverifieerde reviewer
Technology & Innovation Manager in Colombia
Geverifieerde LinkedIn-gebruiker
Vervoer/over de weg/per spoor, 201-500 werknemers
Heeft de software gebruikt voor: 1+ jaar
Overwogen alternatieven:
Pretty Smart TMS with a great Marketplace
Opmerkingen: We as brokers, have shipments all over USA. General experience is great managing loads, doing overall tracking rating and even documenting. Few extra features are still in the wishlist, such a better APIs and some custom developments that other TMS options have.
Pluspunten:
they use several tools such and natural language processing for email quoting and machine learning algorithms to automate regular logistical issues.
Minpunten:
The APIs for carriers are not great, as they do not allow small carriers to participate in the integration and also it reduce API dispatch request for big carriers such as UPS. They are continuesly developing and improving, but it requires a few details to be a super great tool.
Reactie Tai Software
2 jaar geleden
Hello, Thank you so much for taking the time to review our software. We would love the opportunity to chat with you about the problems you are having with API to get this resolved. Our customers utilizing API automation for LTL have been extremely happy with the direct integrations and we would like to make sure everything is working properly for you. Would you be open to reaching out to our support team to set up a meeting? Just tell them you would like to talk with Sean about your APIs.
Logistiek en toeleveringsketen, 11-50 werknemers
Heeft de software gebruikt voor: 1+ jaar
Overwogen alternatieven:
Concept Logistics - Justin Smith Review
Opmerkingen: I really like TAI and the people at TAI, unfortunately the turnover has resulted in TAI losing many of their good people and I am yet to see where the AKKR investment has resulted in "more support" like we were promised. Still waiting on a response for the Key Bank testing sent last week and followed up. We also have some challenges with the fact that EFS left bills unpaid that neither TAI or AKKR will take responsibility for, even though we paid and our clients paid us for the load to EFS, but EFS not paying the carrier has come back to us. We already ate $600 with UPS, and I just heard about another couple almost 1 year old that FedEx is invoicing to our client. At what point does that stop and TIA or AKKR do the right thing? I don't know that I'm going to be as willing to eat the loss on these FedEx ones.
Pluspunten:
I like the LTL modules and functionality a lot, and I really like the POTENTIAL I see on the Truckload side of the system. Custom reporting and Front Office are an upside, but there are a few items in both that need to be updated and baked fully.
Minpunten:
Front Office capabilities need to be fully baked (Mode Filtering & Carrier Front Office view). The Truckload modules are becoming less "LTL-like", but this is still where the biggest gap is. Although Truckload Quoting screen and automation are on the cutting edge, some of the Truckload basics just simply aren't there, and we've submitted much feedback that goes unanswered. The reporting is also a challenge, seems like a lot of work went into that 2+ years ago, but some of the challenges we expressed with "Shipped Reports", "Custom Reporting", and even the "Profitability Report" are limited and don't always generate the same numbers as other more detailed reports. Some of the TL statuses will help us minimize the "play in the joints", but at the moment our President is second guessing the numbers. We also haven't received great communication since the buyout and turnover, with Mitch having to reschedule a meeting twice and we haven't found time to hope back on in months.
Rick
Logistics Manager in VS
Logistiek en toeleveringsketen, 51-200 werknemers
Heeft de software gebruikt voor: 2+ jaar
Review
Opmerkingen: I am not, I just have issues.
Pluspunten:
It works most of the time. It is very basic, easy to train people on.
Minpunten:
You have an LTL system that tries to capture FTL as well Constant changes like the quote sheet that offers nothing in return. Extreme delay in IT getting back to you System going down frequently Accounting features are archaic Everything I have asked for to make the site more user friendly has been denied System doesn't communicate with Macropoint correctly
Reactie Teknowlogi
3 jaar geleden
Hi Rick, Thank you for your feedback. Our next release is four weeks away and we have some exciting new features that will be added to the Full Truck Load platform. We hope these new changes will improve the user experience. Additionally, If you are having trouble with shipment tracking, we have our own app-based tracking system, Tai Mobile. This tracking software is very easy to add to the TMS and is a fraction of the cost of any other mobile tracking tool on the market. We would love for you to reach out to our client success team with any additional feedback so we can try to improve your experience.
Greg
Director of Operations in VS
Vervoer/over de weg/per spoor, 51-200 werknemers
Heeft de software gebruikt voor: 1+ jaar
Overwogen alternatieven:
System Review
Pluspunten:
Our team likes the software for the ease of use and operational efficiencies that we gain. Having the Truckload Quote screen has allowed the team to stop using notebooks and Excel sheets and keep everything digitally in the system. The ability to have a tracking link that our customers can use has helped tremendously each day for visibility. We are able to train and deploy tenured users within a couple of hours compared to other systems that can take days.
Minpunten:
The system could use a detailed search function inside of the Truckload Search screen.
Logistiek en toeleveringsketen, 2-10 werknemers
Heeft de software gebruikt voor: 1+ jaar
Overwogen alternatieven:
Put the time in to learn it and you won't be disappointed.
Opmerkingen: My overall experience has been terrific. The support and sales staff at Teknowlogi are ready and willing to help wherever you may need. They are responsive and attentive. Overall I'm extremely satisfied.
Pluspunten:
Handles all aspects of your transportation management. Quoting, booking, electronic dispatching, invoicing, carrier management, all in one place. It really just does everything you need a TMS to do. It's scalable to any size organization. Integrates with numerous systems. Also, the activity log allows you to track down any issues to the point of origin.
Minpunten:
It takes a bit of time to get comfortable with all the features. But really this isn't a con, you just have to put in the time to learn it.