Helpt Nederlandse bedrijven al 15 jaar
bij het vinden van de juiste software
Wat is Tapfiliate?
Tapfiliate is cloudgebaseerde software voor het volgen van partners. Hiermee kun je je eigen partnerprogramma's maken, volgen en optimaliseren. Tapfiliate is een kant-en-klare alles-in-één-oplossing met meer dan 30 integraties, waaronder Zapier, Shopify, WooCommerce, Squarespace, Wix, Stripe en meer. De partner-/verwijzingssoftware ondersteunt meerdere talen en valuta, zodat je een wereldwijde campagne kunt uitvoeren. Bovendien kun je jouw partnerpagina's, verwijzingslinks en e-mails merkeigen maken.
Wie gebruikt Tapfiliate?
E-commerce en SaaS
Waar kan Tapfiliate worden geïmplementeerd?
Cloudgebaseerd
On-premise
---
Ondersteuning voor Tapfiliate
Telefonische ondersteuning
Chatten
Beschikbaar in deze landen
Albanië, Amerikaanse Maagdeneilanden, Andorra, Argentinië, Australië en nog 83 andere
prijzen van Tapfiliate
Beginprijs:
US$ 59,00/maand
Ja, heeft een gratis proefversie
Geen gratis versie
Tapfiliate heeft geen gratis versie maar biedt wel een gratis proefperiode. Tapfiliate heeft een betaalde versie vanaf US$ 59,00/maand.
Prijsmodellen
vraag een gratis proefversie aan
Ondersteuning voor Tapfiliate
Telefonische ondersteuning
Chatten
Beschikbaar in deze landen
Albanië, Amerikaanse Maagdeneilanden, Andorra, Argentinië, Australië en nog 83 andere
Video's en afbeeldingen van Tapfiliate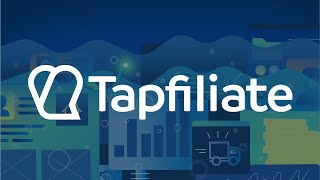 Functies van Tapfiliate
Affiliatebeheer
Bannerbeheer
Bonusbeheer
Campagnebeheer
Contactenbeheer
Conversies bijhouden
E-mail/online
Fraudedetectie
Integraties van derden
Leadengagement
Leads genereren
Marketing via meerdere kanalen
Provisiebeheer
ROI-tracking
Rapportage en statistieken
Referenties bijhouden
Alternatieven voor Tapfiliate
Shayne
Director of Sales in India
Geverifieerde LinkedIn-gebruiker
Internet, 11-50 werknemers
Heeft de software gebruikt voor: 6-12 maanden
Bron van de reviewer
The best Cloud-Based Affiliate Tracking Software that I've used so far!
Opmerkingen: Tapfiliate has played an instrumental role in setting up and growing our affiliate network. Since we deal with a SaaS product, sometimes I feel as if Tapfiliate was tailor-made for us! I love how they have given equal priority to the administrators as well as the affiliates who use our network. Apart from work purposes, I also use Tapfiliate on a personal basis for my Shopify store (which highlights how easy is it to integrate Tapfiliate with almost any platform that you are working with). TIP: If you are new to Affiliate marketing, you can make use of the free 14-day trial to get the hang of things, while working on your learning curve. However, you're going to have to select a payment option before you start your trial.
Pluspunten:
1) User Interface: Tapfiliate has a wonderfully laid out and robust looking user interface that is easy to understand and adapt to. This is, however, just my opinion. A few of my colleagues think otherwise, but our affiliate division seems to love the software. 2) Set-Up & Integration: Tapfiliate allows you to establish your own affiliate program within minutes. It is also very easy to implement your tracking code to your website, after which you can start recruiting affiliates immediately. 3) No Holes In Your Bucket: Tapfiliate, unlike other similar software, doesn't charge you a transaction fee! Instead, they have different pricing modules that are based on the number of affiliates you have, clicks, impressions, conversions, etc. I think that's pretty fair. 4) Motivate Your Fleet: Tapfiliate makes it possible to give your affiliates short and beautiful looking links that don't look cluttered and chunky. But that's not all! You can give your affiliates their own promo codes to share and also reward them for it. There is also an enhanced social affiliate sharing feature that's available to use. 5) Versatility: Tapfiliate allows you to maintain more than one group of affiliates at a time. What makes this software really versatile is that you can pay your affiliates in different currencies! 6) Top Notch Customer Service: Customer Success Representatives are quite understanding and very patient and respond very quickly.
Minpunten:
1) Slight Learning Curve: For most people who are new to the whole process of setting up an affiliate program, there's a possibility that there would be a slight learning curve involved. Of course, after that has been achieved, Tapfiliate can be very straightforward and fun to use. 2) Newsletters: I wish that there was an inbuilt feature for this purpose. Currently, I use MailChimp to send out affiliate newsletters. Still not a deal breaker, though.
Aleksandr
sr. software engineer in VS
Computersoftware, 11-50 werknemers
Heeft de software gebruikt voor: 2+ jaar
Bron van de reviewer
They just got better.
Opmerkingen: Tapfiliate had very poor start.
Not great, but well above "good" as for now.
Overall I think they are putting a lot of efforts to become best.
Pluspunten:
Tapfiliate certainly worth trying, there are still some caveats but they do change every month to the better. It was a huge pain to integrate with tapfiliate few years ago. I can't even think there to start, cuz nearly everything was broken in one or another way, starting from software, continue with documentation and ending with pricing. However they did a great job and now it is quite a mature product.
Minpunten:
There is a discrepancy between pricing and functionality. Their API changes sometimes breaks things.
Overwogen alternatieven: Influitive
Redenen om over te stappen op Tapfiliate: We didn't. As I said, tapfiliate sometimes just breaks things so we ride with Tapfiliate AND some of it's competitors.
Geverifieerde reviewer
Geverifieerde LinkedIn-gebruiker
Computersoftware, 2-10 werknemers
Heeft de software gebruikt voor: 1+ jaar
Bron van de reviewer
Tapfiliate
Pluspunten:
For basic integrations, getting up and running with Tapfiliate should be very straightforward. They have a built in affiliate portal with assets you can upload.
Minpunten:
We have a complex integration case. We have a subscription SaaS product and each time someone that is referred pays, we want to add onto the conversion amount. This case should be covered by Tapfiliate (by hooking in with the Stripe Webhook in our case), and we've followed the API instructions to a T, but with no success. We've reached out multiple times to Tapfiliate and we have received no response over the course of 12 months.
Reactie Admitad
4 jaar geleden
Hi there! Thank you for writing to us! May I ask which channel you used to reach out to us? We handle all our inquiries through our support chat. Also, just last week we released a new Stripe Integration that can automatically handle SaaS recurring cases. You'll no longer need to call in a developer to set this up on your end. :-) You can check out the new integration here --> https://tapfiliate.com/docs/integrations/stripe/ We'd really appreciate if you could get in touch to discuss your situation, and we'll be happy to get you on the right track. Hope to hear from you soon!
Anna
Head of Marketing in VK
Informatietechnologie en -diensten, 11-50 werknemers
Heeft de software gebruikt voor: 1+ jaar
Bron van de reviewer
There's still room for improvement
Opmerkingen: It's a good tool, does what it has to do for a good price, but a UX designer could improve a lot on it. Sometimes I stumble upon odd icons that mean something very different from what they do. Some of the settings are oddly placed and they are hard to find unless you use them daily. Nothing frustrating though. I'd say that Tapfiliate is a really good option - but I'm sure there are better tools out there too.
Pluspunten:
Tapfiliate is fairly simple to set up and manage. It has enough features without being overwhelmingly feature-rich. Support is very quick and friendly. The team listens to feedback and they try to improve the software. The tool pretty much pays for itself, as our Affiliate Program - even though it's a small one - brings in more value than the product costs.
Minpunten:
I preferred the previous dashboard - it was easier to see the important KPIs at a glance. The Asset library could be improved, as it is a bit hard to browse and manage. Navigation and settings are a bit silly here and there. It's more funny than annoying.
Overwogen alternatieven: Awin
Redenen om over te stappen op Tapfiliate: I didn't choose Tapfiliate, but I wouldn't want to switch for another tool.
Jeff
VS
Geverifieerde LinkedIn-gebruiker
Heeft de software gebruikt voor: 1-5 maanden
Bron van de reviewer
Bron: GetApp
Unbelievable
Opmerkingen: Where do I begin? I was new to using an affiliate tracking software, and after trying to work with a competitor, the support people at Tapfiliate were an unbelievable breath of fresh air. I initially worked with Matthew and Julie but then mostly with Imran. Despite numerous back and forths in which at times I wondered if they had "enough of me", they were always so patient and unperturbed, and willing to explain whatever confusions I had that particular day in the development of their service for my unique needs. I am trying to see if affiliate marketing will work to get more clients in my legal practice. I could absolutely count on a quick reply, but being in the U.S. (and with Tapfiliate in The Netherlands), that usually meant looking forward to a reply the following morning. I discovered Tapfiliate through my use of Zapier.com, where they have preset integrations that are very useful... but was really surprised that they went above and beyond that in also creating the API code I needed to integrate with my use of Calendly.com (that was new to them), so that conversions were possible when someone made a phone appointment with my online calendar at calendly.com. This was done without any additional cost! I could go on forever... but one thing I was amazed at... despite English being Imran's third language (as I had inquired), I never would have known in our many email correspondences. Anyway, I kept wondering how they could have been so responsive and helpful, as I assumed that they have hundreds of companies using their platform. Well, maybe I was unusual type that needed more hand-holding. :-) Well, if you are, don't be afraid to use this powerful approach to increasing sales, or in my case, to generate more clients.
Pluspunten:
Hmmm, I think I said it all in my review.
Minpunten:
For some, I guess like me, there is a learning curve to find the right navigation to do what I wanted to do. That is, there are navigations within navigations that takes some time to figure out how to get around. Once that learning curve is achieved, very straightforward and fun to use.