Wat is Logitude World?
Logitude World biedt expediteurs de eerste echte SaaS-software voor vrachtvervoer. De cloudoplossing van Logitude omvat de nieuwste vrachtbeheersoftware voor optimale functionaliteit en bestrijkt de volledige levenscyclus van vrachtvervoer. Het gebruiksvriendelijke vrachtvervoersysteem bestaat uit verschillende softwarepakketten voor expediteurs. Het systeem maakt het mogelijk om ofwel rechtstreeks aan een zending te werken via een van de vooraf gedefinieerde zoekopdrachten, of met behulp van een van de meegeleverde zakelijke tools.
Wie gebruikt Logitude World?
Expediteurs Laat je MKB-bedrijf concurreren met de grote jongens in de sector!
Waar kan Logitude World worden geïmplementeerd?
Cloudgebaseerd
On-premise
---
Over de leverancier
Logitude
Gevestigd in 11 Millington Road, Hayes,, Luxemburg
Opgericht in 2009
Ondersteuning voor Logitude World
24/7 (contact met medewerker)
Chatten
prijzen van Logitude World
Beginprijs:
US$ 39,00/maand
Ja, heeft een gratis proefversie
Geen gratis versie
Logitude World heeft geen gratis versie maar biedt wel een gratis proefperiode. Logitude World heeft een betaalde versie vanaf US$ 39,00/maand.
Prijsmodellen
vraag een gratis proefversie aan
Over de leverancier
Logitude
Gevestigd in 11 Millington Road, Hayes,, Luxemburg
Opgericht in 2009
Ondersteuning voor Logitude World
24/7 (contact met medewerker)
Chatten
Video's en afbeeldingen van Logitude World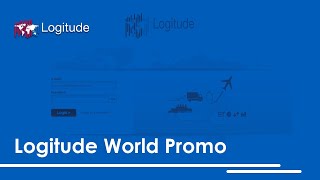 Functies van Logitude World
Administratie
Berekening van verzendkosten
CRM
Documentbeheer
Factuurbeheer
Import- en exportbeheer
Klantenbeheer
Klantenportal
Leveranciersbeheer
Leveringsrecord
Offertes
Status bijhouden
Tariefbeheer
Transport bijhouden
Transportbeheer
Vervoer door de lucht
Vervoer over land
Vervoersbeheer
Voorspellen van de vraag
Waarschuwingen/Meldingen
Alternatieven voor Logitude World
Reviews over Logitude World
Vincent
MD in Nederland
Geverifieerde LinkedIn-gebruiker
Vervoer/over de weg/per spoor, 2-10 werknemers
Heeft de software gebruikt voor: 2+ jaar
E-Volution in freight forwarding
Opmerkingen: 10/10, would recommend to anyone looking for freight forwarding software. it's a Turn-key one-stop application with everything in it.
Pluspunten:
Logitude enables me to operate my company not only from my desk, but from any place i am thanks to their web-based product. If i'm not in the office, i can access all my critical information from my phone/tablet directly. Their client portal also enables my clients to monitor the status and location of their investments. I searched long and compared many software suites to use for our freight forwarding company, and our choice went to Logitude; As they deliver quality software for a fair rate. Their support team is 10/10 rating; They are quick to respond and are always happy to assist. I recommend Logitude, it's a great app with a great team behind it.
Minpunten:
After 5 years of usage, i have not yet come across bad things in this software. As when you have an issue, the support team take care to fix it asap.
Matthew
President / CEO in VS
Logistiek en toeleveringsketen, 2-10 werknemers
Heeft de software gebruikt voor: 2+ jaar
Logitude & Custodia Freight Services
Opmerkingen: Very happy.
Easy to use and easy to learn about new features when they come out and customize to our needs but also teh support is second to none. We are in the USA, Logitude in Europe yet support is available 24 / 7 and we have not had to wait more than 12 hrs. for issues to be fixed and any changes / creations of templates is usually implemented by next business day for us.
Pluspunten:
The fact that our free trial and extended trial for 1 month only took 24 hrs. to set up with our signatures and logo. Other vendors we looked wanted anywhere from 1 month to 3 months to set up, and at that time it was for only 1 user. The support during the trial was second to none as well. Also, the compatibility with Quick books made life very easy for our accounting.
Minpunten:
Editing templates and making new templates is not easy for someone like me who is not great when it comes to IT but as time has gone on the support team at Logitude has made up for my ignorance in these matters.
Overwogen alternatieven: CargoWise
Redenen om over te stappen op Logitude World: Implementation Time. It was ready to go and the fact that it is online and we do not need our own servers was a big plus. Compatibility with Quickbooks.
Muhammad
Vice President in Saoedi-Arabië
Logistiek en toeleveringsketen, 201-500 werknemers
Heeft de software gebruikt voor: 6-12 maanden
Worst Customer Feedback No after sales support
Opmerkingen: One of the worst Customer Care company, with no commitment, they give you attention before sales only. Nothing after sales... and most importantly no one in the whole company replies even you send email to [SENSITIVE CONTENT HIDDEN] One of my worst experience
Pluspunten:
compare to my complaints nothing is good
Minpunten:
Worst Support, No responsibility, No Feedback, worst of all, no complaint center, if you wish to search there is nothing available. very much disappointing company.
Overwogen alternatieven: CargoWise
Redenen om over te stappen op Logitude World: By Mistake....
Reactie Logitude
2 jaar geleden
Thanks for your time to evaluate our product. However, it's disheartening to receive such a bad review on a support system that you never tested. We tried to reach you since February, but unfortunately with no response at your end. Our SLA records for responding the customers is within an hour range, as well as resolving them. On the other hand, thanks to your team who allowed for the discussions to move forward and make the implementation project successful by being responsive and arrange calls whenever needed, we tried our best to help you with the project and got you to work with the system. As a global freight forwarding software serving over 80 countries now, we received many development requests from all customers worldwide. Our Product Management is making evaluation andmany of themare become developed as part of our five (5) annual releases. You can check all of them here: https://logitudeworld.com/category/release-notes-updates/ All the best and success in your business!
Logistiek en toeleveringsketen, 2-10 werknemers
Heeft de software gebruikt voor: 6-12 maanden
Overall great product with many features
Opmerkingen: I love working in the software and it makes our team work easier together.
Pluspunten:
Great features, very detailed and easy to use after 2-3 weeks usage.
Minpunten:
Missing out some small features like received rates for LCL ocean freight and reports for employee commission.
Overwogen alternatieven: GoFreight
Redenen om voor Logitude World te kiezen: Missing our features on our previous software like a dashboard and a easier view of current shipments.
Overgestapt van: LogistaaS
Fatai Darius
General Manager in VK
Geverifieerde LinkedIn-gebruiker
Heeft de software gebruikt voor: 2+ jaar
Fully Inclusive Software. It continues to fulfill as an integral part of by business growth
Pluspunten:
The team behind Logitude World are knowledgeable in the Logistics business, and for users like myself, this is invaluable. The software's Interface was my initial consideration factor among a multitude of options , at the time I was looking for a modern flexible software to handle my air, sea, and road freight booking, record storage, accounting, and most importantly - cloud access. Upon watching very brief tutorial videos I was convinced that Logitude can offer everything I needed, and I was surprised at how easily comprehensible it is to operate. I've trained many staff over the years and they've had very little to no problems at all grasping the functionalities. It is worth noting that the design team launch regular updates to make the great software even better, and any maintenance issues we raise are often solved within the same day. There's also a feature which allows you to give your customers access, and customize exactly what they see - in form of online tracking. Having 24/7 online access offers tremendous flexibility, and we've been able to work uninterrupted during business trips and holidays. In summary, a truly forward thinking solution, and a great tool for any small to medium sized logistics company
Minpunten:
Logitude World is a relatively new software, and there are several competitors aiming for the same business. It needs to somehow incorporate a truly offline POD / TrackNTrace function via mobile bar scanner devices to distance itself from similar solutions.