Wat is Yotpo?
Yotpo helpt merken om klantbeoordelingen en foto's te benutten over het hele koperstraject om vertrouwen, sociaal bewijs en verkoop te verhogen. Met Yotpo kunnen bedrijven elke soort door de gebruiker gegenereerde content verzamelen en gebruiken om een sterker merk en een betere klantervaring op te bouwen.
Met de geïntegreerde oplossing van Yotpos kunnen merken content die door gebruikers is gegenereerd verzamelen, beheren en erop reageren, allemaal op één enkel platform. Prijzen vanaf $ 29 per maand voor het groeiplan.
Wie gebruikt Yotpo?
Yotpo drijft 's werelds snelst groeiende merken aan, zoals GoPro, MVMT, Pura Vida en meer. Het is niet zonder reden dat de beste bedrijven voor Yotpo kiezen. Vraag direct meer informatie aan.
Waar kan Yotpo worden geïmplementeerd?
Cloud, SaaS, Web, Mac (desktop), Windows (desktop)
Over de leverancier
Yotpo
Gevestigd in Tel Aviv, Israël
Opgericht in 2010
Telefonische ondersteuning
24/7 (contact met medewerker)
Chatten
prijzen van Yotpo
Beginprijs:
Niet door leverancier verstrekt
Ja, heeft een gratis proefversie
Ja, heeft een gratis versie
Yotpo heeft een gratis versie en biedt een gratis proefperiode.
Prijsmodellen
Over de leverancier
Yotpo
Gevestigd in Tel Aviv, Israël
Opgericht in 2010
Telefonische ondersteuning
24/7 (contact met medewerker)
Chatten
Video's en afbeeldingen van Yotpo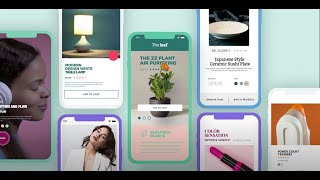 Functies van Yotpo
Aanpasbare branding
Antwoordbeheer
Beheer van negatieve feedback
Bewaking van sociale media
Bonusbeheer
Campagnebeheer
Communicatiebeheer
Contactenbeheer
Contentbeheer
Dashboard
Discussies / forums
Engagement tracking
Enquêtes en feedback
Feedbackbeheer
Geautomatiseerde antwoorden
Gegevensverzameling via meerdere kanalen
Gegevensvisualisatie
Geplande berichtgeving
Integratie van sociale media
Integraties van derden
Klantenbeheer
Klantenkaarten
Klantensegmenten
Loyaliteitsprogramma
MMS
Maatschappelijk delen
Marketing via meerdere kanalen
Massa-sms
Mobiele coupons
Modereren
Multichannel campagnes
Prestatiemeetwaarden
Publicatieplanning
ROI-tracking
Rapportage en analyse
Referenties bijhouden
Reviewaanvraag
Reviewmelding
Reviews controleren
Reviews genereren
Sentimentanalyse
Shortcodes
Tekstanalyse
Trefwoorden voor mobiel
Trendanalyse
Visuele analyse
Voor mkb-bedrijven
Winstspellen va sms
Travis R.
Ecommerce Consultant in VS
Geverifieerde LinkedIn-gebruiker
Heeft de software gebruikt voor: 2+ jaar
Delivers reviews, easy to use!
Opmerkingen: It makes my client's money every day and increases engagement. It makes me look good every time I recommend it and Yotpo is a great company to deal with.
Pluspunten:
Yotpo is easy to install if you're using a major eCommerce cart provider like Magento, Shopify, etc. There are some other copy cats out there that promise the world but they have all fallen short or simply miss things. I'm using the incentive coupons to get more reviews with some clients and it's awesome. The review moderation is easy to use, makes sense and we use it every day. As an eCommerce consultant I recommend Yotpo to all my clients and see the results first hand.
Minpunten:
Yotpo can be a powerful tool in the right hands. It has a ton of features and you can get lost during setup on which are the most important.
Kristopher L.
Director, Digital Marketing in VS
Consumentengoederen, 1.001-5.000 werknemers
Heeft de software gebruikt voor: 1+ jaar
Easy to use and great support
Opmerkingen: We took our time in getting the integration set up, but once the review emails started sending to consumers who purchased online the reviews came piling in. Yotpo helped organize and filter these reviews and we've been very happy with the results.
Pluspunten:
Yotpo's setup process and continued support has made the addition of this review platform painless with a huge return on investment. We have received more consumer reviews since adding Yotpo 6 months ago then we did in the previous 6 years. Our success manager is quick to respond and makes great recommendations and adding widgets is easy for anyone on our team to do.
Minpunten:
We cannot currently share consumer reviews with the product team for an individual product. This would be valuable information for the product team to make adjustments during the growing/production season. It would also be great to have consumer reviews attached to records in our CRM which is also not currently available.
Overwogen alternatieven: PowerReviews en Trustpilot
Redenen om over te stappen op Yotpo: Ease of use, high conversion, quick implementation, and cost efficiency.
Reactie Yotpo
6 maanden geleden
Thank you for taking the time to leave your review. We are constantly working on improving our product and your input is incredibly valuable to us. If you are encountering any issues or have any questions, please feel free to reach out ot our customer service at any time and they will do their best to assist you.
Nicole G.
Director of Customer Experience in VS
Detailhandel, 201-500 werknemers
Heeft de software gebruikt voor: 2+ jaar
Yotpo Review
4
2 maanden geleden
Nieuw
Opmerkingen: Our experience has been decent. We don't typically hear from our rep to help us improve our reviews or to go over best practices.
Pluspunten:
It's a nice review program that allows us to get a pulse on what's happening with our customer's orders and the feedback on what customers like.
Minpunten:
The software is limiting. We can't adjust the timeline for when the reviews go out based on domestic vs international orders. International orders take longer to arrive so trying to set the review for when the item arrives and leaving a review is top of mind becomes difficult. If we have a pre-order item we can't set a different timeline for these and when the customer receives a review before we have shipped it confuses the customer.
Albin O.
Back Office Agent in Zweden
Internet, 1.001-5.000 werknemers
Heeft de software gebruikt voor: 1+ jaar
Feels quite basic, but lacks functionallity
Opmerkingen: We have used Yotbo for a few years, and since it's implemented on our website it is hard for us to abandon Yotpo, although we really want to.
Pluspunten:
A lot of automatic features, and the software takes care of most things.
Minpunten:
1. In the Q/A-section there is a "Send to past shoppers"-button. We absolutely hate this button, and there is no option to hide or remove it. It's very easy to accidentally press the button and then an e-mail is sent to hundreds of customers saying our company needs help answering the question. When this happens, we get a lot of angry e-mails from customers asking what we are doing and telling us how incompetent we are. Sometimes people provide personal information in their questions, and if we accidentally send these questions (and personal information) to other customers, we might get sued. 2. There were two of us working in Yotpo, and it was a bit problematic. During the summer there were six of us, and we had to come up with our own solutions to prevent two or three of us not to answer the same reviews, or four of us trying to find the answer to the same question. There is no way to see what questions your colleagues are working with, and no way to make notes on a question or review. We usually spend an hour every day copying all the questions to a separate online document, and all the reviews (with rating, user e-mail address, and order number) to another document to be able to handle it.
Reactie Yotpo
vorig jaar
Thank you for taking the time to leave this review. Firstly, we'd like to apologize for any inconvenience, we absolutely understand your frustration. We are constantly working on improving our product, and your feedback is incredibly valuable to our process. Please know that our support team is at your disposal and are ready to help you with any issues you might be experiencing. Again, we'd like to thank you for sharing your feedback with us, it is a critical part of our ongoing efforts to improve.
Gezondheid, wellness en fitness, 2-10 werknemers
Heeft de software gebruikt voor: 2+ jaar
Reviews Sourced the Right Whey ~ AGN Roots
Opmerkingen: Yotpo creates the best review app for Shopify without question. I Love the, Subscribe & Save, Reviews Features, Integrations, and most of all, the various stars at all levels, including customer-facing services. I get emailed daily by competitors and always respond, "If you can do it better than YotPo - I'm in" I have yet to consider changing services and find that working with the technical talents of YoTpo has raised my expectations too high to be emailed a 2nd time by competitors in the Shopify integration space.
Pluspunten:
1. The people behind it the Apps 2. The technology software 3. The accreditation built over time
Minpunten:
I wish the google integration was more affordable (The ability to see my product ratings on Google Search). To pay several hundred per month for that feature is a bummer; that's not a software glitch, that's more of a Google is ripping Yotpo Off glitch & Yotpo has to cover their costs - I am but a humble business who donates processed and thus wants ALL the features for less :)