Wat is SpaceRunner?
Optimaliseer je werkplek, het beheer van de vastgoedportefeuille, de mensen en activa van je bedrijf. De eenvoudige functie op basis van slepen en neerzetten helpt je bij het ontwerpen van de lay-out van je ruimte, het visualiseren van de nieuwe installatie met de exacte locatie van werknemers en het volgen van de apparatuur die ze gebruiken. Neem weloverwogen beslissingen over het gebruik van zitplaatsen met behulp van kleurregels, ontwikkel meerdere verhuisscenario's en beheer kamerverplaatsingen grafisch op interactieve plattegronden of in tabelindeling. Deel realtime updates, gemarkeerde plattegronden en rapporten.
Wie gebruikt SpaceRunner?
SpaceRunner is een online visuele oplossing voor bedrijfsmiddelen en faciliteiten, planning en beheer voor alle organisaties in alle sectoren.
Waar kan SpaceRunner worden geïmplementeerd?
Cloud, SaaS, Web
Over de leverancier
Xyicon
Gevestigd in Napa, VS
Opgericht in 2000
Telefonische ondersteuning
Chatten
prijzen van SpaceRunner
Beginprijs:
US$ 45,00/maand
SpaceRunner heeft geen gratis versie. SpaceRunner heeft een betaalde versie vanaf US$ 45,00/maand.
Prijsmodellen
Over de leverancier
Xyicon
Gevestigd in Napa, VS
Opgericht in 2000
Telefonische ondersteuning
Chatten
Video's en afbeeldingen van SpaceRunner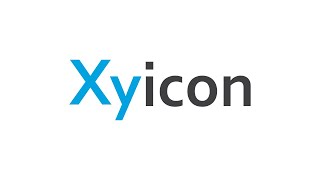 Functies van SpaceRunner
API
Aanpasbare rapporten
Assets volgen
Audittrail
Beheer van bezettingsgraad
Beheer van vaste activa
Configuratiebeheer
Documentbeheer
Gegevens importeren en exporteren
Gegevensvisualisatie
Integraties van derden
Levensduurbeheer van assets
Onderhoudsbeheer
Onderhoudsplanning
Op regels gebaseerde workflow
Plattegronden
Rapportage en statistieken
Realtime gegevens
Realtime updates
Resourcebeheer
Ruimtebeheer
Samenwerkingstools
Slepen en neerzetten
Toegangsopties/machtigingen
Visuele detectie
Voorraad bijhouden
Voorraadbeheer
Workflowbeheer
Zoeken/filteren
Alternatieven voor SpaceRunner
Trey B.
Software Manager in VS
Geverifieerde LinkedIn-gebruiker
1.001-5.000 werknemers
Heeft de software gebruikt voor: 2+ jaar
Perfect visual solution for total asset management
Pluspunten:
The flexibility of the design combined with the visual component make this software and excellent choice for managing assets. It is also a fantastic planning tool for building moves, expansion projects or transfers of equipment using floorplans, room diagrams, etc. Accountability and auditing of asset records is intuitive and reporting is flexible.
Minpunten:
None. The software, as deployed by Xyicon is configurable to meet virtually any asset management requirement.
Cheryl S.
IT Design Consultant in VS
Ziekenhuis- en gezondheidszorgbranche, 10.000+ werknemers
Heeft de software gebruikt voor: 1+ jaar
Awesome tool...makes my life a lot easier
Opmerkingen: I have used Spacerunner for 15 different projects of varying scales and scopes. The tool has made all of the data management much easier and has allowed me to make updates in one place. Generally, our organization is accustomed to using spreadsheets to manage the project asset and configuration data. Spacerunner allows me to manage the data in the Spacerunner database, then export the necessary data into a spreadsheet. I can then pass the spreadsheet on to the technicians doing the work, then they can update their information and return the filled out spreadsheet. I then upload the data straight into spacerunner using their Excel Plug-in. Now when my Project Manager asks for a report with specific information, I can just pull another spreadsheet and give them everything that they are asking for.
I also like that we have the capability to create new data objects in the database. We have our own governance structure over the changes to the database objects, but it's a lot better than having to wait for "enhancements" to be programmed. I will be very sad if they took away my access to spacerunner.
Pluspunten:
The software is easy to use and requires minimal training. There is on-line support as well as support over the telephone. Response times for requests for assistance have been excellent. I like having the ability to set up my own projects in the tool and generate all of the documentation that I need by myself. I like sharing the responsibilities with other team members for update and maintenance of the database.
Minpunten:
Unfortunately, in my organization, the cost for access to the application is cost prohibitive. I wish there was a better way to structure the pricing, so that I could use this tool all the time for every project
Ramiro V.
IT Consultant in VS
Ziekenhuis- en gezondheidszorgbranche, 10.000+ werknemers
Heeft de software gebruikt voor: 6-12 maanden
not impressed
Opmerkingen: I cant rely on it to say that everything we populated is correct. So if I cant rely on it, I can not trust it. Overall experience: Not so great.
Pluspunten:
It is very easy to use. It can be accessed virtually anywhere. Web based.
Minpunten:
Well in our case we are using it for a fairly large project so with that, there are several hands in the system ( to many hands in the cookie jar ) so there is "no" accountability when xyicons are moved around and misplaced. Really easy to screw things up. If you could control that , then you have a great product. One other item was / is that the catalog did / does not have everything our organization uses.
Donna L.
Implementation Project Manager in VS
Geverifieerde LinkedIn-gebruiker
Ziekenhuis- en gezondheidszorgbranche
Heeft de software gebruikt voor: 1+ jaar
It's a great tool to utilize for projects. Saves time, risks and BP's love the visual display.
Pluspunten:
The vendor engagement and support are top notch. This tool has allowed us to capture requirements directly on the floor plans and run detailed reports to a variety of groups. (cabling, assets, details, equipment counts, mapping devices, linking devices). It has reduced our time and cost savings significantly. Our Business Partners are able to view each room in detail, it has been a much better experience than reviewing a lengthy excel spreadsheet. It's real time for all users assigned to the project. The tool is very user friendly. I am thrilled to be utilizing this tool at Kaiser Permanente.
Minpunten:
I really don't have any cons at this point. The vendor has worked diligently with our teams to enhance and add features based on other tools we are required to use. They are currently working on additional interfaces and reports that will minimize risks, and save more time!
Tina S.
Project Manager in VS
Ziekenhuis- en gezondheidszorgbranche, 10.000+ werknemers
Heeft de software gebruikt voor: 1+ jaar
Great Customer Service
Pluspunten:
It makes your project more manageable. All equipment and software can be seen in one place.
Minpunten:
The occasional slowness - but that has to do with my company's network/server.