Wat is kintone?
Of je wilt coderen of niet: de keus is volledig aan jou.
Word de held van jouw kantoor. Creëer op maat gemaakte bedrijfstoepassingen voor je team en stuur ze naar elk bureau en elke broekzak. Je kunt bijna alles automatiseren: begin vanaf het begin met slepen en neerzetten of maak een van de tientallen kant-en-klare apps op talloze manieren op maat voor jouw bedrijf. Werk samen met je team om de app te draaien, te testen en te verbeteren totdat je app helemaal perfect is en zeer indrukwekkend is zonder enige codering. (Dit platform zal jouw geheim niet verklappen).
Wie gebruikt kintone?
Het codevrije Kintone-platform met gedetailleerde besturing wordt vertrouwd door de grootste F500-bedrijven, en stelt 'lekenontwikkelaars' in het MKB en teamleiders in grotere organisaties in staat om workflows te centraliseren en stroomlijnen.
Waar kan kintone worden geïmplementeerd?
Cloud, SaaS, Web, Mac (desktop), Windows (desktop), Android (mobiel), iPhone (mobiel), iPad (mobiel)
Over de leverancier
Kintone
Gevestigd in San Francisco, VS
Opgericht in 2011
Telefonische ondersteuning
Chatten
Beschikbaar in deze landen
Australië, Canada, China, Verenigd Koninkrijk, Verenigde Staten
Over de leverancier
Kintone
Gevestigd in San Francisco, VS
Opgericht in 2011
Telefonische ondersteuning
Chatten
Beschikbaar in deze landen
Australië, Canada, China, Verenigd Koninkrijk, Verenigde Staten
Video's en afbeeldingen van kintone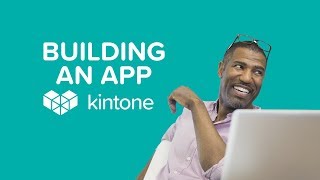 Vergelijk de kosten van kintone met soortgelijke producten
Functies van kintone
API
Aanpasbare sjablonen
Aggregeren en publiceren van gegevens
Automatisering van bedrijfsprocessen
Back-up en herstel
Beeldregistratie
Beheer van gegevensopslag
Beheer van gegevenswoordenboek
Beheer van verkooppipeline
Bestanden delen
Budgetbeheer
Compliance bijhouden
Contactenbeheer
Controle van goedkeuringsbeheer
Databaseconversie
Documentbeheer
Documenten opslaan
E-mailbeheer
Elektronische formulieren
Factureren
Formulierbeheer
Foutopsporing
Gantt-/tijdlijnweergave
Gegevens importeren en exporteren
Gegevens vastleggen en overdragen
Gegevenskwaliteitscontrole
Gegevensreplicatie
Geïntegreerde ontwikkelomgeving
Grafische gebruikersinterface
Grafische workfloweditor
Ideeënbeheer
Implementatiebeheer
Integratiebeheer
Interactie bijhouden
Kalender-/herinneringssysteem
Kalenderbeheer
Kanban-bord
Klantenportal
Kosten van voltooiing bijhouden
Leadkwalificatie
Leads beheren
Markeren
Mobiele toegang
No-code
Offertes
Ondersteuning meerdere programmeertalen
Ontwerpbeheer
Ontwerpsjablonen
Opmerkingen/notities
Percentage-voltooid bijhouden
Prestatiemeetwaarden
Projectplanning
Rapportage en analyse
Rapportage en statistieken
Rapportage/projecten volgen
Resourcebeheer
Samenwerkingstools
Segmentering
Sjablonen
Slepen en neerzetten
Status bijhouden
Subtaken maken
Taakbeheer
Taakplanning
Taakvoortgang bijhouden
Taken bewerken en bijwerken
Taken importeren
Taken labelen
Terugkerende taken
Tijd bijhouden
Tijd en onkosten bijhouden
Toegang en controle op afstand
Toegangsopties/machtigingen
Veranderingsbeheer
Visueel modelleren
Voor no-code development
Voorgedefinieerde modules
Voorgedefinieerde sjablonen
Waarschuwingen/Meldingen
Web- en mobiele apps ontwikkelen
Workflowbeheer
Workflowconfiguratie
Alternatieven voor kintone
David H.
Software Engineer in VS
Geverifieerde LinkedIn-gebruiker
Halfgeleiders, 1.001-5.000 werknemers
Heeft de software gebruikt voor: 6-12 maanden
Easy-to-use platform with great potential
Pluspunten:
It is a good alternative that incorporates simple to use and very efficient tools. It has the drag and drop tool that speeds up the creative process without code. It allows the development of an ideal database to track our customers and web forms. Creating simple and personalized applications is very simple and necessary to process time in the office.
Minpunten:
The only thing I have noticed is that its user interface can be more visually pleasing.
Reactie Kintone
2 weken geleden
Hi David, Thank you for your feedback. We're glad Kintone's easy-to-use database functionality is helping your business. Please reach out to us if you have any questions and our support team would be glad to help. Best, Kintone Team
Tara J.
Executive Director in VS
Management non-profit organisaties, 2-10 werknemers
Heeft de software gebruikt voor: 2+ jaar
Takes the Stress Out
Opmerkingen: I have accurate reports, solid information and feel confident in my presentations because of the ability to have reports at my fingertips.
Pluspunten:
I love that Kintone allows me to retrieve our data in an easy to understand way. I can pull reports, manipulate them and present the data easily.
Minpunten:
I wish it were a bit more flexible in regards to searching for information.
Reactie Kintone
2 jaar geleden
Hello Tara, Thank you for your wonderful review! We're glad to hear you are satisfied with Kintone, and find our product user-friendly. I've included a link below on how to search data in Kintone. Searching Data: https://get.kintone.help/k/en/user/search/search_details.html Please don't hesitate to reach out if you ever have any questions. We're happy to help! Best, Marie Kintone Customer Success
James C.
I.T Analyst in VS
Informatietechnologie en -diensten, 11-50 werknemers
Heeft de software gebruikt voor: 1-5 maanden
Overwogen alternatieven:
New I.T Analyst using Kintone for about 6 months now
Opmerkingen: I've built a lot of apps for the company I'm with including a Gas Mileage Tracker App where I wrote a script that connected to Google Maps App and gave us the distance in miles and how much that was in dollars. I enjoyed it for the simplicity and how easy it was to get started building an app. Also the fact that the scripts use Javascript instead of some made up language is also good since most developers have been introduced to either Javascript or Java by now.
Pluspunten:
I like how easy it is to use and learn and set everything up. One of the advantages I think it has over most of the products in the same line, is how easy it is to set up process management and to assign roles to everyone on the team. For newer companies without anyone that's tech suave, I would definitely recommend Kintone!
Minpunten:
Compared to other Services like Zoho Creator, there really is not much room for customization in the apps and the fact that you have to use another service to generate forms to input into the database is also bad because if you are not a user with Kintone, then the data cannot be accessed.
Reactie Kintone
3 jaar geleden
Hi James, Thank you for your feedback! With our open API's, the customization possibilities are endless to transform your apps. I'd be happy to connect you with a Sales Engineer to review any requirements you have in more detail. There are a couple of options to display your data to those not inside Kintone. You can purchase a Guest Account which allows users to access a specific Space in which they were invited to and view the data from there. There is also an add-on called kViewer that allows you to display information inside Kintone with those outside of Kintone via a URL. Best, Larissa Kintone Customer Success
Bobbie sue W.
Mediation Supervisor in VS
Management non-profit organisaties, 11-50 werknemers
Heeft de software gebruikt voor: 6-12 maanden
We love Kintone
Opmerkingen: We spent a lot of time developing, tying to get our apps all set before we dove in. We just started to use it and it is so much easier than our old systems. Thank you Kintone!
Pluspunten:
We were doing our case management remotely with Microsoft office products, which was time consuming and challenging when server issues prevented access. Kintone is great! It is easy to use, so customizable, has great features and they are constantly adding more plug ins and connections. We can connect to outside programs and we can move around fields and create apps for pretty much whatever we need. There is great support in setting up apps and learning the ways to develop Kintone to how you want it. We have requested some complicated connections and feature set ups to make our work easier and our Kintone support team has risen to the challenge. Better yet, the functonality is easy enough for a non-tech person to be able to learn how to build apps, add plug-ins and more. No more waiting for an outside tech person to add a field i need now. I can do it! Also, it was wonderful not to have our contacts pressuring us trying to UP-SELL and add on more costs and services. We are a small non-profit without a big budget for the case management system, and thankfully the Kintone team is trying to help us work with our needs while being sensitive to our cost restraints.
Minpunten:
There are many different outside programs we use that we can connect (yay), but the cost of getting someone to code the connection is a difficult upfront cost to afford. Had to pick and choose what was most important.
Russell B.
Consultant in VS
Informatiediensten, 2-10 werknemers
Heeft de software gebruikt voor: 6-12 maanden
Great Value and Easy to Use
Opmerkingen: Great, customer support has been easy to use and the staff is very knowledgable about the product.
Pluspunten:
Kintone is easy to customize without coding knowledge and offers almost all of the functionality of products that are 5x as expensive.
Minpunten:
Integrations with other programs need to be refined and the ability to reverse a step in the process management system would be really helpful.
Reactie Kintone
2 jaar geleden
Hello Russel, Thank you for your great review. We're glad to hear you enjoy Kintone's flexibility and functionalities! As for the integrations, we have Kintone Developer Program; Help and support on plugins, integrations, technical assistance can be found here. Kintone Developer Program: https://developer.kintone.io/hc/en-us You can set up Process Management so the status can be reversed. I would be happy to connect you with your Customer Success rep to help set this up on your domain! Our team is always glad to help you if you need any further support. Best, Marie Kintone Customer Success