Wat is iAuditor?
Met SafetyCulture iAuditor kun je slimme checklists maken, audits uitvoeren en rapporten indienen vanaf een mobiele telefoon of tablet. De iAuditor-app transformeert papieren inspectieformulieren zodat je je gegevens elektronisch kunt vastleggen en inzicht kunt krijgen in waar verbeteringen kunnen worden aangebracht. Leg meer informatie vast en neem rijke media op, sla je auditgeschiedenis digitaal op en bekijk trends in de loop van de tijd.
Wie gebruikt iAuditor?
SafetyCulture iAuditor is ontworpen voor bedrijven die veiligheidsinspecties en kwaliteitscontroles moeten uitvoeren om problemen snel te kunnen opsporen en verhelpen, en om de operationele efficiëntie binnen hun teams te verbeteren.
Waar kan iAuditor worden geïmplementeerd?
Cloudgebaseerd
On-premise
---
Over de leverancier
SafetyCulture
Gevestigd in Surry Hills, Australië
Opgericht in 2004
Ondersteuning voor iAuditor
Telefonische ondersteuning
24/7 (contact met medewerker)
Chatten
prijzen van iAuditor
Beginprijs:
US$ 24,00/maand
Ja, heeft een gratis proefversie
Ja, heeft een gratis versie
iAuditor heeft een gratis versie en biedt een gratis proefperiode. iAuditor heeft een betaalde versie vanaf US$ 24,00/maand.
Prijsmodellen
vraag een gratis proefversie aan
Over de leverancier
SafetyCulture
Gevestigd in Surry Hills, Australië
Opgericht in 2004
Ondersteuning voor iAuditor
Telefonische ondersteuning
24/7 (contact met medewerker)
Chatten
Video's en afbeeldingen van iAuditor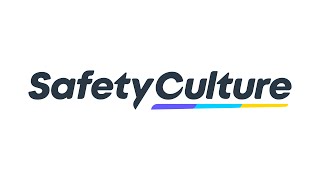 Functies van iAuditor
Aanpasbare rapporten
Afsprakenbeheer
Apparatuurbeheer
Archiveren en retentie
Assets volgen
Audittrail
Beeldregistratie
Beheer van bedrijfsgeneeskundige diensten
Beheer van gevaarlijke stoffen
Bestandsopslag
Betalingen innen in de buitendienst
Code afdwingen
Communicatiemanagement
Compliance bijhouden
Controls Audit
Corrigerende en preventieve maatregelen (CAPA)
Dashboard
Dataconnectors
Documentbeheer
Documenten coderen en controleren
Downtime bijhouden
Elektronische handtekening
Enkelvoudige paginaweergave
Facility asset management
Formulierbeheer
Formulieren maken en ontwerpen
GPS
Herinneringen
Incidentenbeheer
Inspectiebeheer
Integraties van derden
KPI-controle
Mobiele toegang
Naleving van milieuvoorschriften
OSHA-registratie
Offline toegang
Onderhoudsbeheer
Onderhoudsplanning
Online tijdklok
Plannen
Prestatiemeetwaarden
Preventief onderhoud
Proces- en workflowautomatisering
Rapportage en analyse
Rapportage van incidenten
Rapportsjablonen
Realtime controle
Risicobeheer
Risicobeoordeling
Servicegeschiedenis
Slepen en neerzetten
Streepjescodes en tickets scannen
Taakbeheer
Toegangsopties/machtigingen
Trainingsbeheer
Versiebheer
Verzendbeheer
Voor HVAC-bedrijven
Waarschuwingen/Meldingen
Werkorderbeheer
Alternatieven voor iAuditor
Caroline
WHS Advisor in Australië
Geverifieerde LinkedIn-gebruiker
Schoolleiding, 501-1.000 werknemers
Heeft de software gebruikt voor: 2+ jaar
iAuditor Review
Opmerkingen: Awesome Awesome Awesome
Pluspunten:
This system is amazing. So easy to create and customize audits and checklists and get exactly what you want. And the analytics all you to see your results without having to do it yourself via spreadsheets. Great system!!! and customer service is second to none.
Minpunten:
I struggle to find anything wrong, except for my personal dislike of the new report format, but i have the option to use the classic one so i can't really complain there either!
John
Owner/Inspector in VS
Recreatieve faciliteiten en diensten, 2-10 werknemers
Heeft de software gebruikt voor: 6-12 maanden
An Audit/Inspection Tool With Brains
Opmerkingen: The iAuditor customer service is exceptional. They were very responsive to my questions, when I was a newbie. That alone, was pretty impressive. But where they really came through was when they recently updated their template editor. As mentioned above, I have become an iAuditor power user and I was told at the time of that editor update that my motorhome template was one of the largest templates in their system. When they updated the editor, they have not allowed enough storage space in the editor for such a large template. I should mention that I could still open and edit a new inspection, on either the Mac or iPhone. I just couldn't open the template, to make changes. I told them which template it was and within a very short time they got back to me and told me that it was in the memory allocation and they were working to resolve it. Within less than 24 hours from the time the issue was reported, they had resolved the problem - this in the middle of a major roll-out of a new tool. Wow! That's when I was really impressed. This is customer service that compares favorably with AppleCare. The product just works. But when it doesn't, like during that editor roll-out, they get it working in short order. Best of all, iAuditor works flawlessly on iPhone. I have tried other tools that were less than reliable on iPhone. In particular, HomeGauge crashes, on average, three times during every inspection and always with a loss of the most recent data (1 to 15 minutes).
Pluspunten:
LOGIC: Most audit/inspection software functions simply as a (dumb) check list. By that, I mean that there is no associated logic. iAuditor give you "IF" statements. I inspect motorhomes and there are dozens of options in such vehicles. With other software, I am asked questions about every option, even when that option does not exist. With iAuditor, my template asks if the coach has propane. If the answer is "no", then about 40 questions are not asked. This capability speeds up my inspections tremendously. The template editor is easy to use. But it does take a little experimenting and getting used to. After that, tailoring a template to your specific needs is easy. To give you an idea of what I mean, my motorhome inspection template is about 7,000 items long (OK, I'm an iAuditor power user. But the point is that's possible.). A large part of that 7,000 items is logic. But the bulk of it is my own statements about each potential issue that might be encountered. There are only around 300 to 330 inspections items on a motorhome, but more than 2,000 possible issues to be found within those 300+ inspection items. So my iAuditor template includes every statement that has ever appeared in any of my inspections, going back years. Which specific statements show up is determined by which buttons or boxes are clicked. 98% of my report is done, when I leave and lock the door. That's a major time saver and it all comes down to one word - "LOGIC". It also works flawlessly on iPhone!
Minpunten:
There are only two things that I wish iAuditor had: 1) An "AND" statement. They have what amounts to an "OR" statement. But they are missing an "AND" statement and I would personally find that to be very useful. Their options are "IS", "IS NOT", "IS SELECTED", "IS NOT SELECTED", "IS ONE OF", and "IS NOT ONE OF". They could use two more options, which would be, "IS ALL OF", and "IS NOT ALL OF". 2) "PERSISTENT VARIABLES". Currently, variables only apply to the most recent question. For example, if the coach is all electric, it means that many questions my inspection template don't have to be asked. It would be really nice to be able to have at least a few persistent variables, that would be available throughout the template. That way, if I were to determine, early in the inspection, that the coach is all electric, the template could include various "IF" statements in various places later in the template, that would bypass all questions about a propane stove, propane oven, propane furnace, and propane refrigerator. In fact, the lack of persistent variables is one of the primary reasons why my motorhome template is more than 7,000 items long. With persistent variables, that number should be able to easily be cut in half or better. But these are wishes for something that no other audit/inspection software has, either. In other words, they would make the best, even better.
Overwogen alternatieven: Spectacular
Redenen om voor iAuditor te kiezen: HomeGauge crashes regularly on iPhone. iAuditor doesn't crash on iPhone. Big, BIG, *BIG* factor. HomeGauge has NO LOGIC, meaning every question must be answered in some way, even if that answer is "IGNORE". iAuditor employs "IF" statements. It's rudimentary logic. But it's logic, so a template can be designed to bypass questions that do not apply, based on the answer to previous questions. In other cases, an iAuditor template can take the user down a completely different set of questions, based on previous answers. For example, the question "Is there propane on the coach?" leads two directions. If the answer is "Yes", then the template asks questions specific to propane stoves and other appliances. If the answer is "No", the template asks questions specific to halogen or induction stoves and other electric appliances. The end result is that there are many questions that I don't have to answer, during the inspection, because the template LOGIC allowed those questions to be skipped. This is a major time-saver.
Overgestapt van: HomeGauge
Redenen om over te stappen op iAuditor: LOGIC. See the section on logic, regarding HomeGauge. With exception of HomeGauge crashing on iPhone, the same issues apply to Spectacular. I don't recall for certain, right now. But I think the iAuditor price was better, too. But that was not a major decision point.
Christian
News Editor/Journalist in Denemarken
Nieuwsbladen, 11-50 werknemers
Heeft de software gebruikt voor: 1+ jaar
Comprehensive and Versatile Audit Software
Opmerkingen: Overall, I have had a great experience with iAuditor. It is comprehensive and versatile audit software, with a great user interface and excellent reporting capabilities. The only downside is that it can be costly and the learning curve can be a bit steep.
Pluspunten:
iAuditor is an incredibly comprehensive and versatile audit software. It offers a variety of customizable options for creating audit checklists, and its user-friendly interface makes it easy to quickly configure and complete audits. The reporting features are excellent, providing detailed insights into each audit.
Minpunten:
The price of iAuditor can be a bit expensive for some users, and the learning curve for the software can be a bit steep for those who are not familiar with audit software.
Beveiliging en opsporing, 2-10 werknemers
Heeft de software gebruikt voor: 1+ jaar
Bron: SoftwareAdvice
Watch out for auto renew
Opmerkingen: PoorPromised a refund, pretended they had issued it and cancelled the subscription it related to so the end result was that I paid for a service I didn't want or need, my subscription was cancelled and the fee kept.
Pluspunten:
Product is easy to use and met all user requirements
Minpunten:
Product was autorenewed without warning.After discussion with support, they cancelled the subscription and kept the annual subscription fee - good for them - bad for my company.
Chad
Risk Specialist in VS
Vervoer/over de weg/per spoor, 10.000+ werknemers
Heeft de software gebruikt voor: 2+ jaar
Easy way to audit what needs to be auditied
Opmerkingen: Using iAuditor is overall very easy. I love that i can make changes to what is included in an audit as needed. Being able to share the audit results with anyone I need to share with via a easy to read PDF is great as well. This makes it easier for me to home in on the details that need to be addressed without having to rehash every single thing.
Pluspunten:
I like how easy this is to access both on my computer and on my mobile device. I also like the fact that I can pend an audit and go back and edit as needed.
Minpunten:
There are times where it has some glitches that can make it difficult to perform audits. These glitches/issues typically get fixed very quickly.