Wat is Arlo for Training Providers?
Verkoop je trainingen? Arlo is software voor trainingsaanbieders die tijd willen besparen en verkoopdoelen willen realiseren. Het is een complete oplossing voor trainingsbeheer voor het organiseren en verkopen van door instructeurs geleide, online en gemengde cursussen. Arlo verzorgt je openbare trainingsschema, privé interne cursussen en lopende trainingscontracten, zodat je je hele bedrijf in één systeem kunt beheren. Het bespaart je tijd door handmatige processen te automatiseren en helpt je te groeien met handige e-commerce- en marketingtools.
Wie gebruikt Arlo for Training Providers?
Niet door leverancier verstrekt
Waar kan Arlo for Training Providers worden geïmplementeerd?
Cloud, SaaS, Web, Android (mobiel), iPhone (mobiel), iPad (mobiel)
Over de leverancier
Arlo
Gevestigd in Wellington, VK
Opgericht in 2007
Telefonische ondersteuning
Chatten
Over de leverancier
Arlo
Gevestigd in Wellington, VK
Opgericht in 2007
Telefonische ondersteuning
Chatten
Video's en afbeeldingen van Arlo for Training Providers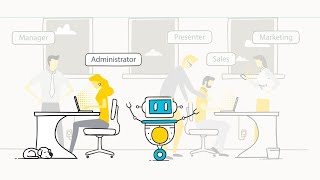 Vergelijk de kosten van Arlo for Training Providers met soortgelijke producten
Functies van Arlo for Training Providers
API
Aanpasbare branding
Aanpasbare rapporten
Aanwezigheid bijhouden
Activiteitendashboard
Asynchroon leren
Badgebeheer
Beheer van deelnemers
Betalingen verwerken
Bevestigingen/herinneringen
Certificering en licentieverlening
Cijferlijst
Communicatiebeheer
Contactenbeheer
Cursusbeheer
Cursussen bijhouden
Cursussen publiceren
E-mailmarketing
Evenementenbeheer
Evenementenkalender
Evenementplanning
Evenementtickets
Gamification
Gemengd leren
Groepsregeistratie
Inschrijving ter plaatse
Integraties van derden
Kalenderbeheer
Klasregistratie
Leerpaden en -trajecten
Marketingautomatisering
Media-import
Mobiel leren
Naleving van SCORM-standaards
Online betalingen
Online registratie
Opdrachtenbeheer
Portal voor leerlingen
Promotiebeheer
Rapportage en analyse
Rapportage en statistieken
Realtime updates
Registratiebeheer
Reserveringsbeheer
Sjabloonbeheer
Sociale promotie
Storyboards
Synchroon leren
Trainingbeheer
Virtueel klaslokaal
Waarschuwingen/Meldingen
Wachtlijstbeheer
Websitebeheer
eCommerce-beheer
Alternatieven voor Arlo for Training Providers
Reviews over Arlo for Training Providers
Vivian
Training Coordinator in Duitsland
Geverifieerde LinkedIn-gebruiker
Duurzaamheid en milieu, 2-10 werknemers
Heeft de software gebruikt voor: 2+ jaar
Great value for money & a versatile tool
Opmerkingen: Arlo really makes our life easier, we use it to manage all our paid training courses and also track attendance of participants of other events. Arlo is quite easy to understand, it doesn't take long to explain it to new staff members and has intuitive handling. The articles on the support page are great, I find it very easy to follow the instructions and discover new features of the software. Their customer service is also great, the support team is very quick and so far could solve all our problems.
Pluspunten:
I like most that the build-up and functions are really thought through. They try to accommodate different types of training and mostly find a good balance between pre-set processes and possibilities for customisation. Compared to other LMS (which I haven't used but checked their functions and pricing..) Arlo offers less functions in one but you can add various integrations, e.g. your own accounting software. That makes it easy also for smaller training providers to get started with software and making life easier without having to commit to a full-service LMS.
Minpunten:
For many functions (e.g. newsletter tool, online training) you need to buy third party software and use integrations. As described in the pros, it is great to start with Arlo without major committment but after a while you want to use more and more features, like newsletters or webinars but you have to use different provider for every single funtion. It is okay because many are probably using Mailchimp or somethinga nyway which integrates with Arlo but it would be great if Arlo could offer it, I get annoyed by having so many different logins and having to get used to all the different softwares.
Computersoftware, 2-10 werknemers
Heeft de software gebruikt voor: 1+ jaar
Overwogen alternatieven:
Has the potential to be great, but useability issues get in the way
Opmerkingen: Arlo is a very powerful platform, if you have a lot of time and personnel dedicated to managing it. They are really nice people, and provide great support. Unfortunately, it was just too complicated and time consuming for us to use and lacked some really basic useability features we expected from class registration software.
Pluspunten:
Arlo has a ton a great features for event management and registration. Really liked the back-end planning features for administering venue & catering details and instructor notifications. And the front-end class listing & registration page looked really slick. And their customer support is really great, both online and in person. For a company with a lot of time to dedicate to learning the system and administering it on a daily basis, it is a very powerful platform.
Minpunten:
Arlo is very time consuming to get set up and to administer. There are so many steps required for just basic things like adding a new class, and so many options to click through that it is very unweildy. And it is missing some really basic functions, like sending a notification to the administrator if someone cancels their registration, or allowing customization of the event email notifications that get sent out. And when we first signed up for the platform, we were promised that the ability to charge deposits for a class (which is very important for us) was under development and would be available very soon, but a year and a half later that feature was still nowhere to be found. After months of trying to make Arlo work for us, we finally had to switch to a different platform.
Reactie Arlo
2 jaar geleden
We appreciate the review and are sorry to hear Arlo didn't turn out to be the right system for you. As you mentioned, Arlo is a very powerful platform that's built to manage all the moving parts of a training operation, but does take some getting used to. That's why each of our customers gets a dedicated success manager and 1-on-1 training to make sure you're confident with the system before you go live. Capturing partial payments, such as a deposit at checkout, was released a few months ago. We're sorry we didn't get this out in time for you. Customizing the automated email to match your branding is also something that we have just released. We're now working on giving you more control over the contents of these emails. Again we appreciate your feedback and are sorry to see you go. We wish you and your training business well.
Helen
Programme Coordinator in Nieuw-Zeeland
Schoolleiding, 2-10 werknemers
Heeft de software gebruikt voor: 2+ jaar
Arlo for Training Providers for a School-Based Community Education Enterprise
Opmerkingen: We have found Arlo relatively easy to implement and in the 11 years I have been using it, new features have been added to improve functionality. Also, we constantly find new ways of using existing features to support improved business operations. We find the Arlo Support Team fantastic to deal with.
Pluspunten:
Highly customisable and there is nearly always a workaround if functionality doesn't match our business needs. The development team is responsive and engage with users and administrators to assess future development direction. Their tools for capturing user feedback and rating the popularity of potential developments are excellent. Their help systems are comprehensive, current, and easy-to-use.
Minpunten:
Our enterprise offers mostly multi-session courses (often with as many as 40 face-to-face classes for a single course). Students on these classes sometimes move between different courses during the term. We have not been able to capture these movements and changes in student status as accurately as we like within Arlo, so these scenarios are supported by a paper-based system.
Patrick
President in Canada
Schoolleiding, 2-10 werknemers
Heeft de software gebruikt voor: 2+ jaar
Bron: SoftwareAdvice
The Other Side of the World
Opmerkingen: I really wanted this service to be what it claims to be. When you do get a live body on the phone they are great people. Just doesn't happen often.
Pluspunten:
We love the sales pitch and it does everything but only if all your software is derived from the Southern Hemisphere.
Minpunten:
Customer support is so limited in hours NZD with no North American business time zone support. The language used hasn't been adapted to US English. The fact that they cannot integrate with QBO, Hubspot, or LMS's from North America. Nor can it address blended learning. Given the lack of connectivity to North American leading software service platforms the sales pitch of automating our processes did not materialize.
Reactie Arlo
2 jaar geleden
Getting feedback from our customers is how we improve, so thanks for your review. Our two support teams based out of New Zealand and the UK provide business hours coverage across most of the world, but this does leave a small window in North America where neither team is available to pick up the phone. We're looking at ways to increase our support coverage. Many parts of Arlo can be customized to US English (such as all customer-facing content on your website, automated follow-up emails, and your registration and checkout forms). We're also constantly adding further flexibility to the system so reach out if you need any help configuring this on your platform. In regards to integrating with North American software, we're super excited to announce our Zapier integration which lets you connect Arlo to 1000's of other apps, including QuickBooks, Hubspot and LMSs. Check out www.arlo.co/zapier for more details.
Allison
Office Administrator in VS
Schoolleiding, 11-50 werknemers
Heeft de software gebruikt voor: 6-12 maanden
Arlo Review
Opmerkingen: Our office loves it and our presenters enjoy the ability to see what their courses look like leading up to the event date. Arlo has become the staple and all encompassing resource for our course management.
Pluspunten:
One of the biggest positives when it comes to the Arlo software is the automated features. Our office used to spend a lot of extra time communicating small details and follow through just to make sure information was shared with our registrants at the proper moments. Thankfully with things like a wait list with a programmed process we do not have to keep track of those details manually.
Minpunten:
Perhaps it's just a beginning phase, and not even a negative "least" explanation but my least favorite aspect about Arlo is in regards to all of the features we have yet to utilize and set up. It provides excitement but when the start up is in the process and even a few months later, we are still constantly figure out new (awesome) things to implement.
Reactie Arlo
3 jaar geleden
Thanks for the fantastic review, Allie! It's great to hear that Arlo's automated features save your team so much time and that your presenters enjoy the ability to view their upcoming courses via the mobile app. Do reach out if there is anything we can do to help.