Wat is TouchBistro?
TouchBistro is een iPad POS en geïntegreerde betalingsoplossing gebouwd voor restaurantmensen, door restaurantmensen. TouchBistro, dat door Business News Daily vier jaar op een rij is uitgeroepen tot hèt POS voor restaurants, heeft meer dan 23.000 restaurants in meer dan 100 landen een boost gegeven. Restaurants kopen TouchBistro omdat ze een POS willen die kan helpen de verkoop te verhogen, de klantenservice te verbeteren en zakelijke beslissingen te onderbouwen. TouchBistro wordt geleverd met 24/7 deskundige ondersteuning.
Wie gebruikt TouchBistro?
TouchBistro POS is perfect voor alle full service- of quick service-bedrijven die kosten willen verlagen, de efficiëntie willen verhogen en hun klantervaring willen verbeteren.
Waar kan TouchBistro worden geïmplementeerd?
Cloud, SaaS, Web, Mac (desktop), Windows (lokaal), Linux (lokaal), iPad (mobiel)
Over de leverancier
TouchBistro
Gevestigd in Toronto, Canada
Opgericht in 2011
Telefonische ondersteuning
24/7 (contact met medewerker)
Chatten
Beschikbaar in deze landen
Canada, Verenigde Staten
Over de leverancier
TouchBistro
Gevestigd in Toronto, Canada
Opgericht in 2011
Telefonische ondersteuning
24/7 (contact met medewerker)
Chatten
Beschikbaar in deze landen
Canada, Verenigde Staten
Video's en afbeeldingen van TouchBistro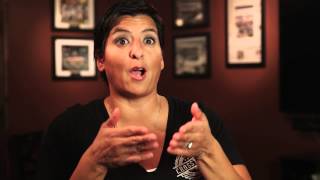 Vergelijk de kosten van TouchBistro met soortgelijke producten
Functies van TouchBistro
Activiteitendashboard
Aparte controles
Beheer van cadeaubonnen
Beheer van ontvangstbewijzen
Beheer van retailvoorraad
Betalingen verwerken
Bezorging van voedsel
Cashbeheer
Contactenbeheer
Deelcontroles
Elektronische betalingen
Factureren
Gegevens importeren en exporteren
Integratie in de administratie
Integraties van derden
Inventarisatie
Itembeheer
Kassasystemen voor restaurants
Keuken- en menubeheer
Klantenaccounts
Kortingsbeheer
Leveringsbeheer
Loyaliteitsprogramma
Mobiele toegang
Online bestellen
Online betalingen
Orderbeheer
Personeelsbeheer
Prijsbeheer
Promotiebeheer
Rapportage en analyse
Rapportage en statistieken
Reserveringenbeheer
Retourbeheer
Tabellenbeheer
Tips beheren
Toegangsopties/machtigingen
Verkooppunt
Verkooprapporten
Voor cafés en clubs
Voor iPad-apparaten
Voor restaurants
Voorraadbeheer
Waarschuwingen/Meldingen
Alternatieven voor TouchBistro
paul
VS
Geverifieerde LinkedIn-gebruiker
Heeft de software gebruikt voor: 6-12 maanden
Bron: GetApp
For iPad soulution for busy restaurants, this is your answer!
Opmerkingen: I have a higher volume seafood restaurant in Key West Fl called The Stoned Crab. We wanted a system where wait staff could service multiple tables while taking orders with out having to go to a main terminal. After trying another system and seeing others that relied upon cloud support and internet we were left with a crashed system and back to basics. A good resturantuer recommended Touch Bistro, I can tell you things are now amazing, the systems works incredible off its own network(yes you loose internet and never skip a beat) it's fast, reliable and the customer support and tech can't be beat. I really lost faith in entering the market with iPads after a big faluire, but Touch Bistro made me a believer and goes out of there way to find new ways to give us data and programs that we want. To sum it up, if you want to increase service, business, effiency and have happy staff.....You just found the right system, take it from me who found then latter than sooner, you won't regret.
Paul Menta
Pluspunten:
Customer support, fast system, no internet needed to run, menu photos and special items to show to customers at table, data to watch your bottom line and a ton more.
Minpunten:
No chip card swipe yet, I would say more program features, but when I asked for more they made more. I am having trouble with this part as the programming can be a bit tech, but they help you and then your good.
Restaurants, 11-50 werknemers
Heeft de software gebruikt voor: 1-5 maanden
Fair value for the price
Opmerkingen: It has been fair. Sometimes their customer service department is hard to get a hold of. We have found that calling in the morning hours (MST) have proven to be best odds so far.
Pluspunten:
The ease of my staff being able to use it on a daily basis to change or revise orders is much simplier than what we had prior.
Minpunten:
The set-up was a little bit of a struggle with nested modifiers. And, we are getting ready to utilize the online ordering feature and found out that nested modifiers do not pull into the online ordering platform, which is difficult and we are going to have to find a work around.
Reactie TouchBistro
2 jaar geleden
Hi Ashley, thank you very much for your feedback! It's wonderful to hear that you and your staff have found TouchBistro to be easy to use. I will pass your note regarding your Online Ordering trouble on to our product team. - The TouchBistro Team
Restaurants, 11-50 werknemers
Heeft de software gebruikt voor: 1-5 maanden
Bron: SoftwareAdvice
Would Recommend
Opmerkingen: This POS has made my life so much easier. The reporting is amazing and everything is so easy. I haven't had any major issues as I've only used it for 6 months but so far I would 100% recommend.
Pluspunten:
SO easy to use - programming buttons, menus, integrating payment, splitting bills - everything about it is so easy
Minpunten:
In person set up would have been alot easier but that's the only con I can think of
Reactie TouchBistro
5 dagen geleden
Hi Becky, thank you for the review! We're happy to hear you're enjoying the reporting function.
Restaurants, 11-50 werknemers
Heeft de software gebruikt voor: 1-5 maanden
Bron: SoftwareAdvice
Nightmare experience
Opmerkingen: I run a nola theme bar in wrigley Chicago. Speed is the key to the business.
The main reasons i switched to touchbistro are: unlimited free hardware and unlimited licenses/user, my [SENSITIVE CONTENT]
promised to install the hardware onsite and ensure the product works smoothly in the bar. Before i signed up with the touchbistro, i explained to my [SENSITIVE CONTENT]
the features we need.
My[SENSITIVE CONTENT]
left my bar before the installation was completed, and during the installation, i asked the[SENSITIVE CONTENT]
, how to add staff, how to add/remove items, and how to change items, and he really doesn't know how to do it and had to google. The next day we went live, and i texted my[SENSITIVE CONTENT]
how to pre-authorize, change item, and so on. he basically told me to google it and find it out myself. Shortly after that he simply ignored my texts and blocked my number.
1. long processing time (30-1min) to enter items and process the card
2. there are 2 pieces of devices (ipad and processer) my[SENSITIVE CONTENT]
told me to get the case later on but we had to deal with 2 pieces the whole time we used it.
3. can't pre-authorize efficiently (only on tabs not on tables and bar seats which was very confusing)
4. 2 ipads froze on the first day we used
5. the processor kept turning off, so we had to turn on, wait till synchronized before then process we had to went back to Toast after 4 days of using Touchbistro. In order to break the contract, touchbistro sent me an invoice of 14,000 for the 4 days that i used. DO NOT trust what they promise.
Pluspunten:
colors on the menu buttons unlimited software and hardware for a set price
Minpunten:
-horrible customer service -long processing time -confusing reports -false advertisement
Reactie TouchBistro
vorige maand
Hi Sunny. I am sorry to hear about the issues you have been facing.I see you're already in contact with our CARE team but let us know if there's anything more we can do to help!
Wijn en sterke drank, 11-50 werknemers
Heeft de software gebruikt voor: 2+ jaar
Bron: SoftwareAdvice
Average overall
Opmerkingen: Average
Pluspunten:
Ease of use, wireless capabilities, most of the customer service reps are knowledgeable and friendly.
Minpunten:
Does not allow you to put a hold on credit cards for any amount. Does not work when internet is down which it is supposed to store and forward, and it does not. Was supposed to be completely wireless and is now not. Hate to have to pay for more equipment when I pay a monthly fee.
Reactie TouchBistro
vorige maand
Hi Magan, thank you for your review. We are sorry to hear about the issues you were facing. Please call 1-888-342-0131 and our Customer Support team who would be happy to look into this for you.