Wat is Property Matrix?
Krachtig, gebruiksvriendelijk, volledig aanpasbaar. Vastgoedbeheerders zoals jij hebben jarenlang moeten kiezen tussen een krachtig systeem dat alles kan doen wat ze nodig hebben, of een gebruiksvriendelijk systeem dat hun personeel ook daadwerkelijk kan gebruiken. Die dagen zijn voorbij. Met Property Matrix hoef je niet te kiezen. Je krijgt het allemaal.
Wie gebruikt Property Matrix?
Property Matrix biedt cloudgebaseerde software en tools voor vastgoedbeheerders.
Waar kan Property Matrix worden geïmplementeerd?
Cloud, SaaS, Web, Mac (desktop), Windows (desktop), Linux (desktop), Chromebook (desktop), Android (mobiel), iPhone (mobiel), iPad (mobiel)
Over de leverancier
Digital Waybill Courier Software
Opgericht in 2001
Telefonische ondersteuning
Chatten
Beschikbaar in deze landen
Canada, Verenigde Staten
Over de leverancier
Digital Waybill Courier Software
Opgericht in 2001
Telefonische ondersteuning
Chatten
Beschikbaar in deze landen
Canada, Verenigde Staten
Video's en afbeeldingen van Property Matrix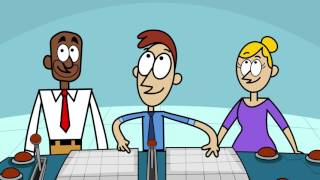 Vergelijk de kosten van Property Matrix met soortgelijke producten
Functies van Property Matrix
Administratie
Communicatiebeheer
Documentbeheer
Factureren
Financieel beheer
Financiële verslaglegging
Huur bijhouden
Huurders volgen
Huurdersportal
Leasebeheer
Leasecontracten volgen
Onderhoudsbeheer
Onkosten bijhouden
Online betalingen
Rapportage en statistieken
Transacties controleren
Vacaturebeheer
Vastgoeddatabase
Waarschuwingen/Meldingen
Alternatieven voor Property Matrix
Reviews over Property Matrix
Debbie D.
Geverifieerde LinkedIn-gebruiker
Vastgoed, Zelfstandig ondernemer
Heeft de software gebruikt voor: 1-5 maanden
Bron: GetApp
Powerful property management software at a reasonable price
Opmerkingen: As a sole proprietor of a property management company, I've found it difficult to stay on top of all my responsibilities outside the office. I was spending too much time at my desk entering data, answering email, and printing reports to properly manage my properties. Property Matrix software changed all that. The cloud-based program allows me to access data from any location and device. All my data is on one screen, so I'm always current on what's happening. I can view all building information, specific unit details, rental history and even add photos to the Properties Page.
Pluspunten:
Customization is critical in my business. I have multiple properties and owners, with each requiring different information. The Property Matrix software allows me to add the details I need so my owners (and tenants) can obtain the most current information possible.
Minpunten:
I'm very pleased with the overall performance of this software. The only small critique I have is that the custom background themes are a little difficult to read. A few more choices would be nice other than white and blue. This is purely aesthetic and doesn't affect the performance of the software.
Vastgoed, 2-10 werknemers
Heeft de software gebruikt voor: 6-12 maanden
Awesome Management Software - Best I Have Used Yet
Opmerkingen: We have seen a drastic amount of time reduced contacting tenants about payments as the system will generate an automatic text/email to alert them they need to pay their rent.
Pluspunten:
The onboarding was free and easy. The support staff is prompt and they take your suggestions and regularly integrate them into the software. Payment processing is free for incoming and outgoing ACHs which is unheard of (though they do take 5 business days). You can pay a fee to have them processed faster. This software has so many automation it cuts time sending statements, or emailing tenants. It has a great mobile app as well, you can run the entire system off a tablet or phone. Owner statements are a breeze and
Minpunten:
There are a few issues I currently have, one being journal entries only allow for a general description of the entry so if I have something with accounts and I want to put a description on every line, that is not possible. Also in order to cut a check, a bill has to be generated, you can't just pick a GL account to put against the check (like QBs). I have mentioned these to the support team and they are doing what they can to implement these in future enhancements. You do pay for a full year upfront based on the number of properties but the cost of a year was still 1/4 of what we paid for our previous software.
Stephanie C.
Real Estate in VS
Vastgoed, 2-10 werknemers
Heeft de software gebruikt voor: 6-12 maanden
Bron: SoftwareAdvice
Good for Residential Properties
Opmerkingen: Support staff is as helpful as possible, but the development team may be overwhelmed. Some things like flow of information from input to showing up on reports simply does not work, so there are several glitches which are confusing and concerning. The reports do look beautiful when they fully populate. Overall, a good choice for a small company dealing with residential property.
Pluspunten:
I like the layout of the property page and the ability to upload files and attach them to tenants. The navigation in that regard makes sense, and it allows for multiple companies to own different properties. Reports look nice.
Minpunten:
Overall, it seems there is a lot that needs to be developed. The maintenance function for us has been unusable. The app does not work at all, so our maintenance staff has been unable to implement. The accounting features are not what we hoped for in regards to CAM functionality. As we have many commercial tenants, we were looking for a one- or two-click solution to bill triple net leases. While the developers have tried to customize this function for us, it has been several months without a real solution, which we were told would work upon purchasing the software. It was not as simple as promised to build a lease inside the program. Invoices are not easily customizable. The messaging feature has caused us miscommunication with our tenants and comes across unprofessional so we abandoned trying to use it. Messages will not bounce back if an incorrect address is used. The sender will not receive notification of any reply, you have to go in and check if the tenant has responded.
Geverifieerde reviewer
Geverifieerde LinkedIn-gebruiker
Tekstschrijvers
Heeft de software gebruikt voor: 6-12 maanden
Bron: GetApp
Seamless Application With an Effectual Maintenance Feature
Opmerkingen: As a part time property manager, I had to search widely for a comprehensive but flexible and user friendly property management software to ease my work and reduce trips I make to properties I manage. After reviewing close to 20 of the top applications, I narrowed my focus down to 5 apps, before ultimately settling on Property Matrix largely due to their responsive support team, simple user interface, and excellently optimized accounting, marketing and maintenance features. Because of its systematically organized Maintenance feature, I've cut down on the trips I make to my properties by almost 75%. Firstly, instead of waiting for phone calls from tenants, all maintenance requests can be raised straight through the tenant's portal. I immediately pick it up from there through the 'Maintenance' tab and edit a couple of details before using the 'Choose Vendor' option, which interestingly is linked to Property Matrix's vendor app. This allows the vendors to proceed with the checks and repairs, change status of pending maintenance and issue invoices right through their portal. Eventually, I usually choose to either pay the invoices or pass the charges directly to the affected tenants, depending on the tenancy agreement. At the end of the day, all the parties involved are satisfied by the ease and convenience of the Maintenance feature. Thanks Property Matrix! Keep it up.
Pluspunten:
Comprehensive User Friendly Responsive and Friendly Customer Support Linked to a wide range of other extremely useful apps
Minpunten:
None that I've experienced so far.
Ana E.
Office Assistant in VS
Vastgoed, 11-50 werknemers
Heeft de software gebruikt voor: 1-5 maanden
Great Website
Opmerkingen: Overall, this website is easy to use and customer support always helps out when you need it right away. I mostly use the accounting tab the most, I think the only problem I have when using it is the slowness. From the start they told us to use Google Chrome because it will run faster and I've used it from the start, however it still goes slow. Not too slow but does effect my work speed at times. I depend on Property Matrix 50% of my day, so it would help me out better if the speed can be increased. That is the only complaint I would have using the system. Other than that, it has all the features that I need to succeed at my job. I would recommend this program to other property management companies. I like how not only one department can use this, but everyone here in the office and maintenance guys can use this website.
Pluspunten:
Every department can use it
Minpunten:
The slow speed
Reactie Property Matrix
5 jaar geleden
Ana, thanks for your review and the kind words about our support team! We've been working on optimizing the overall speed of the system over the last couple of weeks and you should see substantial improvements as these changes are being rolled out this week!