Glofox
Wat is Glofox?
Glofox Gym en Fitness Studio Management Software is ontworpen door fitnessprofessionals, voor fitnessprofessionals. Beheer je bedrijf vanuit een alles-in-één systeem: planning, lidmaatschapsbeheer,
Meer informatie
rapportage, betalingen. Met naadloze communicatie met je klanten via een unieke mobiele app kun je meer klanten behouden en je vestiging de stabiliteit geven die het nodig heeft om te groeien en op te schalen. De mobiele app in combinatie met een website-integratie is het perfecte reserveringssysteem waarmee jij je inkomsten naar een hoger niveau kunt brengen.
Minder informatie
Wie gebruikt Glofox?
Als merkbewuste studio of sportschool die je bedrijf wil automatiseren en je klantenervaring wilt verbeteren kan dit product je helpen je doelen te bereiken. Bespaar tijd, verdien meer geld en verras je leden.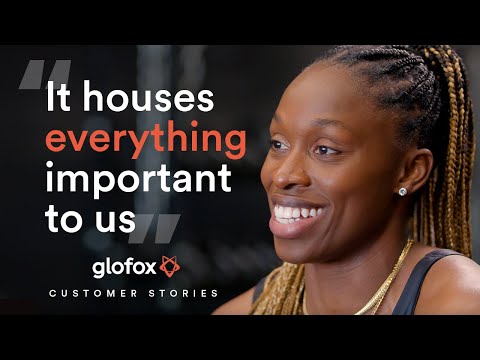 Twijfel je over Glofox? Vergelijk met een populair alternatief
Niet beschikbaar in jouw land
Gratis versie
Gratis proefversie
Gratis versie
Gratis proefversie
Waarom krijg ik dit te zien?
Alternatieven voor Glofox
andrew
Geverifieerde LinkedIn-gebruiker
Heeft de software gebruikt voor: 1-5 maanden
Bron: GetApp
I'm delighted I chose Glofox... For lots of reasons
Opmerkingen: I was just about to sign up to Mindbody when a friend pointed Glofox out to me. After carrying out a demo of the software I was very happy with how easy it was to navigate and my decision was made instantly. Since joining our bookings are up 40%, we're saving heaps of time which was previously spent doing admin and our client base is growing at an incredible rate! If you're looking for a great alternative to Mindbody, these are the reasons why I went with Glofox and made one of my best business decisions to date: On one hand I had Mindbody. If you're looking for software and a custom branded app just as I was (was adamant to make it as simple as possible for people to pay me so wanted an app), you would have to go for their most expensive package at 195 a month. Mindbody also increase your monthly subscription fee when you hit a certain number of members or trainers using the app. My intentions were to use a software package to help us really get a handle on our admin and free time to grow my business. With this growth in mind, expected costs could almost double in the next few months, leaving me with a pricing package I could no longer afford. On the other hand, I had Glofox. Their pricing packages range from 80-140 a month and each package comes with a custom branded app completely matching your business's brand. Not only this, they don't charge you for adding more members or users. As the sales rep I spoke to put it, they want to see your business grow and for this reason, they're not going to penalize you for doing just that. A breath of fresh air if you ask me! Our custom branded app from Glofox gives our members a really simple means of booking and paying for our services. On the backend, I needed a system that would help me minimize admin with as few clicks possible without overcomplicating things. I've found the Glofox Dashboard really clear and simple to use. I tend to set my Dashboard to show weekly bookings, payments due and revenue for ease. I can create and update my schedule, manage memberships including payments, renewals and automated billing in my Dashboard too- really great having everything in one place! Overall, there's nothing better than working with a team of people who really want to see your business grow stronger every day. With such a quick response time to any of our queries, it's safe to say choosing Glofox has been the best business decision I've made. Mindbody won't know what hit them!
Reactie Glofox
10 maanden geleden
Hey Andrew, Thank you so much for leaving your extensive feedback, it really means a lot! We're happy to hear that Glofox is helping your business. We look forward to continuing to support you in reaching your business goals. - The Glofox Team
Shantelle
Director in Australië
Gezondheid, wellness en fitness, 2-10 werknemers
Heeft de software gebruikt voor: 6-12 maanden
Overwogen alternatieven:
Great members app
Opmerkingen: My overall experience has been good. The transition from Mindbody was easy.
Pluspunten:
I like how user friendly the members app is. Its simple to use. The dashboard is easy to read. Inputting new classes and changing the schedule is simple.
Minpunten:
the reports could be filtered into more depth.
Ewa
Founder in Verenigde Arabische Emiraten
Gezondheid, wellness en fitness, 2-10 werknemers
Heeft de software gebruikt voor: 6-12 maanden
Very satisfied!
Opmerkingen: overall I've been very satisfied with Glofox, and the glofox team have always been extremely helpful, during the onboarding process especially and when any issues arose.
Pluspunten:
I like the ease of booking and enabling payments via stripe. I like that the app has all the necessary features for any business size
Minpunten:
credits are a bit confusing to users. they don't know where to find them
Gezondheid, wellness en fitness, 2-10 werknemers
Heeft de software gebruikt voor: 6-12 maanden
Overwogen alternatieven:
Run Away Fast
Opmerkingen: I went with GloFox after talking with [SENSITIVE CONTENT] and seeing a demo, comparing to other products, and reading reviews. Once I signed on with the product- everything changed and what [SENSITIVE CONTENT] promised from the start did not happen. Training was tedious, disjointed, and incorrect. We had to go back and rework things several times because the trainer did not take the time to understand my business before talking me through set up. Once operating, support does not respond, glitches in the system do not allow my processes to happen and I then need to take extra time to do things manually, I have been charged for things that i did not receive and no one one will refund me, web integrations make my website look archaic, they are dysfunctional, and GloFox will explore options to improve. Not sure where the good reviews came from so I feel obligated to help others to stay away from this product. I am so deeply embedded in GloFox right now, it is going to take me a lot of time to dig out of it, but i will be switching products. Stay away from GloFox.
Pluspunten:
the app works well and is easy for the user, everything else is a nightmare
Minpunten:
I went with this product because the demo call was promising and GloFox had good reviews. Once I began using it, training was horrific, web integration is archaic, the systems management on the admin end is complicated and time consuming, GloFox is unable and unwilling to alter its system to fit the needs of its customer in any way, i end up doing most of the work manually because GloFox is not compatible and does not work Customer service is not supportive and will not respond, if they do the do not help. Once I signed my contract, I became a nuisance to the staff, communication is poor, and they would rather push me away than try to help.
Diego
Business owner in VK
Gezondheid, wellness en fitness, 2-10 werknemers
Heeft de software gebruikt voor: 2+ jaar
Overwogen alternatieven:
Robust software and excellent support
Opmerkingen: I use Glofox to manage bookings, payments, databases and communication with my clients. The platform is comprehensive and reliable. The customer's service goes out of its way to help, and it is genuine support, be it software-related or financially related when my business was not so good for personal reasons. They also seem to value long-term relationships with their customers, they never increased my membership and never downgraded my software, even though Glofox kept improving and adding functionalities over the past years.
Pluspunten:
I've been using Glofox for years and always liked their approach to booking. Unlike in other companies, once my client has logged in to the system, they only have access to my studio, not an entire marketplace and competitors. And I don't have to pay extra for that, it is a built-in feature.
Minpunten:
I wish the option to have a dedicated app personalised to my studio was more accessible. But that is a broad issue caused by Apple and Google stores.