Wat is Float?
Resource planning software vertrouwd door meer dan 3000 internationaal toonaangevende teams. Sinds 2012 helpt Float merken zoals BuzzFeed, Ogilvy, M&C Saatchi en Deloitte hun projecten te plannen en de tijd van hun teams in te delen. Met een eenvoudig te gebruiken interface op basis van slepen en neerzetten, handige snelkoppelingen voor bewerken en krachtige rapportagetools maakt Float resource management visueel en eenvoudig. Integreer met Slack, Google Agenda, Outlook, Teamwork en Zapier. iOS- en Android-app voor onderweg. Gratis proefperiode van 30 dagen.
Wie gebruikt Float?
Voor agentschappen, studio's en bedrijven die moeten bijhouden wie waar en wanneer aan werkt. Float doet de planning voor teams in meer dan 150 landen.
Waar kan Float worden geïmplementeerd?
Cloudgebaseerd
On-premise
---
Over de leverancier
Float
Gevestigd in New York, VS
Opgericht in 2012
Ondersteuning voor Float
24/7 (contact met medewerker)
Chatten
Beschikbaar in deze landen
Australië, België, Bosnië en Herzegovina, Brazilië, Canada en nog 17 andere
prijzen van Float
Beginprijs:
US$ 7,50/maand
Ja, heeft een gratis proefversie
Ja, heeft een gratis versie
Float heeft een gratis versie en biedt een gratis proefperiode. Float heeft een betaalde versie vanaf US$ 7,50/maand.
Prijsmodellen
vraag een gratis proefversie aan
Over de leverancier
Float
Gevestigd in New York, VS
Opgericht in 2012
Ondersteuning voor Float
24/7 (contact met medewerker)
Chatten
Beschikbaar in deze landen
Australië, België, Bosnië en Herzegovina, Brazilië, Canada en nog 17 andere
Video's en afbeeldingen van Float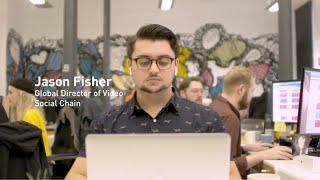 Functies van Float
Activiteiten volgen
Activiteitendashboard
Beheer van display ads
Beheer van onderaannemers
Beschikbaarheidsbeheer
Budget volgen / taakuitgaven
Budgetbeheer
Budgettering/prognoses
Campagneanalytics
Capaciteitsbeheer
Contract- en licentiebeheer
Dashboard
For Creative Agencies
Gantt-/tijdlijnweergave
Geautomatiseerde planning
Herinneringen
Integraties van derden
Kalenderbeheer
Kalendersynchronisatie
Klantenbeheer
Kosten van voltooiing bijhouden
Live chatten
Markeren
Mijlpalen bijhouden
Mobiele toegang
Online reserveren
Online tijdklok
Opdrachtenbeheer
Opmerkingen/notities
Overurenberekening
Personeelsbeheer
Personeelskalender
Personeelsplanning
Plannen
Portefeuillebeheer
Prestatiemeetwaarden
Priorisering
Prognose
Projectbeheer
Projecten bijhouden
Projectplanning
Rapportage en analyse
Rapportage en statistieken
Rapportage van bezettingsgraad
Rapportage/projecten volgen
Realtime meldingen
Realtime planning
Realtime updates
Resourcebeheer
Resources plannen
Roosterbeheer
Samenwerkingstools
Schattingen
Slepen en neerzetten
Status bijhouden
Taakbeheer
Taakplanning
Taakvoortgang bijhouden
Taken bewerken en bijwerken
Taken labelen
Tijd bijhouden
Tijd en aanwezigheid
Tijd en onkosten bijhouden
Toegang en controle op afstand
Toegangsopties/machtigingen
Toewijzing en planning van resources
Vaardigheden bijhouden
Vakantie en verlof bijhouden
Visualisatie
Voortgang bijhouden
Waarschuwingen/Meldingen
Werknemersdatabase
Werkprognoses
Workflowbeheer
Zoeken/filteren
Peter
Projectmanager
Geverifieerde LinkedIn-gebruiker
Marketing en reclame, 51-200 werknemers
Heeft de software gebruikt voor: 6-12 maanden
Easy Ressource Planning Tool
Bijschriften in het Nederlands beschikbaar in de videospeler
Aidan
Chief Product Officer in VK
Geverifieerde LinkedIn-gebruiker
Computersoftware, 51-200 werknemers
Heeft de software gebruikt voor: 6-12 maanden
Beautifully simple and easy to use
Opmerkingen: Float is a product I like using, and I wish some of its features and UX elements were in the other software that I use! We use Synergist for job and project management, but Float for scheduling because it UX is so much better than Synergist's scheduler tool.
Pluspunten:
Float's user interface and logic are inspirational. They have made the activity of coordinating multiple resources on multiple projects about as easy as it can be. They have paid a lot of attention to usability, efficient use of screen real estate and simple navigation. However the killer feature is the intuitive yet clever way that searching and data navigation work. All searching and filtering is done using a single search field, which offers indexed word search on pretty much everything including tags. There is also a well-worked out protocol for handling union and intersect searches.
Minpunten:
The only real bugbear is that any user that can enter data into the system can define new values for any field. It isn't possible to centrally control lists such as task names, clients, job descriptions etc. This means that if you have more than one person using the system, very quickly you get different versions of the same thing being defined (e.g. job roles being slightly different) which makes it difficult to analyse across records. Not a dealbreaker, but I do think it should be possible to lock down lists of values. Also it would be good if you could zoom out the view a little more - if you're dealing with more than a dozen resources/projects.
Jarmo
Coordination Design in Global Project in Finland
Scheepsbouw, 201-500 werknemers
Heeft de software gebruikt voor: 1+ jaar
An Outstanding Float Experience
Opmerkingen: Overall, my experience with Float has been overwhelmingly positive. The user-friendly interface and the customer support have made it one of my favorite scheduling tools. I'm able to easily organize and plan my tasks and I'm able to move and adjust my schedule with ease. The only issue I have encountered is the lack of an integrated time tracking feature, which can be a bit of a hassle.
Pluspunten:
Float is an excellent scheduling tool that I have been using for months now. It is user-friendly, intuitive and the customer service is top-notch. I love the flexibility of the platform, which enables me to easily move and adjust my schedule when needed. It's a great way to keep organized and on top of my tasks.
Minpunten:
Only negativity I've experienced with Float is the fact that it doesn't have an integrated time tracking feature. This means I have to manually keep track of the time I spend on each task, making it a bit cumbersome.
Laura
Production Coordinator in VK
Mediaproductie, 2-10 werknemers
Heeft de software gebruikt voor: 1-5 maanden
Great value. Lots of potential
Opmerkingen: I've been using CETA scheduling software for the last 4 years in big VFX companies and I must say that Float is not there yet but is actually getting broadly comparable. In the last 4 months that I introduced it into my new team it's proved to be quite useful to keep track of the progression of our projects. During these months I've seen that it has already improved in many areas that I'm excited to see what comes next.
I can see it can become a really powerful software.
Pluspunten:
There aren't may softwares that let you schedule a team in such an easy and organised way. I think most softwares nowadays are too complex and make you spend more time organising tasks than actually working on them. Float is so clear and simple you can actually use it to manage big projects without spending too much time on it.
Minpunten:
It's getting better, but it would be very useful if we could: - Right click on a pencil and be able to copy it over into a different person. - Book more than one person on the same project (for example if two workers are on the same project because one of them is doing a training but you don't want to charge twice for that time). - Lately when I try to schedule more than 1 project in one day on the same person I get a message saying I can't schedule anyone for more than 24 hours) even if I'm not exceeding the 8 normal working hours. It'd be great if that could be fixed. - It'd be good if milestones were more visible. - I think reports should be a bit less complicated and more visual. - It'd be really helpful if you could group projects up in folders when you go to the Projects tab as at the moment we have like... 45 different projects going on and although we color code them it's difficult to organise all of them. -I'd like to have more than only three types of view when looking at our schedules a part from 'Days, 'Weeks' and 'Months'. It'd be great if you could 'Archive' users as well as projects. So when a worker it's not working at the company anymore and you don't want to pay for it on Float you can kind of 'Archive' him (so you are not able to book him on anything but still you can see him on the boards so you don't loose what it's been scheduled on him.)
Overwogen alternatieven: monday.com en Asana
Redenen om voor Float te kiezen: Monday has too many tools that you don't really get to use when scheduling. It also doesn't have an overview of projects as clear as the one Float has.
Overgestapt van: monday.com
Redenen om over te stappen op Float: Its the closes to CETA software that we could find. It's good value for the price it offers and it's very intuitive and flexible.
Oluwadamilola
Operations Manager in Benin
Financiële dienstverlening, 11-50 werknemers
Heeft de software gebruikt voor: 6-12 maanden
Effective Resource Management with Float: A Review
Opmerkingen: Overall, I've been pleased with my experience using Float for managing my team's resources. It's easy to use and keeps everyone organized, but the mobile app could be better.
Pluspunten:
Float has made managing my team's workload a breeze. The drag-and-drop interface is intuitive and the real-time updates keep everyone on the same page. Highly recommend!
Minpunten:
While Float has a lot of great features, the mobile app could use some improvement. It's not very user-friendly and often crashes.
Martijn
Strategic Designer in Nederland
Geverifieerde LinkedIn-gebruiker
Design en ontwerp, 2-10 werknemers
Heeft de software gebruikt voor: 6-12 maanden
Great tool!
Opmerkingen: Overall we love to use float. We especially like the time logging features.
Pluspunten:
The interface has a great overview. Adding projects and tasks is intuitive and the colours make every tasks and project stand out. Logging time is really easy. We were not interested in a "log-per-minute" type of application but rather one where you can just log bigger blocks. Float helped us plan and log our time better.
Minpunten:
Planning a project is not super extensive. Float has some tools but the tools are a bit limited. The time tracking feature is the feature we use the most, it is a shame that is not available separately.
Reactie Float
7 maanden geleden
Thanks for your review, Martijn! Excellent that Float is helping you plan and track your time better. We have some exciting new time tracking features coming soon, stay tuned!