Wat is MRPeasy?
Eenvoudige maar krachtige self-service ERP voor productie. Naadloos beheer van productie, voorraad, klanten, aankopen, financiën en het team.
MRPeasy helpt fabrikanten om georganiseerd te blijven met nauwkeurige productieplanning en rapportage, realtime voorraadoverzicht, exacte en tijdige leveringen en een volledig overzicht van je bedrijf.
Geen spreadsheets meer, beloof altijd een nauwkeurige doorlooptijd bij offertes, voorkom voorraadtekorten, verlaag de voorraadniveaus, verbeter de klanttevredenheid en nog veel meer.
Wie gebruikt MRPeasy?
MRPeasy bedient alle productiesectoren en biedt kleine fabrikanten (10-200 werknemers) een geavanceerd maar gebruiksvriendelijk MRP-systeem.
Waar kan MRPeasy worden geïmplementeerd?
Cloudgebaseerd
On-premise
---
Over de leverancier
MRPeasy
Gevestigd in Tallinn, Estland
Opgericht in 2014
Ondersteuning voor MRPeasy
Beschikbaar in deze landen
Australië, Canada, Estland, Verenigd Koninkrijk, Verenigde Staten
prijzen van MRPeasy
Beginprijs:
US$ 49,00/maand
Ja, heeft een gratis proefversie
Geen gratis versie
MRPeasy heeft geen gratis versie maar biedt wel een gratis proefperiode. MRPeasy heeft een betaalde versie vanaf US$ 49,00/maand.
Prijsmodellen
vraag een gratis proefversie aan
Over de leverancier
MRPeasy
Gevestigd in Tallinn, Estland
Opgericht in 2014
Ondersteuning voor MRPeasy
Beschikbaar in deze landen
Australië, Canada, Estland, Verenigd Koninkrijk, Verenigde Staten
Video's en afbeeldingen van MRPeasy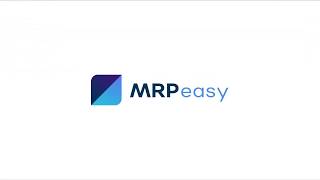 Functies van MRPeasy
Administratie
Bestellingen bijhouden
CRM
Capaciteitsbeheer
Capaciteitsplanning
Documentbeheer
ERP
Factureren
Financieel beheer
Geautomatiseerde planning
Geïntegreerde bedrijfsvoering
Geïntegreerde boekhouding
HR-beheer
Inkoop en ontvangst
Inkoopbeheer
Inkooporderbeheer
Integratie in de administratie
Integraties van derden
Inventarisatie
Itembeheer
Kitting
Kosten bijhouden
Kwaliteitsbeheer
Leveranciersbeheer
Magazijnbeheer
Materiaallijsten
Mobiele toegang
Multilocatie
Nabestellingbeheer
Offertes
Orderbeheer
Orderinvoer
Plannen
Planning voor materiaalvereisten
Prijs- en kostenberekeningen
Productconfigurator
Productidentificatie
Productiebeheer
Productiekosten
Productplanning
Prognose
Rapportage en analyse
Rapportage en statistieken
Realtime gegevens
Retourbeheer
Serienummers volgen
Streepjescodes en tickets scannen
Streepjescodes/RFID
Stuklijsten maken
Supply-chainbeheer
Traceerbaarheid
Veranderingsbeheer
Vervoersbeheer
Voor kleine bedrijven
Voorraad bijhouden
Voorraadbeheer
Voorraadoptimalisatie
Waarschuwingen/Meldingen
Werk bijhouden
Zoeken/filteren
Alternatieven voor MRPeasy
Landon
Chief Of Operations in VS
Geverifieerde LinkedIn-gebruiker
Automotive, 501-1.000 werknemers
Heeft de software gebruikt voor: 2+ jaar
Bron van de reviewer
MRPeasy improved my manufacturing business in the blink of an eye.
Opmerkingen: I have experienced a number of tangible benefits. The efficient management of my resources has increased productivity and reduced production waiting times. In addition, real-time inventory control and purchase order automation have reduced the risks of running out of stock or having excess inventory. MRPeasy has significantly improved the organization and efficiency of my business, allowing me to focus on growing and developing my business instead of wasting time managing operational tasks.
Pluspunten:
What I like best about MRPeasy is its easy to navigate and intuitive user interface. Even without any prior knowledge of ERP or MRP systems, I was able to quickly set up and use the software. Cloud-based accessibility allows me to review and manage my trades from anywhere, at any time, using my mobile phone or laptop. Production planning is another area where MRPeasy really excels. I can easily schedule work orders and assign tasks to my employees, thanks to its visual scheduling system.
Minpunten:
Despite its many advantages, MRPeasy does have some drawbacks. The first is its price. Although it is affordable compared to other ERP systems, the costs can add up quickly if I need more users or additional features. Another aspect that could be improved is customization. While MRPeasy is very comprehensive, sometimes I would like more options to customize certain aspects of the software to better suit my specific business needs.
Reactie MRPeasy
3 weken geleden
Thank you for your detailed review. We will continue working on improving our service. Let us know your particular needs via our Support Ticket System.
Eniko
Manager in Hongarije
Logistiek en toeleveringsketen, 11-50 werknemers
Heeft de software gebruikt voor: 2+ jaar
Bron van de reviewer
Bron: SoftwareAdvice
MRPEasy for food supplement and cosmetics contract manufacturing
Opmerkingen: The flexibility of the configuration, intuitive and easy of use of the system (although not available in our language) made the move from the previous IT solution without hick-ups. Use of the application on mobile devices makes the inventory management more efficient.
Pluspunten:
Easy of use and configuration for small manufacturing operations. Easy configuration of user defined fields which are persistent across several functions. Import, export functionality streamlines integration with customer's operation.
Minpunten:
Quality inspection functionality was too simplistic for our operation. To our satisfaction the suggested functionality change was considered as an improvement and implemented in a relatively short time period. Pricelist functionality turned on for a customer request, which was not implemented at the end. Although deleted all related master data, we could not turn off the functionality. This area might need more improvement if required by several customers.
Overwogen alternatieven: Dynamics 365 en SAP Business One
Redenen om voor MRPeasy te kiezen: Flexibility of the system and easy configuration of the required functionalities. The move from the old environment to MRPEasy due to the easy of import/export functionality made the transition quick and without any business interuption.
Redenen om over te stappen op MRPeasy: Best match for our operation, which requires high flexibility and easy configuration of different functionalities without coding.
Reactie MRPeasy
vorige maand
Thank you for the review!
Financiële dienstverlening, 2-10 werknemers
Heeft de software gebruikt voor: 6-12 maanden
Bron van de reviewer
MRPeasy Review
Opmerkingen: Overall, my experience with MRPeasy was positive. It provided a solid foundation for managing manufacturing processes and streamlining operations. The system's ability to track inventory, plan production, and generate reports was highly valuable. The customer support was responsive and helpful whenever I encountered any issues or had questions. While there were some areas that could be further improved, MRPeasy served as a reliable solution for enhancing efficiency and productivity in manufacturing operations.
Pluspunten:
One of the things I liked most about MRPeasy was its comprehensive and user-friendly interface. It provided a complete solution for managing manufacturing processes, including inventory management, production planning, and scheduling. The system's intuitive layout and ease of use made it simple to navigate and access the necessary information. Additionally, the real-time visibility into production and inventory levels was highly beneficial for effective decision-making.
Minpunten:
While MRPeasy offered a range of useful features, one aspect I liked least was the limited flexibility in customization. Some specific business requirements or industry-specific needs couldn't be easily accommodated within the system. It would have been beneficial to have more options for tailoring certain aspects to align with the unique needs of the organization. Additionally, the integration capabilities with other software or systems could be improved.
Reactie MRPeasy
2 weken geleden
Thank you for your constructive feedback. We are thrilled to hear that your overall experience with MRPeasy was positive and that it effectively enhanced efficiency and productivity in your manufacturing operations. We will continue working on improving MRPeasy
Stéphan
Project Manager in Nederland
Plastics en kunststoffen, 51-200 werknemers
Heeft de software gebruikt voor: 6-12 maanden
Bron van de reviewer
A software aptly named
Opmerkingen: It helps us to formalize BOMs, routings and manage stock.
Pluspunten:
It is full Saas and needs no hardware. It is easy to handle and easy too use.
Minpunten:
I would expect a Manufaturing Order per BOM level and not a multi-level MO while processing an order. It could be important to trace each steps of the process (BOM) with a different MO.
Reactie MRPeasy
3 weken geleden
Thank you for the review! Please contact our Support Team with your concern.
Daniela
Business Administrator in VS
Luchtvaart(maatschappijen), 2-10 werknemers
Heeft de software gebruikt voor: 1-5 maanden
Bron van de reviewer
Fantastic!
Opmerkingen: My experience with MRPeasy is fantastic! The transition has been seamless, my team really likes the new upgrade.
Pluspunten:
Our Company had been using the same software for 17 years. This software is night and day compared to what we had. I have all the information I could need if I have any questions. I did not have that with our previous software. It's very user friendly and self explanatory, I can definitely figure out what I need with all the help they provide.
Minpunten:
The only thing I feel could be improved upon, is the quoting process. I don't like having to create an item to quote a product I might not receive. If it's possible to quote a job with out creating an item that would be amazing. Once I have the PO, then the system should prompt me to create the items.
Reactie MRPeasy
3 jaar geleden
Thank you for the review. For quoting without stock item use Invoice mode, not Customer order mode.