Helpt Nederlandse bedrijven al 15 jaar
bij het vinden van de juiste software
Wat is Clock PMS?
Clock PMS is een all-round digitaal platform voor hotelmanagement van de nieuwe generatie. Het wordt geleverd met het breedste scala aan gastgerichte functies en betrokkenheidstools, samen met volledig geautomatiseerde online distributie, tariefintelligentie en hotel F&B POS-oplossing. Clock PMS beschikt over self check-in, automatische e-mails, digitale roomservice, OTA-distributie, commissievrije directe boekingen, MICE; dit alles geïntegreerd in één compleet systeem en toegankelijk met een enkele login. Clock PMS verhoogt de efficiëntie van het personeel en de gasttevredenheid.
Wie gebruikt Clock PMS?
Clock PMS is een cloudgebaseerd vastgoedbeheersysteem, ideaal voor onafhankelijke accommodatieproviders, hotelgroepen, golf- of kuuroorden, stadshotels, appartementenhotels, hostels en dergelijke.
Waar kan Clock PMS worden geïmplementeerd?
Cloudgebaseerd
On-premise
---
Over de leverancier
Clock Software
Gevestigd in Varna, VK
Opgericht in 1996
Ondersteuning voor Clock PMS
Telefonische ondersteuning
Chatten
Beschikbaar in deze landen
Amerikaans-Samoa, Amerikaanse Maagdeneilanden, Anguilla, Antigua en Barbuda, Aruba en nog 87 andere
Talen
Engels, Frans, Nederlands
prijzen van Clock PMS
Beginprijs:
Niet door leverancier verstrekt.
Ja, heeft een gratis proefversie
Geen gratis versie
Clock PMS heeft geen gratis versie maar biedt wel een gratis proefperiode.
Prijsmodellen
vraag een gratis proefversie aan
Over de leverancier
Clock Software
Gevestigd in Varna, VK
Opgericht in 1996
Ondersteuning voor Clock PMS
Telefonische ondersteuning
Chatten
Beschikbaar in deze landen
Amerikaans-Samoa, Amerikaanse Maagdeneilanden, Anguilla, Antigua en Barbuda, Aruba en nog 87 andere
Talen
Engels, Frans, Nederlands
Video's en afbeeldingen van Clock PMS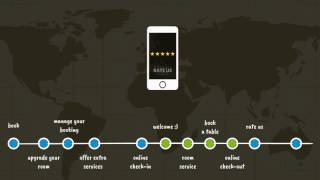 Functies van Clock PMS
Beheer van gastervaringen
Beheer van meerdere kanalen
CRM
Factureren
Frontdeskbeheer
GDS/OTA-integratie
Huishoudbeheer
Kanaalbeheer
Klantendatabase
Marketingautomatisering
Onderhoudsbeheer
Rapportage en statistieken
Reserveringenbeheer
Tariefbeheer
Verkooppunt
Alternatieven voor Clock PMS
Selina Senorita
Reservationist in Indonesië
Geverifieerde LinkedIn-gebruiker
Horeca, 11-50 werknemers
Heeft de software gebruikt voor: 1+ jaar
Bron van de reviewer
A useful and very good channel manager.
Opmerkingen: I am a staff at one of the hospitality companies that use this software. Really very useful, helpful and easy to use. Shades of blue, white and gray make it elegant. With this software we can also manage, as well as provide an overview of existing reservations. For example, if a reservation has not been paid off, then the color will be red, and if it has paid off the color is green, etc. i really like this. I hope it will always be good like this :)
Pluspunten:
Easy to use, usefull, display colour, So far this software is good.
Minpunten:
So far it hasn't been found. Hope it will be better.
Samir
Executive Director in Zimbabwe
Geverifieerde LinkedIn-gebruiker
Horeca, 51-200 werknemers
Heeft de software gebruikt voor: 6-12 maanden
Bron van de reviewer
Excellent Multi Currency PMS
Opmerkingen: I am totally sold on the software. I spent COVID lockdown (8 months) reviewing alternatives. Clock allowed me full access until going live and provided uunparalleled prepurchase support and guidance. No hard sells and no gouging. Fair through and through.
Pluspunten:
I looked at more than a dozen PMS solutions. None came close with respect to multi-currency rates, invoicing, VAT calculation, and payment reporting. The solutions are elegant and intuitive. The form set ups are not always easy to follow for new users but they get used to it soon enough. It has a fantastic customizable guest mailer system and self service facilities.
Minpunten:
I was sad that the POS add-on was insufficiently developed and therefore very basic as I would have liked the fully integrated solution. That having been said, the software has robust api access and is well integrated with multiple applications.
Overwogen alternatieven: eZee Absolute, Cloudbeds, Djubo, WebRezPro, Hotelogix, Frontdesk Anywhere, 5stelle, RoomRaccoon en ResRequest
Redenen om voor Clock PMS te kiezen: We inherited the system. It was not cloud based and created significant systems management issues. It was not Multicurrecy and lacked seamless online reservations and numerous integrations I didn't think we needed until we had them.
Redenen om over te stappen op Clock PMS: Multicurrecy, cost of features, ease of setup, and presales support.
Horeca, 51-200 werknemers
Heeft de software gebruikt voor: 1+ jaar
Bron van de reviewer
after one year of using Clock review
Opmerkingen: Clock needs to do a better job handling Credit Card transactions. When issuing refunds one has to manually enter the refund in clock and then manually enter the refund in authorize. net. Also need to have credit card swipes/readers to capture credit card info thus lowering processing fees and reduce risk. Your competition does this.
Pluspunten:
Easy to set up new company
Minpunten:
Credit Card processing
Reactie Clock Software
7 jaar geleden
Dear Jeffrey, We feel that such a low rating is a bit one-sided for such wide and multi-faceted system, especially in view of our long and productive business relations with Lark Hotels in all their 19 properties. Although we respect your opinion, we feel it is quite unjust to rate a software product low because of its lack of one single function ignoring its existing features which - in their entirety - make Clock PMS a modern professional hotel management system with satisfied customers in 50+ countries worldwide.
David
General Manager in VS
Horeca, 2-10 werknemers
Heeft de software gebruikt voor: 1+ jaar
Bron van de reviewer
GREAT SYSTEM
Opmerkingen: Overall, we have had a wonderful experience with CLOCK. I researched many systems and am very happy with my decision. It would take a VERY special system to pry me away.
I don't think you will find a better PMS on the market.
Pluspunten:
I love this system for several reasons. We are able to book guest with speed and accuracy. It is also easy to train new employees. We chose CLOCK PMS because of their Self Check-in Kiosk system. We are a Condo/Hotel and our office is open only during the day. Since installed, guests can check in any hour of the day SECURELY. Their "partnerships" with Assa Abloy (door locks and RFID key cards) and Adyen (credit card processing) make for a seamless experience for us and our guests. Also, the Web Reservation System works great with our website. Guests book online, pay their deposit or balance, and everything shows on their booking screen. I almost forgot to mention the support department. Everyone that I have worked with has gone above and beyond my expectations. Even though we are a US property, we still receive prompt response to our inquiries. They are great people!
Minpunten:
Since we converted from a manual Excel based reservation system, we were unable to easily upload the guest information during set-up. Once we had our info in the proper format, the download into Clock was quick and easy. If you are converting from another PMS, you shouldn't experience this issue. The most time consuming part of set-up was setting up rates and rate plans. This was difficult at first, but once I got the hang of it - no problem. (thanks to help from support) Since we are not a conventional hotel , CLOCK PMS does not have every feature that I would have liked. We have 30 individually owned condominiums and to have an "Owner's Portal" where our owner's could access upcoming bookings, financial reports, etc. The way CLOCK continuously updates with their clients in mind, I know it's only a matter of time before this function will be available.
Heeft de software gebruikt voor: Niet verstrekt
Bron van de reviewer
Top Quality Program Great Technical Support Service
Opmerkingen: We are a hotels reservations management company based in Athens, Greece. At the moment, we are in charge of reservations for 4 different properties located in Santorini. When we encountered Clock PMS we knew that it was exactly what we were looking for because it helped the idea on which our company works, which is that we can offer our services to different hotels in different locations without actually being there. Clock PMS made everything easier despite the fact that our back office (reservations and accounting department) was far away from the hotels. We were also able to manage in the same software the reservations of 4 different hotels. Because it is a cloud database, the distance was no longer an issue and we didn't need a different server for each hotel. We can check in real time the check-in and check-out of each of the guests. We can make changes in the dates of reservations and in room allocation and the reception is able to see the changes right away. We can provide at any moment all the vital information regarding reservations, payment methods, rates etc. to the reception department of any of the 4 properties. Our accounting department is also able to check in real time each and every charge and payment. Every night they can see daily reports of each hotel. We were able to connect the POS of the restaurant with the hotel PMS, making it easier to monitor the charges for each room. Their software is always working and we have never encountered any problems.
Their tech support team is really amazing, they respond to any of our problems, questions and inquiries right away and the most important thing is that they listen to our needs and constantly change their software, with updates every 45 days, to adjust to what we, the clients, want. We could not be that efficient in our work if it was not for Clock PMS.
Reactie Clock Software
7 jaar geleden
Thank you for the good words and for evaluating our software and support. It has always been our top priority to develop the hotel PMS of the future - one that increases efficiency and profitability of hospitality businesses and solves issues that previous solutions were not capable of dealing with. Your words of appreciation make us proud and give us energy to continue our work with even more enthusiasm.