Wat is Creatio CRM?
Bpm'online CRM is een unieke synergie van een geïntegreerd CRM en intelligent BPM-platform, dat de onderlinge lijnen tussen marketing, verkoop en klantenservice verbindt. Middelgrote en grote organisaties kunnen nu op een efficiënte manier het volledige klantentraject beheren, van lead naar bestelling tot het doorlopend onderhoud van accounts. Bpm'online is alom erkend door belangrijke industrieanalisten, waaronder Gartner, Forrester, Nucleus Research, Ovum, ISM en heeft meerdere prestigieuze prijzen ontvangen.
Wie gebruikt Creatio CRM?
De toepassingen van bpm'online zijn sterk aanpasbaar en gebruiksvriendelijk, en ze kunnen bedrijven van elke omvang en uit elke sector helpen om klantgerichte processen te beheren en een geweldige klantervaring te leveren.
Waar kan Creatio CRM worden geïmplementeerd?
Cloudgebaseerd
On-premise
---
Over de leverancier
Creatio
Gevestigd in Boston, VS
Opgericht in 2002
Ondersteuning voor Creatio CRM
Telefonische ondersteuning
24/7 (contact met medewerker)
Chatten
prijzen van Creatio CRM
Beginprijs:
US$ 25,00/maand
Ja, heeft een gratis proefversie
Geen gratis versie
Creatio CRM heeft geen gratis versie maar biedt wel een gratis proefperiode. Creatio CRM heeft een betaalde versie vanaf US$ 25,00/maand.
vraag een gratis proefversie aan
Over de leverancier
Creatio
Gevestigd in Boston, VS
Opgericht in 2002
Ondersteuning voor Creatio CRM
Telefonische ondersteuning
24/7 (contact met medewerker)
Chatten
Video's en afbeeldingen van Creatio CRM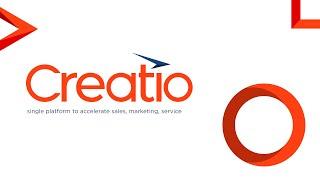 Functies van Creatio CRM
Aanpasbare branding
Aanpasbare rapporten
Aanpasbare sjablonen
Activiteitendashboard
Beheer van salesactiviteit
Beheer van verkooppipeline
Bestemmingspagina's en webformulieren
CRM
Campagneanalytics
Campagnebeheer
Catalogiseren/categoriseren
Communicatie via meerdere kanalen
Contactenbeheer
Contactendatabase
Documentbeheer
Documenten opslaan
Drip -campagnes
E-mailbeheer
E-mailmarketing
Gegevens importeren en exporteren
Gegevensvisualisatie
Integratie van sociale media
Integraties van derden
Interactie bijhouden
Kalender-/herinneringssysteem
Kalenderbeheer
Kansenbehee
Kennisbankbeheer
Kennisbeheer
Klantendatabase
Klantgeschiedenis
Leadkwalificatie
Leads beheren
Leads vastleggen
Leadsegmentering
Marketing via meerdere kanalen
Marketingautomatisering
Mobiele toegang
Offertes
Oproepen opnemen
Pipelinebeheer
Prestatiemeetwaarden
ROI-tracking
Rapportage en analyse
Rapportage en statistieken
Realtime gegevens
Samenwerkingstools
Segmentering
Sjabloonbeheer
Social marketing
Taakbeheer
Territoriumbeheer
Voor meerdere talen
Waarschuwingen/Meldingen
Websitebezoekers bijhouden
Workflowbeheer
Zoeken/filteren
Alternatieven voor Creatio CRM
Veronika
Global Marketing Manager in Oekraïne
Geverifieerde LinkedIn-gebruiker
Computersoftware, 501-1.000 werknemers
Heeft de software gebruikt voor: 2+ jaar
Bron: GetApp
Powerful CRM that streamlines the processes in the company
Pluspunten:
Working as a marketing manager in the big company, which has several offices all over the world, I can see the importance for us to effectively coordinate the teamwork and develop a unified approach to our customers. Bpm'online helped us to automate our core processes and align marketing, sales and service on a single platform. Our sales team is happy with the system, especially with lead management, opportunity management, field sales management and sales forecasting features. With bpm'online, they are able to manage end-to-end sales cycle and communication with the customers via multiple channels. Our service team outlines the problem management feature, as it allows unifying similar cases into a problem, assigning agents to resolve it. Moreover, customer support managers can track the agents' performance in terms of problem resolution efficiency. As a marketing manager, I really enjoyed the website behavior tracking function. With the help of bpm'online marketing, all the information on the pages visited by a client and the time spent on each page is sent to the system. Thus, it enables to understand the needs of a prospect better, track the most effective lead generation channels and launch trigger campaigns based on lead's preferences. By the way, it is so easy to create a campaign now with the intuitive campaign designer and then monitor its efficiency. What is more, with bpm'online, we automated our routine tasks, and now we are fully concentrated on the important issues.
Minpunten:
Working with bpm'online during quite a long period of time I have not noticed any essential drawbacks which I can mention.
Mitch
CRM Administrator in VS
Computersoftware, 51-200 werknemers
Heeft de software gebruikt voor: 2+ jaar
Completely satisfied and loyal to Creatio solutions
Opmerkingen: We opted for Creatio because it offered user-friendly low-code development tools which allowed us to adjust the processes regularly based on our changing business needs and strategies. Now we are fully satisfied with the system and its functionality. Creatio helps us serve our customers better daily. We utilize the platform actively to manage our customer-facing processes as well as improve our internal operations.
Pluspunten:
The system has advanced tools to not only manage but also to constantly improve customer relationship. The system's agility and scalability are some of the greatest benefits to us. Thanks to the platform's tools, we are able to keep introducing new solutions to our customers, adding new communication channels, and improving customer-facing workflows regularly. The system also helped us reduce operational costs and grow customer satisfaction level significantly. Even though the system is powerful and feature-rich already, we are confident that the product has a huge potential. Creatio's team of professionals keep enhancing the system's functionality with advanced AI-powered solutions and other latest technologies.
Minpunten:
The learning curve might be steep at times, especially since there is a wide range of useful features that we can utilize for the greater benefit of our business. Having an abundance of solutions and tools to use, we never stop learning something more about the system and its capabilities. While it is definitely a good thing, it might sometimes feel overwhelming since we need to continuously catch up with the new features that Creatio keeps rolling out. Another great thing – they are ensuring all the features are user-friendly, which makes the adoption of new functionality easy.
Overwogen alternatieven: ServiceNow Customer Service Management, Zoho CRM en Salesforce Sales Cloud
Redenen om voor Creatio CRM te kiezen: Creatio was significantly more affordable and added more features.
Overgestapt van: Zendesk Suite
Redenen om over te stappen op Creatio CRM: Best value for the capabilities and price.
Mark
VS
Geverifieerde LinkedIn-gebruiker
Heeft de software gebruikt voor: Gratis proef
Bron: GetApp
Potential Buyer
Pluspunten:
The prompt response from the sales team and the willingness to answer my questions. Many vendors just ignore your questions.
Minpunten:
I had a very specific needs related to users having an online calendar to schedule call back support. I was clear with BPM staff prior to the call and accepted the call because they believed they had a solution. On the call they listened to my needs again and then took me through a boilerplate pitch. They were going to investigate their ability to deliver and even offered to build a mock up to show me. That call as the last time I heard from them. I reached back out and heard nothing. Not even a simple we looked into your need and we are unable to provide the support you desire. I came away believing they will say anything just to get you on a call for their pitch. Where are we going? Salesforce with Timetrade as a plugin
Ziekenhuis- en gezondheidszorgbranche, 201-500 werknemers
Heeft de software gebruikt voor: 2+ jaar
An intuitive CRM tool
Opmerkingen: I would recommend this tool to others struggling with user adaptation. We have built additional sections for each of our departments and they are getting on board as well.
Pluspunten:
I love the system's UI. It's very similar to salesforce without the heavy price and its easier to customize. We have had great user uptake since launch. Additionally, out outside sales team love the mobile application.
Minpunten:
The email integration has been tricky with outlook.
Overwogen alternatieven: Dynamics 365
Redenen om voor Creatio CRM te kiezen: Low usage, difficult to customize, and poor functionality.
Overgestapt van: Dynamics 365
Redenen om over te stappen op Creatio CRM: Easier to customize and better UI
Justin
Director of Operations in VS
Vervoer/over de weg/per spoor, 11-50 werknemers
Heeft de software gebruikt voor: 6-12 maanden
CRM Software Done Right
Opmerkingen: We have had an excellent time with the software so far. Development has been a breeze, and the Academy has proven to be an incredible tool for providing the answers we need at the pace we need them.
Pluspunten:
- Ease of customization and management even for non-developers. - Clean intuitive interfaces that eliminate a great deal of hassle from end-user education. - Robust out of the box solutions for many standard business needs. - Excellent pricing and incredibly simple license management.
Minpunten:
- Printables and Reports can be difficult to work with and seem to have fallen behind the quality represented elsewhere in the software. - No out of the box support for tagging attachments with metadata necessary for internal security practices and segmentation.