Wat is GoCodes?
GoCodes biedt een totaaloplossing voor het beheer van IT-activa met alles wat IT-teams nodig hebben om hun apparatuur onderweg veilig met GPS te volgen en te beheren. De oplossing omvat krachtige en veilige cloudgebaseerde software, mobiele scanner-apps en gepatenteerde QR-codelabels. Zodat je snel aan de slag kunt gaan. Scan het gepatenteerde QR-codelabel om buitendienstaanvragen aan te maken, activagegevens bij te werken en apparatuur toe te wijzen aan gebruikers.
Wie gebruikt GoCodes?
Elimineert verloren en gestolen tools. GoCodes is ontworpen met het oog op transacties. Het biedt robuuste metalen streepjescodetags waardoor je snel en gemakkelijk aan de slag kunt gaan. Het kopen van hardware of installeren van software is niet nodig.
Waar kan GoCodes worden geïmplementeerd?
Cloud, SaaS, Web, Mac (desktop), Windows (desktop), Linux (desktop), Android (mobiel), iPhone (mobiel), iPad (mobiel)
Over de leverancier
GoCodes
Gevestigd in Bloomington, VS
Opgericht in 2011
Telefonische ondersteuning
Chatten
Beschikbaar in deze landen
Australië, Canada, Verenigd Koninkrijk, Verenigde Staten
Over de leverancier
GoCodes
Gevestigd in Bloomington, VS
Opgericht in 2011
Telefonische ondersteuning
Chatten
Beschikbaar in deze landen
Australië, Canada, Verenigd Koninkrijk, Verenigde Staten
Video's en afbeeldingen van GoCodes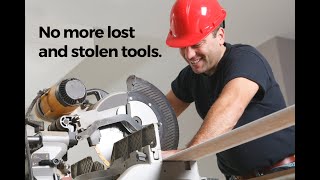 Vergelijk de kosten van GoCodes met soortgelijke producten
Functies van GoCodes
Activiteiten volgen
Afschrijvingsbeheer
Apparatuur bijhouden
Assetbibliotheek
Assets volgen
Auditbeheer
Audittrail
Beheer van vaste activa
Compliance bijhouden
Configuratiebeheer
Contract- en licentiebeheer
Documentbeheer
Gebruikersbeheer
Geografische kaarten
Geolocatie
Herinneringen
Historische verslaglegging
In- en uitchecken
Inkooporderbeheer
Inspectiebeheer
Inventarisatie
Kalibratiebeheer
Kosten bijhouden
Levensduurbeheer van assets
Leveranciersbeheer
Locatie bijhouden
Mobiele toegang
Onderhoudsbeheer
Onderhoudsplanning
Plannen
Predictief onderhoud
Preventief onderhoud
Productidentificatie
Rapportage en analyse
Realtime controle
Servicegeschiedenis
Status bijhouden
Streepjescodes/RFID
Voertuigen bijhouden
Voor mechanische apparatuur
Voorraad bijhouden
Voorraadbeheer
Voorraadoptimalisatie
Waarschuwingen/Meldingen
Werkorderbeheer
Zoeken/filteren
Alternatieven voor GoCodes
Michael G.
Hire an iPad - Phone +353 86 2239 678 in Ierland
Geverifieerde LinkedIn-gebruiker
Kantoorbenodigdheden, 2-10 werknemers
Heeft de software gebruikt voor: 1+ jaar
Managing iPads
Opmerkingen: I am a repeat purchaser and its a reasonably priced product that gives a lot of functionality for the price.
Pluspunten:
The online activation and tracking is excellent. I have a rental business and checking assets in and out is quick and simple compared to the time consuming manual way I did it before. Simple to add new assets once you get the hang of it,
Minpunten:
I cannot really figure out the depreciation reports but thats not why I bought the tags so it does not matter to me. Would be nice to have a feature to add multiple activations where say only the serial number of the asset needed changing.
Reactie GoCodes
3 jaar geleden
Hello Michael, thanks for providing your feedback. We would be happy to explain how our IRS GAAP deprecation reports work is needed. Also, did you know that there are three ways to add lots of assets quickly. There is a scan and copy feature, mass update feature and an upload. These three should really help you with data entry for new assets. As always call or email for additional assistance.
Elizabeth L.
Secretary in VS
Schoolleiding, 501-1.000 werknemers
Heeft de software gebruikt voor: 1-5 maanden
Overwogen alternatieven:
Great product & experience
Opmerkingen: Free trial was helpful and helped us decide to move forward with the purchase of the subscription.
Pluspunten:
Easy to add/delete things, very intuitive product (easy to use).
Minpunten:
I wish the customized columns had a "paragraph" type of option so that we would have another area to make notes about the asset.
Reactie GoCodes
vorig jaar
Hi Elizabeth, thanks for the awesome review. I'll share your feedback on the customized columns with the development team.
Ruth D.
Project Management in Zwitserland
Geverifieerde LinkedIn-gebruiker
Managementconsulting, 11-50 werknemers
Heeft de software gebruikt voor: 6-12 maanden
stock overview
Opmerkingen: Great thing. Happy what we have reached on automazation so far (using the customized fields for our specific needs). And very happy that the alert on minimum quantities was introduced so fast. Looking forward to more improvements.
Pluspunten:
Easy check-in/out, automated emails when low quantity is reached, ability to draw inventory/order list
Minpunten:
reports need to be formatted to excel each time manually. I also need to delete many fields each time manually. Would be great if I could create a template of my customized report and would have it on one click in future. I also calculate order quantity minus stock quantity (enter formula in excel) each time I prepare material order. would be great to have this report automated. Why can I scan codes without logging in? was confusing until I found out (why it was that I was asked if it was my item). I guess there is a reason but does it make sence to be on first level? Your format of labels are only available in US as far as I know...
Reactie GoCodes
3 jaar geleden
Hello Ruth, thanks for the review and glad to hear you like using GoCodes. Did you know we have an optional reporting module that would allow you to design and save custom reports charts and dashboards?
Geverifieerde reviewer
Delivery & Mastering Coordinator in VS
Geverifieerde LinkedIn-gebruiker
Entertainment, 501-1.000 werknemers
Heeft de software gebruikt voor: 2+ jaar
Meets Expectations
Opmerkingen: For what we pay, and as a bare minimum of our needs it meets the bar. While there is certainly room for improvement, it is still a valuable resource and database that was created with a good amount of thought and effort.
Pluspunten:
When it comes to meeting expectation for creating a database for physical assets, GoCodes does an excellent job at that. The app is very easy to use, it makes it easy in check things in/out as well adding photos and creating fields. There's minimal lag time between holding a camera over the code and it recognizing and reading it. The sites search functionality works great as well, I'm able to search and it will find those keywords within any of the fields available for an asset. This makes it easier to use a secondary way to reference an asset
Minpunten:
A bit archaic. The site could definitely use a facelift that aligns more with 2018/19. It would be nice to create secondary databases, for example where I can just search once specific type of asset and see if something is checked in or not. It would also be nice to be able to create customizable views and dashboards that I can share internally with other departments who may be affected by the status of a specific asset
Reactie GoCodes
3 jaar geleden
Thanks for the review and detailed feedback. You will be pleased to hear that GoCodes 2.0 is coming in Q1 2019 and will be a complete modern overhaul of the web based UI and user experience.
Tom D.
Sole Proprietor/Photographer in VS
Geverifieerde LinkedIn-gebruiker
Fotografie, Zelfstandig ondernemer
Heeft de software gebruikt voor: 2+ jaar
Held my inventory list hostage
Opmerkingen: As a small Photographer in DC we didn't find ourselves needing to use it every day or in some cases every month. Therefore we simply wanted to use it when and as needed. Sadly the team had no interest in helping us when we needed the files. We had started to use them very early on when you could create your own asset tags - we had ordered a bunch of them and it took us a long time and we still haven't even gotten to use them all however the GoCodes teams wouldn't let us use them or even refund us just because we didn't really meet their client model.
Pluspunten:
The concept of it is great, However for us it just seemed like they didn't have services for the little guy
Minpunten:
wasn't friendly to the small business owner
Reactie GoCodes
3 jaar geleden
Hello Tom, sorry to hear that things did not go as planned. As a GoCodes customer, you can view and download your asset data at any time. We always make it available to you from your online account. If you contact us with more information we can work to resolve any issue you had with our services.