Wat is itslearning?
itslearning is so much more than just a cloud-based Learning Management System (LMS) . The learning platform comes straight out of the box with powerful tools made specially for teaching and learning such as complete curriculum management, educational resources, web conferencing, easy integrations and full mobility with just a single sign-on. We take data security very seriously (one of the first LMS providers to be GDPR compliant), and provide above-industry-average uptime.
Wie gebruikt itslearning?
The LMS designed for small and large education networks, from schools to higher education, that helps monitor progress, generate assessment reports, prioritize activities and boost learner engagement.
Waar kan itslearning worden geïmplementeerd?
Cloud, SaaS, Web, Mac (desktop), Windows (desktop), Android (mobiel), iPhone (mobiel), iPad (mobiel)
Over de leverancier
itslearning
Gevestigd in Newton, VS
Opgericht in 1999
Telefonische ondersteuning
24/7 (contact met medewerker)
Chatten
Over de leverancier
itslearning
Gevestigd in Newton, VS
Opgericht in 1999
Telefonische ondersteuning
24/7 (contact met medewerker)
Chatten
Video's en afbeeldingen van itslearning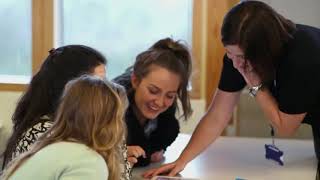 Vergelijk de kosten van itslearning met soortgelijke producten
Functies van itslearning
Aanpasbare rapporten
Aanwezigheid bijhouden
Aanwezigheidsbeheer
Activiteitendashboard
Asynchroon leren
Beheer van gegevensopslag
Beoordelingsbeheer
Certificering en licentieverlening
Cijferlijst
Communicatiebeheer
Contactendatabase
Contentbibliotheek
Curriculumbeheer
Cursusbeheer
Cursussen bijhouden
Disciplinebeheer
Dossierbeheer
Gegevens importeren en exporteren
Gemengd leren
Geïndividualiseerde beoordelingen
Geïntegreerd LMS
Geïntegreerd systeem voor maken van cursussen
Inschrijving/onboarding
Integraties van derden
Klaslokaalbeheer
Klasplanning
Kwalificatieberekeningen
Leermanagement
Leerpaden en -trajecten
Lessenplanning
Mobiel leren
Naleving van SCORM-standaards
Online kalender
Opdrachtenbeheer
Portal voor leerlingen
Portal voor ouders
Portal voor ouders en studenten
Rapportage en analyse
Rapportage en statistieken
Rapportkaarten
Sociaal leren
Studentenbeheer
Studenteninformatie/dossiers
Studentenportal
Synchroon leren
Tests en beoordelingen
Toelatingsbeheer
Voortgang bijhouden
Waarschuwingen/Meldingen
Alternatieven voor itslearning
Paul J.
President in Canada
Geverifieerde LinkedIn-gebruiker
Heeft de software gebruikt voor: 2+ jaar
Constantly improving product.
Pluspunten:
Back in 2009 we were tired of the same-old, same-old we saw with North American providers and went looking in Europe and Asia to see what others were doing. We have used it for 8+ years and from the beginning (2009) it had key features that the other LMS providers here in North America lacked or charged extra to have included. Example: Recording voice and video directly into the WYSIWYG editor. That transformed discussion boards. Exam questions could be delivered by voice or video. Student could answer similarly. The ePortfolio feature was included and not an extra integration and fee. We actually had to turn off some features because we thought it would freak out instructors - like the feature that enabled any instructors from other organizations to enter your course, look around and ask you if they could use parts or all of it. The point is that in 2009 this crew was ahead of its time and they have continued to add well thought-out improvements to the LMS 3-4 times annually. We are going to renew.... if they still want us.
Minpunten:
It`s time for a new discussion board (as long as we don`t lose the audio/video record features) and more flexibility with how we can integrate 3rd party apps and features as we choose (cough, cough... Zapier... cough, cough).
Reactie itslearning
3 jaar geleden
Thanks Paul for the review and the kind words! Maybe you've noticed the refreshed flash-free A/V recorder? Regarding Zapier and the like...I'll forward to my product people :)
Akshay D.
Founder/Educator in VS
E-learning, 11-50 werknemers
Heeft de software gebruikt voor: 1+ jaar
My Honest Review For ItsLearning
Opmerkingen: When I am sick, I have to watch ItsLearning to catch up on the work I would have missed on regular school days. When I'm sick, it helps because I can just ask the teacher to make tests for me since I might have big tests. Through ItsLearning, I can also communicate with my teachers, friends, and the school. This is a very convenient feature.
Pluspunten:
Visit the website and you'll see different page cards that help you navigate to the course quickly. ItsLearning also offers ClassLink, which you can use to find the class easily. I also really like the planner page because I can see when I have a deadline. Moreover, you can contact your teacher by message if you have questions. The table also indicates the type of tests/projects due next to the plans. The dashboard is pretty intuitive and lets me go about my day. It is also possible to take quizzes through the settings, and it provides multiple choice or response options.
Minpunten:
There isn't much information you can put in it. As a high school student, I used it, and as a college student, I switched to Blackboard. Blackboard is my favorite. School WiFi always caused problems with itslearning. The program needs to be updated. It always crashes when the server is down. It seems that North American support is going away. But it won't be seized elsewhere. Additionally, old messages should not be placed in a separate column in the messages section.
Biotechnologie, Zelfstandig ondernemer
Heeft de software gebruikt voor: 2+ jaar
Itslearning from a student
Opmerkingen: It almost never works at school and worked sometimes at home. It wasn't very stable and did have as many great features as blackboard.
Pluspunten:
All my classes were on here and I used it mostly to turn in assignments.
Minpunten:
There's not a lot of information you can put on in. I used it in high school and was switched to blackboard in college. I like blackboard way more. Itslearning never worked on the school wifi and it was always down. I feel like it has a lot of bugs that need to be worked out.
Mindy S.
Language Arts Teacher in VS
E-learning, 51-200 werknemers
Heeft de software gebruikt voor: 2+ jaar
What Teachers Need the Most is Time
Opmerkingen: Itslearning is a great complement to my teaching environment within the classroom and is a gateway for e-learning when class is not in session. Creating lessons and assessments from home has never been easier. Students have access to me and to the learning material both at school and away.
Pluspunten:
I enjoy that students and I have a common place to connect for learning. We use the calendar to stay on task and we use the message feature to stay in contact. I am able to share resources with all learners and curate collections of learning materials for the learners to access as they wish. What I need the most as a teacher is time. Itslearning is so convenient to use that it gives me back the time that I need to be creative and enjoy the other aspects of my day!
Minpunten:
I look forward to itslearning becoming more and more user-friendly as developers work closely with educators to meet our unique needs.
Heeft de software gebruikt voor: 2+ jaar
Glad we made the switch
Opmerkingen: For a while, the product was very dated looking, but after we switched to the "Modern" version I can say that it is leaps and bounds better. There is also a fairly steep learning curve that is required when using the software, it is not as basic as Google Classroom or a competitor LMS, but it does SO much more that it makes sense that it might take a bit longer to figure out how to use it to its full potential.
Pluspunten:
It is hands down the most powerful and versatile tool that we evaluated when deciding to choose a LMS. There is an enormous amount of features and functionalities that are possible to use, and the company worked with us to prioritize some must-haves into their upcoming releases. They have excellent customer support and are always helpful when we submit inquiries.
Reactie itslearning
3 jaar geleden
Thank you Heather! We're proud of the user experience, which many teachers consider to be a huge time-saver. All the best