TalentRecruit
Wat is TalentRecruit?
The most comprehensive AI driven recruitment & onboarding automation platform. Our advanced ATS is powered by unparalleled Machine Learning capabilities that rank each candidate & auto-suggest the
Meer informatie
best match candidates while helping organization discover, asses, engage and onboard the best talent. Build world class teams with our end-to-end enterprise ready and SME friendly hiring platform
Minder informatie
Wie gebruikt TalentRecruit?
Enterprise ready hiring platform for Small, Medium & Large Size corporates in any industry. Business enabler for Staffing & Recruitment Firms of any size & completely scalable AI Driven HR Tech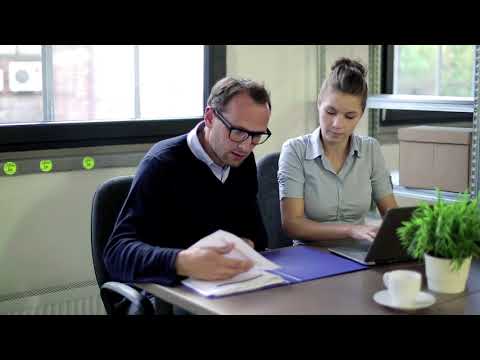 Twijfel je over TalentRecruit? Vergelijk met een populair alternatief
Niet beschikbaar in jouw land
Geen prijsinformatie gevonden
Gratis versie
Gratis proefversie
Gratis versie
Gratis proefversie
Waarom krijg ik dit te zien?
Alternatieven voor TalentRecruit
Reviews over TalentRecruit
Thejesh
Senior Executive - Recruitment in India
Geverifieerde LinkedIn-gebruiker
Informatiediensten, 5.001-10.000 werknemers
Heeft de software gebruikt voor: 6-12 maanden
One of the best ATS
Opmerkingen: I would say that this is one of the best ATS i have come across and there is a lot of scope for improvement with the tool perspective and can see the tool at a higher level one day.
Pluspunten:
There are a lot of pros using this product, 1- The offer letter generation in the tool is so simple and error-free. This helped our organisation in flawless offer letter preparation. 2- On-boarding process through the tool is so simple and user friendly which gave our new joiners a wow experience. 3- End to end process of recruitment and on-boarding is implemented magnificently in the ATS which made recruiter, HR work hazel-free .
Minpunten:
I would rather say as "Scope for improvement" instead of cons, 1- The implementation time taken should be improved which would get more amazing results 2- Customer support department should be improved which i feel has little delay
Geverifieerde reviewer
Director in India
Geverifieerde LinkedIn-gebruiker
Werving en selectie, 51-200 werknemers
Heeft de software gebruikt voor: 6-12 maanden
Talent Recruit Experience
Opmerkingen: Good but it need continual improvement plan and features needs to updated as per international and market standards. like video interview etc.
Pluspunten:
The software is very systematic and it becomes an handy tool to provide support to our recruiters. The other feature is about reports, Its makes is easier to take out reports and you can get custom reports too. The bulk positions can be posted to multiple recruiters at any point.
Minpunten:
Outllook integration doesn't work. The url sometimes have issues and the queries have not been addressed.
Reactie TalentRecruit
3 jaar geleden
Dear customer, we would love to server to better and to understand your requirement in more detail. Request you to kindly reach out to us on [email protected] or on [email protected] and we will be happy to help you.
Bhanu Prakash
Senior Recruiter in India
Human Resources, 11-50 werknemers
Heeft de software gebruikt voor: 1-5 maanden
Ease to Recruit
Opmerkingen: good
Pluspunten:
user friendly,need to more features and add on few updates technologies
Minpunten:
Need to use more,no idea,Need to give us more training in usage of product and how do they work,
Prem Kumar
Group Manager in India
Automotive, 1.001-5.000 werknemers
Heeft de software gebruikt voor: 2+ jaar
Simple & Easy - ATS & Recruiting System (we call as SMART HIRE)
Opmerkingen: Very good system for ease of use for any kind of users which give better user experience
Pluspunten:
Easy to Implement, use and integrate with any HRMS or HCM system using the API. We have integrated with our Success Factors EC & Onboarding and Single Sign On. Integrated with Adobe for Digital Signature
Minpunten:
Notifications to be from the front end also country based approach can be looked into. However these are taken care in 3.0
NIDHI
Sr. Recruiter in India
Werving en selectie, 11-50 werknemers
Heeft de software gebruikt voor: 6-12 maanden
Feedback_Talent Recruit
Opmerkingen: overall experience is good, I love the import option it takes very less time and automatically extracts the data from another portal.
The pop-up option should be available even if we are not using talent recruit for a particular time.
If any changes occur, email option should be available for recruiters too, Specialy when we receive notification from client's end related to the interview schedules (Actual Users)
Pluspunten:
Ease of access Data Security Reuse of data (specialy the option of matching profiles) Less time taking
Minpunten:
Technical Issues (Sometimes consumes more time to upload single profile) Unnecessary details filling options (Many other options are available to add on) Status Changing option is very confusing and time taking