Helpt Nederlandse bedrijven al 15 jaar
bij het vinden van de juiste software
Wat is SkyPrep?
SkyPrep is gespecialiseerd in het automatiseren en overzetten van elk aspect van je medewerkerstraining naar een online platform, eenvoudig en zonder gedoe.
Naast de eenvoudige interface biedt het een modern ontwerp dat volledig aanpasbaar is, voor een zeer persoonlijke en dynamische online trainingsomgeving.
In aanvulling op een intuïtief en strak design biedt het pakket uiteenlopende functies. Onder andere de mogelijkheid om elk bestandstype te uploaden, assessments te maken en krachtige rapportages uit te voeren.
Wie gebruikt SkyPrep?
Deze oplossing is geschikt voor vrijwel iedereen die op zoek is naar een online trainingsplatform. De oplossing is uiterst schaalbaar. Geschikt voor organisaties met slechts een paar werknemers tot grote bedrijven met duizenden werknemers.
Waar kan SkyPrep worden geïmplementeerd?
Cloudgebaseerd
On-premise
---
Over de leverancier
SkyPrep
Opgericht in 2011
Ondersteuning voor SkyPrep
Telefonische ondersteuning
Chatten
prijzen van SkyPrep
Beginprijs:
Niet door leverancier verstrekt.
Ja, heeft een gratis proefversie
SkyPrep biedt een gratis proefperiode.
Prijsmodellen
Over de leverancier
SkyPrep
Opgericht in 2011
Ondersteuning voor SkyPrep
Telefonische ondersteuning
Chatten
Video's en afbeeldingen van SkyPrep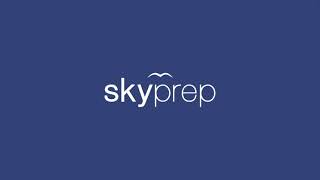 Functies van SkyPrep
Aannemen van personeel
Aanpasbare branding
Aanpasbare rapporten
Aanpasbare sjablonen
Aanpasbare vragen
Activiteitendashboard
Archiveren en retentie
Aselecte indeling
Asynchroon leren
Auditbeheer
Automatische classificatie
Beoordelingsbeheer
Bewaking
Bite-sized learning
Catalogiseren/categoriseren
Certificering en licentieverlening
Certificeringsbeheer
Competentiebeheer
Compliance bijhouden
Compliancebeheer
Content sharing
Contentbeheer
Contentbibliotheek
Cursusbeheer
Cursussen bijhouden
Cursussen opstellen
Discussies/forums
Documentbeheer
Elektronische formulieren
Enquêtes en feedback
Gamification
Gebruikersbeheer
Gegevens importeren en exporteren
Gegevensvisualisatie
Gemengd leren
Gewogen vragen
Geïntegreerd systeem voor maken van cursussen
HR-beheer
Herinneringen
Incidentenbeheer
Integraties van derden
Interactief leren
Interactieve inhoud
Leermanagement
Leerpaden en -trajecten
Mobiel leren
Mobiele toegang
Multimedia-ondersteuning
Naleving van SCORM-standaards
Online tests
Opdrachtenbeheer
Oriëntatieworkflow beheren
Personeelsportal
Planning van tests
Portal voor leerlingen
Prestatiebeheer
Proces- en workflowautomatisering
Quizen en toetsen
Rapportage en analyse
Rapportage en statistieken
Samenwerking tussen meerdere gebruikers
Samenwerkingstools
Self-service content curation
Sociaal leren
Synchroon leren
Tekstbewerking
Tests en beoordelingen
Tijdslimieten
Toegangsopties/machtigingen
Trainingbeheer
Trainingsbeheer
Vaardigheidsbeoordeling
Vergrendelen
Videobeheer
Virtueel klaslokaal
Voor meerdere talen
Voortgang bijhouden
Voortgangsrapporten
Vragenbibliotheek
Waarschuwingen/Meldingen
Werknemersbetrokkenheid
Werknemersprofielen
Zelf leren
Zelfserviceportal
Alternatieven voor SkyPrep
Rae
Learning Architect in Canada
Geverifieerde LinkedIn-gebruiker
Fabricage van elektrische/elektronische producten, 51-200 werknemers
Heeft de software gebruikt voor: 1-5 maanden
Bron van de reviewer
Outstanding LMS
Opmerkingen: We did not have an LMS at CoolIT when I started. After looking over a number of solutions, we came down to three top contenders. Upon meeting with the team at SkyPrep, weighing the cost vs benefit, and the consistent professionalism of the SkyPrep team, our choice became easy. The SkyPrep team are open to partnering and very helpful when I need some assistance or advice on the best way to complete a task. Both myself and the HR Manager are thrilled with our choice.
Pluspunten:
SkyPrep has a number of features that has made my job as the one person learning team easier. I love the dashboard that my participants see and how simple/user friendly it is for them. The ease to add courses, materials and create learning paths has been a wonder. The ability to create our own custom email templates, landing page and branding has made the LMS our own rather than appearing to be from a third party. Finally, it's awesome that my learners can access the LMS via their phone, laptop or desktop. It is helping us create a true learning culture here at our companyl.
Minpunten:
I would like the reporting to be a bit more robust and friendly. I can get what I need, but I need to do some work for it. The only other thing I would like is when I'm needing to check on a learner's progress and pop into their account, when I go to switch back to my admin account, it doesn't bring me back to the screen I was working on before I logged into the user. Both things are small, and easily worked around.
Eerder overwogen alternatieven: Adobe Learning Manager en Docebo
Redenen om over te stappen op SkyPrep: SkyPrep simply offers significant value vs the cost of the product. Additionally, their support is second to none.
Tracie
Director of Operations in VS
E-learning, 2-10 werknemers
Heeft de software gebruikt voor: 1-5 maanden
Bron van de reviewer
LMS doesn't need to be difficult- this one doesn't disappoint
Opmerkingen: Overall, I've been SUPER satisfied. The amount of customer technical issues has dropped over 90% from our last system, and honestly, the ones that remain are typically user error and things out of SkyPrep's control. They don't over complicate it, are friendly, reasonable and happy to meet the needs of customers that do things a little differently.
Pluspunten:
Setting up courses compared to other systems we have used in the past (I demo'd several before settling on this, and this was our 4th LMS system over the past decade) was SUPER easy! While our unique requirements did require some specific adjustments, they were very eager to assist and made the process pretty seamless. Additionally, they provided us with video calls where they would walk me through certain settings and setup to make sure everything met our specific needs. I was able to upload a course, create quizzes and have it almost fully to our custom settings often times in under an hour!
Minpunten:
They don't have 24 hour customer support which does make it a little harder if there is a tech issue after hours or on a holiday (they observe American & Canadian holidays which can lead to 4 days of no service after a weekend), BUT if there is a major system shutdown they will still be responsive, and luckily, we really don't have any system issues. I would just make sure to avoid timing your initial rollout over their holidays as support will be limited if you experience a learning curve.
Eerder overwogen alternatieven: TalentLMS
Redenen om voor SkyPrep te kiezen: We had LOTS of technical issues and glitches in the system. Login instructions were constantly not being received by clients (this issue has pretty much disappeared with skyprep) and their customer service could not fix anything from the backend. They couldn't login to see the issue and just required extensive testing on my part. In 3 years, I don't think they ever fixed an issue; I just had to find a workaround.
Overgestapt van: iSpring Learn
Redenen om over te stappen op SkyPrep: Much easier to use in the end. Talent was more expensive and way more complicated than it needed to be.
Christie
Director, Training in VS
Ziekenhuis- en gezondheidszorgbranche, 51-200 werknemers
Heeft de software gebruikt voor: 6-12 maanden
Bron van de reviewer
SkyPrep
Pluspunten:
SkyPrep is an easy to use platform. The Customer success leader, [SENSITIVE CONTENT HIDDEN], is excellent. He is very helpful. The features that make it easy to use are the course upload and adding groups. Learning paths are easy to set up as well.
Minpunten:
The reporting functions could be improved upon. Having an integrated system with an HRIS would be helpful, especially as my organization grows. I have used LMS systems in the past that are leaders in the industry. SkyPrep still has a ways to go with all of the functionality of the more well established systems, but the price and customer service is a plus.
Carlos
Assistant Operations Manager in VS
Gezondheid, wellness en fitness, 201-500 werknemers
Heeft de software gebruikt voor: 1+ jaar
Bron van de reviewer
Amphibious Medics - Training Department
Opmerkingen: I really do love the functions that we now have in the premium version of SkyPrep. We're able to incorporate a whole bunch of training elements such as knowledge checks and assessments. We also really enjoy the permissions and roles function which allows more than 1 admin to upload material and grade material.
Pluspunten:
I love SkyPrep! We use it daily for our On-Boarding and to provide refresher courses to all of our active medical personnel so they can stay up to date with our protocols, policies, and procedures for our extensive equipment and medical treatment of employees.
Minpunten:
I don't think I have an actual con for SkyPrep, I just had a hard time transferring all of our PowerPoint presentations without using Studio but I eventually learned that it was just easier to use Studio.
E-learning, 2-10 werknemers
Heeft de software gebruikt voor: 2+ jaar
Bron van de reviewer
Great LMS - Easy to use, flexible and great customer support
Opmerkingen: We have been using SkyPrep to provide professional development to the community colleges of Texas for over 8 years now. We had a need for a more modern course authoring tool that had the ability to split courses into modular format and present the many different forms of media needed for a comprehensive course. SkyPrep was perfect fit for this. We have been able to build a robust library of courses that have all been created within SkyPrep, that all integrate seamlessly into our website. With their recent learning UI redesign, it is a significant improvement and easier to follow content.
Pluspunten:
Their course authoring tools are very extensive and with SCORM support for third party courses all areas are covered. Throughout the years of using SkyPrep, they have worked with us helping shape their system to meet the needs of our users. From having a direct account manager to having chat support for more immediate help, they have an amazing customer support system. Their API created the ability to seamlessly integrate into our existing website to make providing our courses even easier.
Minpunten:
The reporting features don't cover all data points that we could utilize and with a lot of users reports can sometimes take longer than desired.
Eerder overwogen alternatieven: CANVAS en Moodle
Redenen om over te stappen op SkyPrep: - Course authoring tools with test/assessments and the ability to create modular courses using a range of media (Video, PDF, Word, PowerPoint, etc.)- Ability to easily integrate into our existing website using a web API- Affordable- Customer support- User management system with groups- Certificates of completion