Wat is SkyPrep?
SkyPrep is gespecialiseerd in het automatiseren en overzetten van elk aspect van je medewerkerstraining naar een online platform, eenvoudig en zonder gedoe.
Naast de eenvoudige interface biedt het een modern ontwerp dat volledig aanpasbaar is, voor een zeer persoonlijke en dynamische online trainingsomgeving.
In aanvulling op een intuïtief en strak design biedt het pakket uiteenlopende functies. Onder andere de mogelijkheid om elk bestandstype te uploaden, assessments te maken en krachtige rapportages uit te voeren.
Wie gebruikt SkyPrep?
Deze oplossing is geschikt voor vrijwel iedereen die op zoek is naar een online trainingsplatform. De oplossing is uiterst schaalbaar. Geschikt voor organisaties met slechts een paar werknemers tot grote bedrijven met duizenden werknemers.
Waar kan SkyPrep worden geïmplementeerd?
Cloud, SaaS, Web, Android (mobiel), iPhone (mobiel), iPad (mobiel)
Over de leverancier
SkyPrep
Opgericht in 2011
Telefonische ondersteuning
Chatten
Over de leverancier
SkyPrep
Opgericht in 2011
Telefonische ondersteuning
Chatten
Video's en afbeeldingen van SkyPrep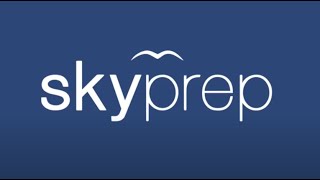 Functies van SkyPrep
Aanstellen (van personeel)
Activiteitendashboard
Archiveren en retentie
Aselecte indeling
Asynchroon leren
Automatische classificatie
Beoordelingsbeheer
Catalogiseren/categoriseren
Certificering en licentieverlening
Certificeringsbeheer
Cijferlijst
Competentiebeheer
Content sharing
Contentbeheer
Contentbibliotheek
Cursusbeheer
Cursussen bijhouden
Discussies / forums
Elektronische formulieren
Enquêtes en feedback
Gamification
Gemengd leren
Gewogen vragen
Geïntegreerd systeem voor maken van cursussen
Incidentenbeheer
Leermanagement
Leerpaden en -trajecten
Mobiel leren
Mobiele toegang
Naleving van SCORM-standaards
Online tests
Opdrachtenbeheer
Oriëntatieworkflow beheren
Personeelsportal
Planning van tests
Portal voor leerlingen
Prestatiebeheer
Proces- en workflowautomatisering
Quizen en toetsen
Rapportage en analyse
Samenwerking tussen meerdere gebruikers
Samenwerkingstools
Self-service content curation
Sociaal leren
Synchroon leren
Tekstbewerking
Tests en beoordelingen
Tijdslimieten
Toegangsopties/machtigingen
Trainingbeheer
Trainingsbeheer
Vergrendelen
Virtueel klaslokaal
Voortgang bijhouden
Vragenbibliotheek
Waarschuwingen/Meldingen
Werknemersbetrokkenheid
Zelfserviceportal
eCommerce-beheer
Alternatieven voor SkyPrep
Rae M.
Learning Architect in Canada
Geverifieerde LinkedIn-gebruiker
Fabricage van elektrische/elektronische producten, 51-200 werknemers
Heeft de software gebruikt voor: 1-5 maanden
Outstanding LMS
Opmerkingen: We did not have an LMS at CoolIT when I started. After looking over a number of solutions, we came down to three top contenders. Upon meeting with the team at SkyPrep, weighing the cost vs benefit, and the consistent professionalism of the SkyPrep team, our choice became easy. The SkyPrep team are open to partnering and very helpful when I need some assistance or advice on the best way to complete a task. Both myself and the HR Manager are thrilled with our choice.
Pluspunten:
SkyPrep has a number of features that has made my job as the one person learning team easier. I love the dashboard that my participants see and how simple/user friendly it is for them. The ease to add courses, materials and create learning paths has been a wonder. The ability to create our own custom email templates, landing page and branding has made the LMS our own rather than appearing to be from a third party. Finally, it's awesome that my learners can access the LMS via their phone, laptop or desktop. It is helping us create a true learning culture here at our companyl.
Minpunten:
I would like the reporting to be a bit more robust and friendly. I can get what I need, but I need to do some work for it. The only other thing I would like is when I'm needing to check on a learner's progress and pop into their account, when I go to switch back to my admin account, it doesn't bring me back to the screen I was working on before I logged into the user. Both things are small, and easily worked around.
Overwogen alternatieven: Adobe Captivate Prime en Docebo
Redenen om over te stappen op SkyPrep: SkyPrep simply offers significant value vs the cost of the product. Additionally, their support is second to none.
Jennifer A.
Director of Learning and Organizational Development in VS
Management non-profit organisaties, 1.001-5.000 werknemers
Heeft de software gebruikt voor: 1+ jaar
SkyPrep meets all our needs...and goes BEYOND!
Opmerkingen: Skyprep is excellent to work with and provide great customer service. We appreciate their efforts to evolve and update their features. If I had to choose another LMS all over again, I would choose SkyPrep again!
Pluspunten:
The software is quite easy to learn/use and helps our team work more efficiently in delivering, tracking, and reporting on trainings. The help feature provides excellent resources for learning and navigating the system (directions, pictures, and links to other resources). The content developer is excellent for categorizing the courses and is very user friendly. The amount of storage provides the capability to store everything in one location. Administrators can make updates to the LMS without having to submit request to SkyPrep or our company's IT department. Our IT department is completely circumvented with this platform. The help desk is quick to get back with us when a ticket is submitted, and the support is excellent and consistent with very little wait time. They are continuously improving their services and features, as well as provide quick updates and customizations.
Minpunten:
Other than a few extra clicks when navigating to and through trainings, nothing. The program works consistently and the LMS performs every time. If you encounter any unexpected limitation, all you need to do is call SkyPrep and their team will explain possible solutions or work through the limitation to create a new solution.
Overwogen alternatieven: Lessonly, LMS365, Accord LMS, TalentLMS en SAP Litmos
Redenen om over te stappen op SkyPrep: Combination of cost, excellent features, ease of use, API allows for our own customization, and their excellent customer service.
Christie H.
Director, Training in VS
Ziekenhuis- en gezondheidszorgbranche, 51-200 werknemers
Heeft de software gebruikt voor: 6-12 maanden
SkyPrep
Pluspunten:
SkyPrep is an easy to use platform. The Customer success leader, [SENSITIVE CONTENT HIDDEN], is excellent. He is very helpful. The features that make it easy to use are the course upload and adding groups. Learning paths are easy to set up as well.
Minpunten:
The reporting functions could be improved upon. Having an integrated system with an HRIS would be helpful, especially as my organization grows. I have used LMS systems in the past that are leaders in the industry. SkyPrep still has a ways to go with all of the functionality of the more well established systems, but the price and customer service is a plus.
Bouw, 2-10 werknemers
Heeft de software gebruikt voor: 2+ jaar
Sky Prep Review
Opmerkingen: Good
Pluspunten:
Implemented easily. Runs our CE courses flawlessly. Registration and using the website is simple
Minpunten:
Lack of reporting in my level of Sky Prep. Feel like I should get better reports for the monthly fee
Wesley H.
Learning & Development Supervisor in VS
Nutsbedrijven, 201-500 werknemers
Heeft de software gebruikt voor: 1+ jaar
User-friendly LMS
Opmerkingen: Overall SkyPrep has allowed our company to deliver training more easily to our entire company. The utility industry has a growing number of compliance training that every employee has to complete. Without SkyPrep, we would not be able to deliver training efficiently to meet deadlines.
Pluspunten:
When SkyPrep says they are user-friendly, they mean it. SkyPrep offers users simple options to navigate through the platform with a visual interface that eliminates the clutter that text can bring. Our users are also able upload and submit their own certifications which helps them have more control over their learning profile. As administrators we like how easily we can design and deliver online courses in the platform. SkyPrep gives the option to draw from several types of media and various media sources to build a course. We very easily created groups in the platform to deliver custom content through the platform along with company-wide training initiatives which we can analyze through generating a number of reports. Finally, it is very easy to customize the platform for branding. When our users log in to SkyPrep, they feel ownership because they see our logo and colors.
Minpunten:
SkyPrep is geared to make the online learning experience smooth, which it does very well. The instructor-led courses are a little more cumbersome to schedule, because there is not an option to set recurring courses.
Overwogen alternatieven: Moodle, NEOGOV en TalentLMS
Redenen om voor SkyPrep te kiezen: Halogen did not allow us to upload custom content to its platform if it was not in SCORM format, which limited our department and the avenues through which we delivered training.
Redenen om over te stappen op SkyPrep: SkyPrep had the right balance of customer support, dynamic/user-friendly platform, and price for what we needed to deliver learning to our 350+ employees.