CANVAS
Wat is CANVAS?
Aan de hand van open, bruikbare en cloudgebaseerde technologieën maakt Canvas eenvoudige integratie mogelijk van de content, tools en diensten die leerkrachten nodig hebben en leerlingen willen
Meer informatie
gebruiken. Omdat Canvas het meest bruikbare, aanpasbare en betrouwbare leerplatform is (met 99,9% uptime) wordt het sneller en op een dieper niveau aangenomen door gebruikers (of op meer manieren gebruikt door meer gebruikers) dan elk ander LMS. Investeren in de onderwijstechnologie van de 21ste eeuw maakt lesgeven en leren dus makkelijker. Meer informatie.
Minder informatie
Wie gebruikt CANVAS?
Canvas LMS biedt het toonaangevende platform voor miljoenen gepassioneerde studenten en docenten. Op dit moment gebruiken meer dan 800 hogescholen, universiteiten en schooldistricten het Canvas LMS.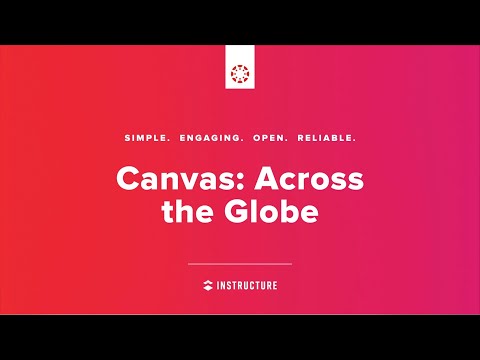 Twijfel je over CANVAS? Vergelijk met een populair alternatief
Niet beschikbaar in jouw land
Geen prijsinformatie gevonden
Gratis versie
Gratis proefversie
Geen prijsinformatie gevonden
Gratis versie
Gratis proefversie
Waarom krijg ik dit te zien?
Alternatieven voor CANVAS
Laura
Graduate Student
Geverifieerde LinkedIn-gebruiker
Civiele techniek, Zelfstandig ondernemer
Heeft de software gebruikt voor: 2+ jaar
Excellent for Academics
Bijschriften in het Nederlands beschikbaar in de videospeler
Cha
Technical Support Engineer 1 (I5) in Japan
Geverifieerde LinkedIn-gebruiker
Informatietechnologie en -diensten, 10.000+ werknemers
Heeft de software gebruikt voor: 2+ jaar
CANVAS offers us the opportunity to acquire its services through trials.
Opmerkingen: CANVAS is one of the main programs that we put on to increase education and knowledge of the area with the staff of the company, thanks to the ease and good interface that this program has, it allows us to provide you with an adequate master's degree and impart the most relevant information of the company. which will be of great help for future activities, CANVAS offers us the opportunity to acquire its services through trials and free versions, thanks to this platform we can use them at all times and expose our content through methods and activities on the web that It will be very helpful, in order to speed up with these tests the learning of the work methodology and how to achieve profit for the company.
Pluspunten:
This platform provides the best tools to expose information and constantly train our support staff, it is these students who benefit from the easy integration of CANVAS that allows them to understand much of the information guide that we want to teach them, there are many benefits when you have a program that would train you with the new co-workers who request an opportunity to operate within the company, imparting the knowledge that could be reinforced thanks to the support of this program, I really like how practical and dynamic each one of the projects that are taught by this means, this with the aim of approving the student body to reinforce their skills in this area, CANVAS is undoubtedly one of the best spaces where it allows us to teach order and administrative efficiency when working and performing in our company.
Minpunten:
This program may be a bit basic, this is because the tutorials and guides for its users may be very limited, having the opportunity to further expand its functions in other areas, that is, it may be a bit more versatile for the training of other types of more complex programs that require more practice and theory before implementing them in the company, the potential that this program has is very great, although it also does not have the integration of more common programs in the use of administrative offices, this can be a great point that play against them.
E-learning, 5.001-10.000 werknemers
Heeft de software gebruikt voor: 2+ jaar
Overwogen alternatieven:
Canvas
Opmerkingen: My overall experience with Canvas has been very positive. The LMS is easy to use for instructors and learners and offers the options for multi-media, classroom management, and student record keep as many of the other costly LMS.
Pluspunten:
Canvas is an affordable, ease to use LMS that offers the opportunity to level the educational playfield bu=y providing a cost-effective systems for offering online learning. It offers the same features as costly LMS such as D2L.
Minpunten:
The Canvas Studio is glitchy at times with reported problems uploading videos by learners.
Miguel
Doctoral Candidate in VS
Hoger onderwijs, 10.000+ werknemers
Heeft de software gebruikt voor: 2+ jaar
Useful and powerful, if you can figure it out
Pluspunten:
Canvas has numerous features that do make it very powerful. The ability to create entire courses, modules within each course that connect the assignments/tests/etc. into one place, pages that can be used to provide information, including embedding videos & lessons are all phenomenal. The ability for the system to automatically score and calculate grades real-time for students is also fantastic.
Minpunten:
The software is not intuitive. I used Canvas as an undergraduate and graduate student and have used it to teach college courses in the past, over the past several years, and I am still unfamiliar with numerous features (e.g., integration). If I haven't used a specific feature in a while, it is often really hard to try to figure out how to do it. I often end up having to search a video tutorial to figure it out. I do appreciate Canvas posting tutorial videos on social media sites to teach how to use the software.
Schoolleiding, 501-1.000 werknemers
Heeft de software gebruikt voor: 1+ jaar
Review on Canvas
Opmerkingen: As a user of 2 years and counting, I am very satisfied with my overall experience with Canvas and am very likely to share it with others. It is software that will continue to be used in the future; it's a major improvement to online learning.
Pluspunten:
This software is very well organised with minor issues. I think as a user of 2+ years, I am extremely satisfied with the software. Although there are some minor improvements to be made, I believe that this software is the future of remote higher education.
Minpunten:
I think my major complaint about this software would be the fact that hiding and/or deleting certain courses' cards/lists isn't an option. When one year is over and another begins, half of the courses still on my dashboard can be considered clutter and are no longer needed. I think another feature that would make organising easier is editing the name of the course on my dashboard. Organisations usually title their courses in the same format with minimal changes which does make it harder to differentiate from one another. Adding subtle features that allow for personalising your dashboard without compromising the content of the courses would be helpful, I believe.
collin
geospatial analyst in VS
Biotechnologie, 1.001-5.000 werknemers
Heeft de software gebruikt voor: 2+ jaar
Canvas
Pluspunten:
It is very easy to navigate around Canvas and know where things are. You have access to a calendar which shows all of the due dates for your assignments. You can join a classroom through Canvas if your course requires it. The grade book is helpful for knowing what your grades are for each course.
Minpunten:
I think getting logged out frequently gets annoying.