Wat is Docebo?
Docebo is een leerplatform op basis van kunstmatige intelligentie en verandert de manier waarop mensen leren op de werkvloer. Docebo heeft klanten in meer dan 80 landen over de hele wereld en is beschikbaar in meer dan 40 talen, waardoor het een perfect AI-leerplatform is voor bedrijven van over de hele wereld. Docebo is het enige leerplatform dat formeel, sociaal en ervaringsgericht onderwijs combineert met competentiemanagement voor optimale leerprestaties.
Wie gebruikt Docebo?
Docebo is een flexibele, schaalbare oplossing die is afgestemd op de behoeften van bedrijven van elke omvang, van kleine en middelgrote bedrijven tot grote bedrijven en ondernemingen.
Waar kan Docebo worden geïmplementeerd?
Cloud, SaaS, Web, Android (mobiel), iPhone (mobiel), iPad (mobiel)
Over de leverancier
Docebo
Gevestigd in VAT IT 04793690969, Italië
Opgericht in 2005
Telefonische ondersteuning
24/7 (contact met medewerker)
Chatten
Over de leverancier
Docebo
Gevestigd in VAT IT 04793690969, Italië
Opgericht in 2005
Telefonische ondersteuning
24/7 (contact met medewerker)
Chatten
Video's en afbeeldingen van Docebo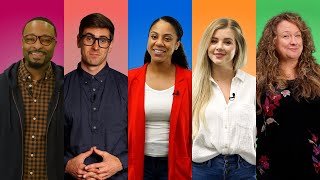 Vergelijk de kosten van Docebo met soortgelijke producten
Functies van Docebo
Aanpasbare branding
Aanpasbare rapporten
Aanpasbare sjablonen
Activiteitendashboard
Asynchroon leren
Beoordelingsbeheer
Certificering en licentieverlening
Certificeringsbeheer
Contentbeheer
Contentbibliotheek
Cursusbeheer
Cursussen bijhouden
Cursussen publiceren
Documentbeheer
Engagement tracking
Gamification
Gegevens combineren
Gegevens importeren en exporteren
Gegevensvisualisatie
Gemengd leren
Geïntegreerd systeem voor maken van cursussen
Integratie met applicaties van derden
Leermanagement
Leerpaden en -trajecten
Media-import
Mobiel leren
Mobiele toegang
Naleving van SCORM-standaards
Opdrachtenbeheer
Opties voor contentpublishing
Portal voor leerlingen
Prestatiemeetwaarden
Samenwerkingstools
Sociaal leren
Storyboards
Synchroon leren
Tests en beoordelingen
Toegangsopties/machtigingen
Trainingbeheer
Virtueel klaslokaal
Voor meerdere talen
Voortgang bijhouden
Voortgangsrapporten
Waarschuwingen/Meldingen
Zelf leren
Zoeken in gehele tekst
eCommerce-beheer
Alternatieven voor Docebo
Tai S.
Product Experience Specialist in VK
Geverifieerde LinkedIn-gebruiker
E-learning, 51-200 werknemers
Heeft de software gebruikt voor: 1-5 maanden
Docebo is a great LMS for so many industries to fully engage with their users
5
2 maanden geleden
Nieuw
Opmerkingen: Docebo has made it easy to pick up and configure so you can get your users up and running very quickly! You can make in place updates to pages and courses too. Also their Slide Converter tool is awesome! If you have a PowerPoint presentation or PDF that suits the needs for learning, you can load it into the slide converter and it turns it into a trackable e-learning!
Pluspunten:
This product really thinks about the end user and what would engage them which increases usage. There are so many benefits you can get from the add ins available and some of them you don't even need to have their LMS to use. They have really thought out of the box on their Impact Learning!
Minpunten:
There are small pieces on the site that have potential for growth for example there isn't a gap analysis tool for the content. This said, they do use their community site for users to log in, share their journeys and add ideas which can be picked up by their developers for future enhancements.
Erik K.
Sr. Manager of L&D in Canada
Internet, 501-1.000 werknemers
Heeft de software gebruikt voor: 2+ jaar
Overwogen alternatieven:
Docebo is a cost-effective customizable powerhouse LMS
Opmerkingen: Docebo was very simple to roll out. It is very turn-key experience early-on, but also allows you to grow it into the LMS of your dreams. My LMS admin has been able to shape the learner experience by utilizing all the many customization features Docebo has. It is an integral part of our company's daily learning.
Pluspunten:
The control the platform gives you. The customization options are off the charts! We've completely bent Docebo to our desires and set up various views for different roles and departments, as well as customer reporting. The white label experience is also fabulous.
Minpunten:
The thing I least like about Docebo is actually an asset to them. They offer additional modules including social learning and learning insights, but both at additional cost. Since we didn't purchase those when we first started with Docebo, now I'll have to get separate budget approval for them.
Geverifieerde reviewer
Multimedia Developer in VS
Geverifieerde LinkedIn-gebruiker
Schoolleiding, 11-50 werknemers
Heeft de software gebruikt voor: 1+ jaar
Customer support is essentially non-existent below Enterprise level
Opmerkingen: Our biggest mistake was not doing a better job of gauging the level of customer support we would receive as a "basic" user. At our level, Docebo offers no implementation support and very little admin training before you go live. It is essentially an unsupported product. Our sole recourse for help became tech support tickets, and for much of the time we were customers, the Docebo team was facing a massive backlog of these tickets. It wasn't uncommon to wait two weeks for a response to a simple technical issue. What really caused massive frustration internally was Docebo's insistence that we either upgrade to the Enterprise service level or continue to experience similar failures. Time and time we tried to work with them to find ways to stabilize our situation, and we were willing to pay more for additional services. Docebo would not even begin to negotiate with us. I personally felt they took zero accountability for our team's success with their platform, and as paying customer of any level, that is unacceptable and insulting. Unless you have a crack team of LMS admin experts and instructional designers who can pick up Docebo's slack, I recommend you stay far, far away from this company.
Pluspunten:
Docebo is forward-thinking and definitely has some good ideas in theory. It initially attracted our company based on its clean user interface and entry-level price point.
Minpunten:
Their webinar integration functions caused massive headaches for our staff and users. Integrations would fail without warning, and Docebo support was never willing or able to help us find a permanent solution. Webinar failures caused a great deal of frustration among our users and discouraged repeated use. Additionally, there are quite a few bugs in their user management and notification management admin features. Our staff spent a massive amount of time opening tech support tickets for these issues and trying to get them "elevated" in order that they may actually be addressed. While most issues were relatively small, added together they played a large role in killing our team's momentum. Finally, the general intuitiveness of the admin menu and setup is below par. Numerous important functions are buried in sub-menus or require strange, unexplained box-checking. It doesn't help that their Knowledge Base only provides superficial introductions to these processes.
Izzy I.
Business Analyst in VS
Informatietechnologie en -diensten, 201-500 werknemers
Heeft de software gebruikt voor: 6-12 maanden
Overwogen alternatieven:
Powerful Technology that Requires Lengthy Implementation
Opmerkingen: Everyone at Docebo is extremely helpful and kind. Our implementation specialist was very transparent with us. When she couldn't answer a question we had for her, she made sure to follow up once she found the answer. Our CSM has also been great! Always very responsive. Docebo has allowed us to tackle so many new projects and provide our learners with a ton of new on demand resources and training. We are so excited to see what is down the road for Docebo!
Pluspunten:
Customization - The ability to customize homepages, additional fields, notifications, etc. has been extremely useful. Usability - Our users find it very easy to use on their end. It is very user friendly Overall Training - We have been able to accomplish a ton of training since we went live a few months ago. We have been able to create training in house and assign it to our sales teams in Docebo and upload content from an outside provider. This has given our learners a ton of opportunity to learn when they want and where they want. The People - Everyone we have worked with at Docebo have been very responsive, knowledgeable, and friendly.
Minpunten:
Would love move functionality when it comes to reporting, surveys, and rating/commenting on courses. We'd like more customizable and powerful reporting. We need the ability to send pre and post course surveys for many courses (same survey, but need to know which course it is filled out for). We also need the ability to see the number of ratings on courses and be notified when our users comment on a course. A couple other things.... Response time can be frustrating. Our platform can be slow sometimes . There are a few other "wants" as far as functionality goes, but it is overall very powerful.
Riyaz A.
Global Director of Training in VS
Computersoftware, 501-1.000 werknemers
Heeft de software gebruikt voor: 6-12 maanden
Overwogen alternatieven:
Docebo - Great concept! Implementation needs work.
Opmerkingen: Great sales cycle, great implementation process, poor after care.
Pluspunten:
Overall good experience for learners, trainers, and admins. Good functionality as compared to other systems out there. The reporting and manager features work well.
Minpunten:
When you get into the details and start using the system, you are surprised with functionality that does not go all the way, as expected. Bugs that show up randomly.