Unleashed
Wat is Unleashed?
Unleashed Software biedt een krachtig cloudgebaseerd platform voor al je voorraadbeheerbehoeften. Met Unleashed kun je de voorraad moeiteloos en nauwkeurig in realtime volgen op verschillende
Meer informatie
locaties. Krijg inzicht in alle voorraadbeheerprocessen en transacties in magazijnen wereldwijd. Met dergelijke dynamische voorraadinformatie kun je betere gegevensgestuurde zakelijke beslissingen nemen. Unleashed kan ook worden geïntegreerd met verschillende e-commercesoftwareproducten om een holistische zakelijke oplossing te bieden.
Minder informatie
Wie gebruikt Unleashed?
Bedrijven in het MKB die naar de cloud willen verhuizen om een concurrentievoordeel te behalen door processen te stroomlijnen en inzicht te verkrijgen in het hele toeleverings-, productie- en verkoopproces.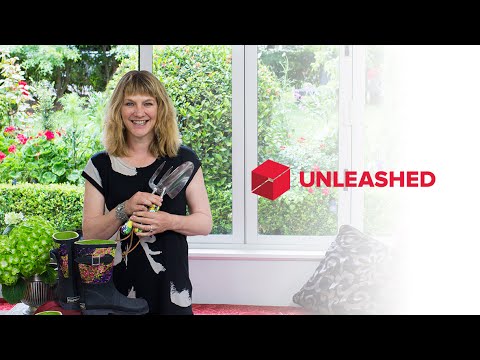 Twijfel je over Unleashed? Vergelijk met een populair alternatief
Niet beschikbaar in jouw land
Gratis versie
Gratis proefversie
Gratis versie
Gratis proefversie
Waarom krijg ik dit te zien?
Alternatieven voor Unleashed
Reuben
Co-founder in Nieuw-Zeeland
Geverifieerde LinkedIn-gebruiker
Administratie, 2-10 werknemers
Heeft de software gebruikt voor: 2+ jaar
Overwogen alternatieven:
Heavy on Features, Easy to Use Inventory App that connects with Xero and QBO
Opmerkingen: Using Unleashed I finally have a process for everything inventory related in my business from purchasing, manufacturing, through to pick/pack/dispatch/invoice and everything in between. Staff finally have to tools they need to do their jobs effectively without resorting to a series of unconnected spreadsheets. I can see at any time my stock on hand, what products, product categories, customers and customer segments are making me the most revenue and margin. I can now use that information to offer the right products to the right people at the right price and the right time :D
Pluspunten:
Despite being feature-rich Unleashed is easy to use. Staff pick up their parts of the process quickly. It's worth noting that Unleashed is also the ONLY inventory app in the Xero space that does manufacturing well. Unleashed also has flexible and easy to use reporting that doesn't require a computer science degree. Any staff member can retrieve and customise the reports they need to do their jobs.
Minpunten:
At the time of this review Unleashed does not: - Provide stock on hand at the bin level (unless all products of that SKU are in the same bin) - Provide demand forecasting
Michelle
Admin and Marketing Manager in Australië
Geverifieerde LinkedIn-gebruiker
Levensmiddelen- en drankenindustrie, 11-50 werknemers
Heeft de software gebruikt voor: 1-5 maanden
Bron: GetApp
Amazing ERP (once you get your head around) and great support to get us functioning
Opmerkingen: I have installed the Unleashed solution for a food company and I went into the project not realising how complicated the structure of the company is - lots of channels, growth without process, gut feeling but no data. This complication proved even more why we needed the Unleashed ERP solution but took a little extra instruction to get my head around how we needed to set all of this up.
I so appreciate the support of particularly [SENSITIVE CONTENT HIDDEN]. [SENSITIVE CONTENT HIDDEN] has also been super helpful - plus the others who have helped with random questions. The online tools provided by Unleashed, the videos and instructions are super helpful too.
Pluspunten:
After spending time building several disconnected spreadsheet I was excited that Unleashed could give us all of this analytical data in a central and connected place. This tool is so incredibly functional. Now we are functional we love that we can - connect our Production, Purchasing and Sales in the same tool - access data in a central place which is accurate and up to date - feeling more comfortable about growth as we expand across various channels while having a real time view of stock available and what parts of Assembled products we need to order to make sure stock is always available - special reports like price margin for us to see where we may have missed a product or line is not making us enough profit - the additional functionality that we can integrate in
Minpunten:
It's a little complicated to get your head around. We have a complicated business with so many different channels and ways that we assemble our products so this contributed to the complications. It also took me a while to build the BOM's but again, we are a little complicated. Sometimes it was hard to find answers on the available tools to questions and sometimes support did not resolve an issue with me in a timely manner to resolve but in general the team went above and beyond, especially [SENSITIVE CONTENT HIDDEN], but also [SENSITIVE CONTENT HIDDEN] and a few others in support which I so appreciate. Tip / idea for the Unleashed team: maybe speak to customers like me after to better design the answers/FAQ's knowledge base - not just providing the broad answers but the nitty gritty stuff that i needed to speak to someone about. I would always do lots of research on available knowledge base before I sent an email to support but could not find the answers. Perhaps an FAQ database that has key words with the curly issues that I'm sure others would have experienced be more easily accessible and reduce the amount of time that I needed to get in touch with the support teams. For example: I spent ages trying to work out why my initial stocktake would not show the available stock but could not find anywhere that I should not do a stocktake on supplier stock that is auto-dissasembled but that I should provide the numbers of the raw stock that is broken up into BOM's. Great if was in a Knowledge Base
Emily
Operations Coordinator in Ierland
Levensmiddelen- en drankenindustrie, 2-10 werknemers
Heeft de software gebruikt voor: 1+ jaar
Good starter system
Opmerkingen: Overall very good. Customer service is helpful and for smaller inventory users it's good.
Pluspunten:
Like the inventory management and the fact you can link it to Shopify and Xero
Minpunten:
Isn't very friendly with different currencies. If your purchase order is in a different currency it makes it very confusing and no back tracking. Document templates are very basic even if you edit yourselves and takes forever to get everything to line up
Louis
Manager in Australië
Groothandel, 2-10 werknemers
Heeft de software gebruikt voor: 1-5 maanden
Very average
Opmerkingen: Very average experience Issues with mapping accounts to Xero which has taken Unleashed support over a month to resolve. Constantly chasing support for updates. Signed up in June to avoid price increases only to be advised a month later the reason the price was different was there was an 'inflationary price increase' in addition to the 'price increase'. Dishonest company, buggy software. Do not recommend!
Pluspunten:
Like most other inventory software, the basic functions work as they should
Minpunten:
Once any process has been marked 'completed' it cannot be changed which causes additional work arounds, Support has been very poor.
Reactie Unleashed Software
4 weken geleden
Hello Louis, Thank you for taking the time to leave a review. We were, of course, very sorry to read it. After a careful look through your history with us I can see that your mapping issues took too long for us to resolve, for which we can only apologise. I cannot however find any examples of dishonesty nor of incorrect advice, in fact we had placed you on a great path for success. We pride ourselves on our integrity. As you are still one of our customers, you are very welcome to contact us and discuss anything further through the normal channels. Ngā mihi nui The Unleashed Team
Sam
Systems Architect in VK
Industriële automatisering, 51-200 werknemers
Heeft de software gebruikt voor: 2+ jaar
Good software could be better
Opmerkingen: Unleashed was always going to be a win-some-lose-some for us. We knew going in it didn't have all the functionality that we would have liked, and to their credit they did question us as to whether it would be the right fit for us. I'm glad we pushed ahead with it. As an admin it is easy to configure, they have great documentation, and their help desk are normally very responsive. The API could use some work but again the documentation and the sandbox features are very useful. I would highly recommend it for small-ish businesses.
Pluspunten:
Unleashed is a pure SaaS solution which was critical for us. It also natively integrates with Salesforce and Xero which was also critical to us. The software is user-friendly and attractive to look at. They are improving it all the time but now it's been bought by Access Group I want to see how that pans out, as it could be a positive or a negative. The API is good and the API sandbox site, alongside the easy to create sandbox environment, is very useful and, in my experience, pretty unique.
Minpunten:
The API is good but it lacks some things that you would think were no-brainers. There are some other areas where the software hasn't been thoroughly thought through, e.g. you can have multiple attribute sets but only use one per product. If you try to use two attribute sets on one product, it wipes the previous data in the other set. In general issues are minor and normally appear to be attributable to a company that is relatively new but rapidly growing.