Wat is Wialon?
Wialon is a GPS tracking platform for building a monitoring solution for any industry. Wialon and Wialon-based solutions have entered the national markets of more than 150 countries with over 3,200,000 units being tracked worldwide.
The platform is compatible with more than 2,700 types of GPS tracking devices and securely integrates them into a full-fledged telematics platform. The number of supported hardware devices is constantly growing, making the Wialon platform device-agnostic.
Wie gebruikt Wialon?
Due to flexible set of functions our software fits the requirements both of LBS providers, solution integrators and end-users.
Waar kan Wialon worden geïmplementeerd?
Cloud, SaaS, Web, Mac (desktop), Windows (desktop), Linux (desktop), Android (mobiel), iPhone (mobiel), iPad (mobiel)
Over de leverancier
Gurtam
Opgericht in 2002
Telefonische ondersteuning
24/7 (contact met medewerker)
Chatten
Beschikbaar in deze landen
Afghanistan, Albanië, Algerije, Amerikaans-Samoa, Amerikaanse Maagdeneilanden en nog 224 andere
Over de leverancier
Gurtam
Opgericht in 2002
Telefonische ondersteuning
24/7 (contact met medewerker)
Chatten
Beschikbaar in deze landen
Afghanistan, Albanië, Algerije, Amerikaans-Samoa, Amerikaanse Maagdeneilanden en nog 224 andere
Video's en afbeeldingen van Wialon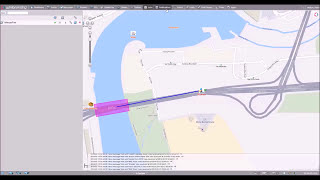 Vergelijk de kosten van Wialon met soortgelijke producten
Functies van Wialon
Assets volgen
Beheer van chauffeurs
Brandstofbeheer
Brandstoffen bijhouden
GPS
Geofencing
Geografische kaarten
Geolocatie
Historische verslaglegging
Levering volgen
Mobiele toegang
Onderhoudsbeheer
Orderbeheer
Personeelsbeheer
Plannen
Rapportage van incidenten
Realtime controle
Realtime updates
Routehistorie
Routeoptimalisatie
Routering
Status bijhouden
Transportbeheer
VIN-lookup
Verzendbeheer
Voertuigen bijhouden
Voorraadbeheer
Waarschuwingen/Meldingen
Werkorderbeheer
Zoeken/filteren
Alternatieven voor Wialon
Orlando M.
Country Manager in Panama
Geverifieerde LinkedIn-gebruiker
Informatietechnologie en -diensten, 11-50 werknemers
Heeft de software gebruikt voor: 2+ jaar
Wialon, the Minotaur
Opmerkingen: In our experience, we have been using it to develop industry-specific solutions that aim to improve efficiency and optimize the use of resources. Our approach is to build simple, yet powerful software, that solves complex problems. We currently have solutions for the school bus, ready-mix, logistics and even tools to help the FMS industry. Bottom line, we love it.
Pluspunten:
First of all, we've been using, distributing and developing with Wialon for over 3 years. It's probably the best FMS out there. What we like the most is its completeness: it has several modules, beyond the regular tracking, that serve very specific purposes (maintenance, routes, eco-driving, and so on...); and if your end-customer or your company needs something else, that special touch, we've found the development tools very helpful for that purpose. I would define Wialon as a Minotaur in a good way. It has the strength and power you look for in a software, and also that very human and personal touch of it's flexibility and of course, Gurtam's team and community.
Minpunten:
Least? No idea how to answer this questions. Flaws are minimum (99.9% uptime), and some UX details that you easily get used to.
Steve W.
Founder and Managing Director in Kenia
Heeft de software gebruikt voor: Niet verstrekt
The Best Fleet Tracking Platform so far I have ever used and Best Worldwide
Opmerkingen: I have been in Vehicle Tracking Solutions for the past few years and I have tested many solutions from Stolen Vehicle Tracking Solution to Fleet Management, and only this Year in January I found about Wialon. At first I was scared to even contact them as I thought that Wialon as a Europe solution will be very expensive for our market and to start using the system I will be asked to Pay $$$$$ but I was wrong . I had fallen a victim from one service provider in USA, who had done very well in marketing and promised lots of good things asking me to put a deposit, and the end I lost my money, so this time I was very scared and careful . I contacted Gurtam / Wialon via Sales Manager called Zahar and I was so happy. In 2 Days the system was up and running, so I started to migrate to Wialon platform my old clients who are currently very happy. Now my clients are able to track units real-time and get all the data online via smart phones (thanks to Wialon Apps) and desktop. That is amazing We are using the platform for just few months and we now have over 150 clients on board and currently some large clients with over 1500 fleet in progress ready to connect. Using Wialon are not just providing GPS tracking, but also migrate clients who are not happy with their current GPS tracking platforms and service providers. We have dropped all other service providers to Wialon. Besides great Gurtam Support, we also get great assistance and support from Gurtam Community (Gurtam Forum) and other Gurtam Partners who are always ready to support and assist us! Speaking once again about Gurtam 24/7 support I must say , we are very happy with all this Sky is the limit. The price is good for us,Thanks to Wialon great functions and features,850 types of devices supported, constant updates we are proud to offer our clients one of the best tracking systems in the world. As i write this Review One of Wialon Partner who has helped me a lot just said this
" You are going to be the man to go to in Africa for fuel management solutions Steve John Grygorcewicz" Not forget Wolfgang Busch From Germany I owe you both a Safari Our country Kenya US president Fathers Home :) If you want to Start GPS tracking business, Gurtam is where you need to start with ( but not in my region as I've taken it over :) Contact me for any clarification Skype ID:SteveWangara
Solomon M.
Technical Administrator in Kenia
Geverifieerde LinkedIn-gebruiker
Telecommunicatie, 11-50 werknemers
Heeft de software gebruikt voor: Gratis proef
Wialon Features, ease of use
Pluspunten:
Any technology available on telematics is available on Wialon. Such as routing, dispatch, asset tracking, NBioT is available on Wialon. Support more devices than any other system i have come across. Customer care is also superb, they respond to email on time and also have a well documented support materials. There price is fair compared to other gps tracking providers but the price favour users with more vehicles.
Minpunten:
User interface is just poor, its like you in-front of window 98 OS. To trace where a feature is you got to have used the system for some time. I don't like the font, design, or arrangement of items on the interface, just too squeezed together.
Kevin P.
Technical Support Representative in Filipijnen
Geverifieerde LinkedIn-gebruiker
Vervoer/over de weg/per spoor, 51-200 werknemers
Heeft de software gebruikt voor: 2+ jaar
The best fleet management software that you can find today
Opmerkingen: Overall experience is great, best fleet management software that you can use today, customer support is commendable as well. I will definitely recommend this to all of my friends!
Pluspunten:
There is nothing on this software that you will not like, it has all the features that you need, one thing that I liked the most is you can create manual reports that you cannot find over its competitors I also like how you can customize the notifications being sent to your email or phone. Customer support is very easy to work with, and ever since I started to use this software I never experiencec any serious problems.
Minpunten:
At first user interface is very difficult, there are a lot of features that you need to familiarize with but I am sure if you are using the software everyday it is gonna be easy for you as you get used to it.
Wolfgang B.
CTO in Duitsland
Informatietechnologie en -diensten, 2-10 werknemers
Heeft de software gebruikt voor: 2+ jaar
there is no better Plattform for Integrators available
Opmerkingen: We use Wialon since 2010 and still happy that we made this decission. As a consulting engineer i love the flexibility of the whole system. 24/7 support with short response times, a fantastic API, uptimes of 99,97% (my measurements) and a very very competitive price scheme is in my eyes unbeatable. For endusers the whole WEBGUI and the external apps (also for smartphones) are easy to use. We never need to do any trainings with end-customers. And with more than 1 Million units on their Software running they must made something right... (its the largest most used professional tracking plattform in the world)...
Pluspunten:
its so flexible that you can solve all custom individual needs without any external programming needs. Support is great.
Minpunten:
no Cons