Wat is Vend?
Vend is cloudgebaseerde software voor verkooppunten die is ontworpen voor detailhandelaars om te verkopen en hun bedrijf te meten, beheren en te laten groeien. Detailhandelaars in meer dan 20.000 winkels gebruiken Vend om betalingen te accepteren, klanten te volgen, voorraad te beheren en bedrijfsanalyses uit te voeren voor realtime inzichten in de bedrijfsprestaties. Vend geeft detailhandelaars toegang tot tools die krachtiger en intuïtiever zijn dan ondernemingsbrede systemen, tegen een fractie van de kosten.
Wie gebruikt Vend?
Mode en accessoires, interieur en meubels, cadeauwinkels, sportartikelen, hobby's en muziek, speciaalzaken voor eten en drinken, gezondheid en schoonheid en elektronica en computers.
Waar kan Vend worden geïmplementeerd?
Cloudgebaseerd
On-premise
---
Over de leverancier
Lightspeed
Gevestigd in Montreal, Canada
Opgericht in 2012
Ondersteuning voor Vend
Telefonische ondersteuning
24/7 (contact met medewerker)
Chatten
Beschikbaar in deze landen
Australië, Canada, Verenigd Koninkrijk, Verenigde Staten
Over de leverancier
Lightspeed
Gevestigd in Montreal, Canada
Opgericht in 2012
Ondersteuning voor Vend
Telefonische ondersteuning
24/7 (contact met medewerker)
Chatten
Beschikbaar in deze landen
Australië, Canada, Verenigd Koninkrijk, Verenigde Staten
Video's en afbeeldingen van Vend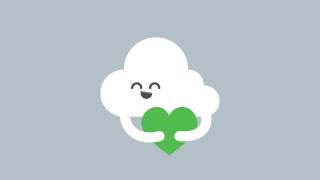 Vergelijk de kosten van Vend met soortgelijke producten
Functies van Vend
Beheer van cadeaubonnen
Beheer van meerdere kanalen
CRM
E-mailmarketing
Elektronische handtekening
Inkooporderbeheer
Itembeheer
Klantenaccounts
Kortingsbeheer
Kosten bijhouden
Leveranciersbeheer
Loyaliteitsprogramma
Multilocatie
Nabestellingbeheer
Orderbeheer
Personeelsbeheer
Prijsbeheer
Productidentificatie
Prognose
Rapportage en analyse
Retourbeheer
Retouren bijhouden
Streepjescodes en tickets scannen
Streepjescodes/RFID
Touchscreen
Verkooppunt
Verkooprapporten
Voorraadbeheer
Voorraadoptimalisatie
Zoeken/filteren
Daniel
Co-Founder in Honduras
Geverifieerde LinkedIn-gebruiker
Levensmiddelen- en drankenindustrie
Heeft de software gebruikt voor: 2+ jaar
After 2 Years Working with Vend, We are extremely satisfied. It has added value to our business.
Opmerkingen: Vend is a POS Platform that has helped us run our business smoothly. We love the ease of configuration and customization that is available. Looking forward to our growth expansion, we have concluded that we have made a right selection for a POS platform. It is a basically a Plug & Play installation for a new site with minor issues for a start up new store once you have your business running under Vend.
Pluspunten:
Pros: Intuitive interface. Most of our users are able to adapt in a few days. Reporting Structure is Good. We can replicate a site basically in few minutes. Only Online Software that actually complied with Regulatory Fiscal requirements with no additional customization. Cons: Which it could have more apps available for integration(Mobile Apps) and hospitality configurations. . Lack of Business Intelligence Interfaces.
Minpunten:
Lack of application Integration with third parties. Even though I find Vend very functional, I would like to see vend have payments gateways integrated in our region or country (Honduras, Central America).
Reactie Vend
4 jaar geleden
Hey Daniel, appreciate you taking the time to leave a review of Vend. Great to hear that you are extremely satisfied with using Vend and that it's added value to your business. That is the type of feedback we love to hear from retailers! If you have any integration suggestions that you'd like to see please reach out to our team and let us know - your feedback is valuable to us. Best, Lucia (Vend's Community Manager)
Abdulrahman
Owner in Koeweit
Cosmetica, 2-10 werknemers
Heeft de software gebruikt voor: 2+ jaar
Overwogen alternatieven:
Perfect App
Opmerkingen: Amazing Experience with more than 2 years with a lot of updates and perfect customer service.
Pluspunten:
The software easy to use, anyone can use it even a person not educated, I had 2 salesman in my shop the was using it for 2 years and more. The monthly report very accurate and helpful for our company to easy calculate our monthly income statement. Tracking our COGS anytime so we can control our purchases. the inventory stock tracking perfect. Option with no tax good for our country because we don't have a taxes. Tracking my sales anywhere online by my phone a good features.
Minpunten:
The monthly subscription fees little expensive specially for the small businesses/Home Businesses. So I recommend to have a plan customized for a small business with a low price kind of support them. Adding Arabic Language maybe will be a good idea and catching new users.
Andre
Sales Executive in Zuid-Afrika
Automotive, 2-10 werknemers
Heeft de software gebruikt voor: 1+ jaar
Excellent & Simplified POS Software
Opmerkingen: The change to Vend works out very well according to an expense point of view. We've saved huge number of rands in POS equipment, support and consultancy expenses
Pluspunten:
It's really so natural to utilize, and preparing new colleagues requires just minutes, as the plan of the framework is instinctive and very thoroughly examined
Minpunten:
VEND has a hearty contribution of elements and functionalities; however very much like any other software, there's no "great" answer for all organizations. To begin, Vend is certainly not an across the board POS arrangement. Since it's appropriate for retail organizations, it doesn't have fundamental elements for organizations in the food business to deal with their tasks, for example, endlessly table side requesting, custom menu and floor plans, and full-administration or quick relaxed administration.
Tony
Operations Manager - Retail in
Detailhandel, 201-500 werknemers
Heeft de software gebruikt voor: 2+ jaar
Bron: SoftwareAdvice
A good start-up POS software solution through to multiple site or franchise-sized businesses.
Opmerkingen: Suitable for start up to multiple site smaller businesses.
Pluspunten:
Video and text tutorials are first rate to help start new staff and keep up with areas of growth, like how to do a store credit or introducing gift cards. Updates to features are added regularly. The front screen is easily understood and the ability to add preset SKU buttons to the screen or folders on the screen is easy. The adaptability of what we have as a cafe sell screen versus the boutique shop versus our department stores sell screens PC, iPad or mobile device usability.
Minpunten:
The customer needs to know how to do a product family tree and then set the Types and Tags correctly so that the reporting functions can give data that is segregated correctly. The Lay-by function acts differently than other software functions. (Sales are not added to the date it is paid off, maybe 2 months later, which means completed sales are understated during the Lay-by period) There is no method for importing costs within the system. Costs have to added together outside (cost of good, freight, charges, fuel surcharge, import duties, etc.) and then migrated with the receiving function. We found that our iPad's slow down considerably and we are constantly restarting them, trying to look for and run updates, checking for errored sales, running them through the App Store rather than from the App icon on the desktop. The sales ledger cannot export for analysis a full days trading with 300 sale transactions. Reports export as .csv files but won't export well to .xml Need to use Open Office spreadsheet for best and most reliable file integrity. The Price Book function is limited to two or more identical SKU's (2 of same chocolate block) not product categories (2 types of chocolate block)
Geverifieerde reviewer
Owner in VS
Geverifieerde LinkedIn-gebruiker
Detailhandel, 2-10 werknemers
Heeft de software gebruikt voor: 2+ jaar
Vend used to be the best, but now it's Lightspeed X
Opmerkingen: The more they iterate on the software, the more they remove useful features. Combined with how much they cost, there is a stronger choice out there (php pos)
Pluspunten:
This is the most bulletproof POS for the money. Everything that works, works better than other platforms.
Minpunten:
They kept raining the price of the pos until they were sold to Lightspeed. Lightspeed is making changes so quickly that their own documentation is pretty worthless. Vendors they work with will call you with sales calls. I also don't like the continued removal of features (sorting by qty, eccomerce, sales ledger)