Lokaal product
Wat is Bynder?
Bynder is een eenvoudige manier om je digitale middelen in de cloud te beheren en te distribueren. Teams kunnen snel de juiste bestanden vinden, samenwerken met realtime bewerkingen en goedkeuringen, en inhoud verspreiden naar een verscheidenheid aan kanalen en bestandstypes. Met de DAM van Bynder in het middelpunt van hun marketingtechnologiestack hebben merken de volledige controle over hun merkmarketing via één centraal portal.
Wie gebruikt Bynder?
Voor alle sectoren - marketingafdeling, merkadviseur, communicatieafdeling, merkmanager, persafdeling, ontwerpbureau, creatief bureau.
Waar kan Bynder worden geïmplementeerd?
Cloudgebaseerd
On-premise
---
Ondersteuning voor Bynder
Telefonische ondersteuning
24/7 (contact met medewerker)
Chatten
Beschikbaar in deze landen
Afghanistan, Albanië, Algerije, Amerikaans-Samoa, Amerikaanse Maagdeneilanden en nog 225 andere
Talen
Duits, Engels, Frans, Nederlands
Ondersteuning voor Bynder
Telefonische ondersteuning
24/7 (contact met medewerker)
Chatten
Beschikbaar in deze landen
Afghanistan, Albanië, Algerije, Amerikaans-Samoa, Amerikaanse Maagdeneilanden en nog 225 andere
Talen
Duits, Engels, Frans, Nederlands
Video's en afbeeldingen van Bynder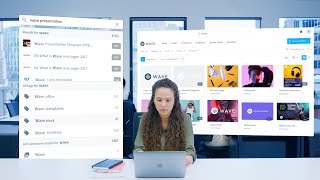 Functies van Bynder
Aanpasbare branding
Aanpasbare sjablonen
Activiteitenplanning
Afbeeldingsbeveiliging
Animatie
Archiveren en retentie
Assetbibliotheek
Assetcategorisering
Assets delen
Audio-/videobeveiliging
Beheer van digitale assets
Beheer van gegevensopslag
Beheer van toegangsvervaltijden
Bestanden delen
Bestandsconversie
Beveiliging van softwaretoepassingen
Campagnebeheer
Configureerbare workflow
Contentbeheer
Controle van goedkeuringsbeheer
Digitaal distributiebeheer
Documentbeheer
Documenten capture
Documenten controleren
Documenten opslaan
Documentenclassificatie
Eenmalige aanmelding
Integraties van derden
Intrekken van toegang
Kunstbeheer
Licentiebeheer
Locatiecontrole
Maatschappelijk delen
Markeren
Mediabibliotheek
Merkrichtlijnen
Metadatabeheer
Opmerkingen/notities
Opties voor contentpublishing
PDF-beveiliging
Projectbeheer
ROI-tracking
Rapportage en analyse
Rapportage en statistieken
Samenwerkingstools
Sjablonen
Slepen en neerzetten
Strategische planning
Tekstbewerking
Tekstoverlay
Toegangsopties/machtigingen
Veranderingsbeheer
Versiebheer
Video bewerken
Video's maken
Video-ondersteuning
Volgen en analyseren van gebruik
Watermerken
Workflowbeheer
Zoeken in gehele tekst
Alternatieven voor Bynder
Denise
Marketing Specialist in VS
Geverifieerde LinkedIn-gebruiker
Marketing en reclame, 201-500 werknemers
Heeft de software gebruikt voor: 1+ jaar
Bron van de reviewer
Bynder is our digital assets' authoritative database
Opmerkingen: Bynder acts as a central repository for all of our digital assets, making it easier for everyone in the organization and our external partners to access the most up-to-date and accurate versions without wasting time searching for them or second-guessing whether or not they are viewing the most recent revisions. It establishes a system that can be used across all divisions and which can be relied upon to give up-to-date and comprehensive data on our digital holdings.
Pluspunten:
Bynder is used all over our company. Bynder has been an extremely flexible option for us to better manage the distribution and use of all of our digital assets. Inefficient time and effort is wasted trying to locate needed digital files that have been dispersed among multiple computers, shared folders, and emails.
Minpunten:
There's no way to keep tabs on which files are being transferred, downloaded, etc. It was difficult to locate assets without knowing precisely where they were stored. To use several filters based on a single metaproperty. Minimization of computerized categorization.
Jessica
Game Programmer in VS
Geverifieerde LinkedIn-gebruiker
Computersoftware, 201-500 werknemers
Heeft de software gebruikt voor: 2+ jaar
Bron van de reviewer
Bynder is very user-friendly and configurable
Opmerkingen: Our sales and marketing digital asset management system and our graphics digital asset management system needed to be integrated. We required an easy-to-use and easy-to-manage solution. Bynder gives you access to everything.
Pluspunten:
It was made clear by the Onboarding Manager exactly what needed to be done and when. They gave us with tools to evaluate and spreadsheets to help us verify the platform's suitability for our purposes. The weekly sessions were fruitful, and the "homework" tasks were manageable. The database is well-built, but it also allows for a great deal of customization.
Minpunten:
Metaproperties and permissions may have benefited from a bit more description of how they're used, especially how they're connected. Things didn't exactly go according to plan, so we had to go back a few times and reorganize.
Jon
Head of Digital in VK
Vrije tijd, reizen en toerisme, 51-200 werknemers
Heeft de software gebruikt voor: 1-5 maanden
Bron van de reviewer
Very impressed with the platform and the onboarding team
Opmerkingen: Fantastic experience so far. Our products sell themselves on their imagery. Maintaining a consistent and coherent folder structure and naming convention in traditional platforms like Box and Sharepoint has been a headache for years. Bynder removes a lot of these issues and it is quickly adopted by teams and individuals. The platform has some nice features like the external upload which again has solved a long-standing issue we have had with collecting images from suppliers and being able to ensure the meta properties have been added, has really improved the governance of our digital assets.The onboarding experience has been second to none.
Pluspunten:
They are innovative and have some very helpful integrations. There is a good level of customisation that can be done without external support and it is really easy to use. As soon as you demo the product to someone in your organisation, they instantly get it and see the benefits of using the platform.The onboarding experience has been the best I have ever experienced with a software product. The team are very knowledgeable and guides you in small, manageable steps.
Minpunten:
The different tiers of user roles are part of the contract and the number of high-level roles (e.g. Admins) are quite low as standard.
Overwogen alternatieven: Brandfolder en Cloudinary
Redenen om over te stappen op Bynder: We had a much better sales experience with Bynder and some of the integrations they had worked really well with our existing tech stack.
Kathryn
Associate Manager of Creative Production in VS
Consumentengoederen, 501-1.000 werknemers
Heeft de software gebruikt voor: 2+ jaar
Bron van de reviewer
Good Overall Product - Needs Continuous Improvement
Opmerkingen: The help-team is generally really responsive at the onset. But once the ticket has to go to engineering or product, I don't get any follow up on where my ticket stands or projected timelines for solving said problem.
Pluspunten:
Overall I like this product, I think it's generally user friendly for me as the admin. I find it easy to organize my assets and my users. Some of the reasons I find it cumbersome are because users within my organization are asking the system to do things that it's not capable of. (ie, using it more as a shareable dropbox as opposed to a directory of assets)
Minpunten:
...that said... I find myself having to put in tickets to fix or implement things that feel like they should already be a part of the integration. For example, I asked the system to kick out a report. Within webdam, the report pulled up 4,000 assets that fit the criteria I searched for. However, when I kicked out the excel file, it only showed the first 1,000. What's the point of reporting if I can't see the whole report? Also, my department established a process in webdam for Regular users and it worked for a year or so and then suddenly stopped working due to changes made in the system. It's currently being sorted out now, but it was a frustrating discovery.
Jeff
Sales and Marketing Officer in Filipijnen
Gezondheid, wellness en fitness, 51-200 werknemers
Heeft de software gebruikt voor: 6-12 maanden
Bron van de reviewer
Bynder: The Smart Investment for Your Business's Success
Opmerkingen: it's always great to find a solution that solves your company's problems and gives you a great return on your investment. With our expanding digital assets and the requirement for a centralized management system, we encountered a similar obstacle. We have seen numerous advantages since implementing Bynder, which has changed the game for us.Bynder's ability to store all of our digital assets in a single location is one of its most distinctive features. Our team no longer has to worry about misplacing or losing important assets because this has made it simple for them to manage and access our assets from any location. Additionally, the platform's intuitive user interface has made it simple for us to search, manage, and share our assets, resulting in time savings and increased output.Bynder's capacity to enhance team collaboration is yet another advantage. Our teams have found it simple to collaborate on projects, review assets, and manage tasks in real time thanks to the platform's extensive features. This has been extremely beneficial to our organization because it has helped us cut down on errors and increased team productivity.Overall, Bynder has been a wise investment for our company.
Pluspunten:
I just wanted to share my Bynder experience. It truly is one of the best platforms for digital asset management available. The fact that Bynder is scalable is my favorite feature. Bynder has been able to meet our needs throughout our team's significant growth over the years. Without any lag or downtime, we have been able to manage and upload a greater number of digital assets with ease. Knowing that the platform can accommodate our growing requirements has been a huge relief.Bynder's API access is yet another feature that has completely transformed our business. I'm always looking for ways to streamline processes and increase productivity as a marketing officer. Bynder's Programming interface access has permitted us to flawlessly coordinate the stage with our current frameworks and applications. Bynder, for instance, has been integrated with our customer relationship management (CRM) system, allowing us to better monitor the performance of our digital assets and analyze the data. We have been able to make better decisions about our marketing strategies and increase our overall performance as a result of this.Overall, Bynder has been a tremendous resource for our marketing team. We have been able to manage our digital assets more efficiently and significantly enhance our workflows.
Minpunten:
Bynder's pricing plans are one thing that really stands out to me. I think it's well worth the money, despite the fact that it may be slightly more expensive than other digital asset management solutions. Bynder's features and advantages are unparalleled, and it has helped our team function more effectively and efficiently than ever before.In addition, I really value the platform's user-friendly design. However, new users may encounter a learning curve, just like with any new software. Thanks to Bynder's extensive training and onboarding resources, we can quickly learn about the platform's features and capabilities. We have been able to get the most out of the software's powerful asset management features thanks to this.As a whole, Bynder is an excellent digital asset management solution. Even though there may be some initial costs and a learning curve for new users, the platform's advantages make it well worth the investment.