Wat is Domo?
Domo is de beste vriend van een BI-expert. Behoud je concurrentievoordeel door rechtstreeks verbinding te maken met relevante bedrijfsgegevens en krijg de juiste informatie in een oogwenk binnen handbereik. Maak rechtstreeks verbinding met elke gewenste gegevensbron om de rapportage te stroomlijnen. Je kunt je gegevens in een oogwenk combineren, opschonen en transformeren om binnen slechts een paar klikken inzichten te ontdekken. Visualiseer en deel gegevens binnen je gehele organisatie met gemak.
Wie gebruikt Domo?
Domo ondersteunt klanten in alle sectoren die hun gehele bedrijf vanaf één platform willen beheren.
Waar kan Domo worden geïmplementeerd?
Cloud, SaaS, Web, Mac (desktop), Windows (desktop), Android (mobiel), iPhone (mobiel), iPad (mobiel)
Over de leverancier
Domo Technologies
Gevestigd in American Fork, VS
Opgericht in 2010
Telefonische ondersteuning
24/7 (contact met medewerker)
Chatten
Over de leverancier
Domo Technologies
Gevestigd in American Fork, VS
Opgericht in 2010
Telefonische ondersteuning
24/7 (contact met medewerker)
Chatten
Video's en afbeeldingen van Domo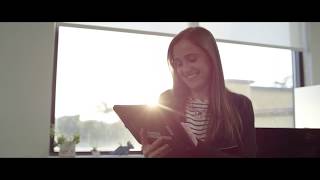 Vergelijk de kosten van Domo met soortgelijke producten
Functies van Domo
"Wat-als"-scenario's
AI/machine learning
API
Aanpasbaar dashboard
Activiteitendashboard
Ad-hocaanvraag
Ad-hocanalyse
Ad-hocrapportage
Afstemmen en samenvoegen
Aggregeren en publiceren van gegevens
Apparaatinschrijving
Balans en winst- en verliesrekening
Belangrijke prestatie-indicatoren (Key Performance Indicators, KPI's)
Benchmarking
Beveiligingsbeheer
Budgettering/prognoses
Cashbeheer
Consolidering/rollup
Conversies bijhouden
Customer journey mapping
Dashboard
Dashboards maken
Data warehouse software
Dataconnectors
ETL
ETL – extraheren / overdragen / laden
Enkelvoudige paginaweergave
Functies en berekeningen
Gegevens combineren
Gegevens importeren en exporteren
Gegevens opschonen
Gegevensbeheer
Gegevensbeveiliging
Gegevensdetectie
Gegevensextractie
Gegevensintegratie
Gegevenskwaliteitscontrole
Gegevensmigratie
Gegevenssynchronisatie
Gegevensvisualisatie
Gegevensvoorbereiding met zelfservice
Geplande en geautomatiseerde rapporten
Grootboek
In-database verwerking
Integratie met applicaties van derden
Integratiebeheer
Interactieve rapporten
KPI-controle
Koppelingendetectie
Meerdere gegevensbronnen
Metadatabeheer
Mobiele rapportage
Mobiele toegang
Multivariate analyse
No-code
Predictieve analyse
Prestatiebeheer
Prestatiemeetwaarden
Prognose
Publiceren en delen
Rapportage en analyse
Rapportage en statistieken
Realtime analyse
Realtime gegevens
Regressieanalyse
Samenwerkingstools
Self-service analyse
Slepen en neerzetten
Statistische analyse
Statistische simulatie
Strategische planning
Tijdreeksanalyse
Toegang en controle op afstand
Toegangsopties/machtigingen
Tools voor gegevensanalyse
Trendanalyse
Visueel workflowbeheer
Visuele analyse
Visuele detectie
Voortgang bijhouden
Waarschuwingen/Meldingen
Widgets
Zoeken/filteren
Cole G.
Director Of Strategic Partnerships & Key Accounts in VS
Geverifieerde LinkedIn-gebruiker
Kantoorbenodigdheden, 51-200 werknemers
Heeft de software gebruikt voor: 6-12 maanden
The things Domo can do are just astounding
Opmerkingen: We can see analytics we could never see before. We can understand our business in a way we never could before. We honestly don't know what we'd do without Domo at this point. It's fantastic.
Pluspunten:
We were originally looking for dashboard software. Something like Geckoboard, but we wanted something more advanced. We were using multiple tools, and wanted to collect data from them. We then found Domo. Within days we had integrated our CRM database, Website Analytics, Invoicing database, and Order Processing database. This let us take a look at EVERYTHING. And I mean everything. Things like: What's the average time between receiving a lead and the rep calling them the first time? What's the average time between a customer ordering, and reordering? How many calls have my reps made today? (Updated every 15 minutes!) What landing pages on my website are receiving the most looks? How are my google analytic campaigns translating into converted customers?
Minpunten:
It's pricey, but worth it. The biggest thing was the last update they had screwed up some of my reports, and we're still trying to figure out what happened.
Geverifieerde reviewer
Head of Finance & Business Intelligence in Duitsland
Geverifieerde LinkedIn-gebruiker
Vrije tijd, reizen en toerisme, 11-50 werknemers
Heeft de software gebruikt voor: 2+ jaar
Overwogen alternatieven:
Business Intelligence at the
Pluspunten:
Domo enables as to give a live 360 degree view on our business and makes data accessible and visible to everyone in the company. It's not just about visualization of KPIs and other data. You can take the data and turn it into actionable steps. Furthermore, the existing integrations that are available makes it easy to have all our data available in Domo and combine them. You can still see the start-up mentality and the new features and the speed that they deliver new features and product improvements is amazing. For us Domo is so much more than just about data - we have it part of our product development process and have a lot of operational processes built on data transformations that we built in Domo.
Minpunten:
DOMO is very costly compared to other BI tools, especially when you want to have separate user accounts for each user and do not share accounts among users. Other than that Domo worked already most of the cons that I had in the beginning.
Geverifieerde reviewer
Project Leader in VS
Geverifieerde LinkedIn-gebruiker
Managementconsulting, 11-50 werknemers
Heeft de software gebruikt voor: 6-12 maanden
There are MUCH better options
Opmerkingen: I have personal experience with several of Domo's competitors as an analytics consultant. None of the Storage/ETL/BI use cases I can think of would I put domo in my top 3 options. I have found it to be subpar in data warehousing, query editing, and data visualization which from what I can tell is the majority of its functionalities.
Pluspunten:
This product provides a web-based hub for your data and visuals that centralizes where your team focuses to interact with their data. The ETL tools provide an easy to use low/no code interface to build simple queries.
Minpunten:
Where Domo has removed complication (I assume to ease the use) they have dramatically limited this software capabilities in comparison to competitors. limitations include: - No ability to build visuals based on multiple tables - No ability to build filtering capabilities across tables - No ability to build relational models with existing tables - All "scripting" capabilities are glitchy and limited in their capabilities - Poor/nonexistent version control options - Compute resources are not brokered well and during high traffic times we can have dataflows run for up to 2 hours My worst experience with domo was with their customer service/integration team. One of their prebuilt integrations to a popular Web App, which domo is responsible for maintaining and servicing, has never functioned properly with our domo instance. The support case has been open for nearly a month and has just been escalated to someone that appears to know how to read the code I have been sending them to trouble shoot THEIR integration. They have promised resolution timelines twice and are now 2 weeks behind their initial promise.
Theresa M.
Business Analytics Manager in VS
Detailhandel, 1.001-5.000 werknemers
Heeft de software gebruikt voor: 2+ jaar
Overwogen alternatieven:
Most user friendly visualization software on the market
Opmerkingen: Domo has provided us the ability to integrate data from multiple systems and business units allowing us make more informed decisions. Our client rep is very responsive and always available to help. The Dojo community forum, user groups and annual Domopalooza are all great resources that allow customers to network and share ideas.
Pluspunten:
This software is extremely flexible and user friendly. Our users can access data from their phones or anywhere with an internet connection. Users can easily navigate charts and tables. Visualizations are easy to create with drag and drop function. Data from multiple data sources can be easily combined. Built in connectors allow for easy connections to major data sources.
Minpunten:
The standard contract is reasonable but many features and apps are an expensive add-on. Any customization or support not related to performance of standard features is not included with contract.
Victor B.
Head of Insights in VK
Public relations en communicatie, 11-50 werknemers
Heeft de software gebruikt voor: 6-12 maanden
Bron: SoftwareAdvice
Overwogen alternatieven:
a good product with the worst customer support
Opmerkingen: Good product with lots of promise let down by the worse customer support I've ever experienced.
Pluspunten:
Once you get your head around it, the interface is powerful and intuitive although the learning curve is steep. Good visualisations.
Minpunten:
Domo could not care less about their customers. If you engage with them you will get a hard sell that promises you the world, including a good few blatant lies, but as soon as you sign that contract they wash their hands of you. Most of the connectors that we tried to work with were barely demos - totally unfit for purpose - so unless you have a team of SQL coders to build everything by hand, or are prepared to pay Domo's extortionate professional services fees (which you'll need to book weeks in advance), you should avoid this product as they won't help you.