Wat is New Relic?
Cloudgebaseerde toepassing voor prestatiebeheer waarmee bedrijven de software-ontwikkelomgeving kunnen analyseren en visualiseren.
Wie gebruikt New Relic?
Oplossing voor website-controle waarmee kleine tot grote bedrijven inzicht krijgen in de toepassingprestaties, klantervaringen, zakelijk succes en meer.
Waar kan New Relic worden geïmplementeerd?
Cloudgebaseerd
On-premise
---
Over de leverancier
New Relic
Opgericht in 2008
Ondersteuning voor New Relic
Telefonische ondersteuning
24/7 (contact met medewerker)
prijzen van New Relic
Beginprijs:
Niet door leverancier verstrekt
Ja, heeft een gratis proefversie
Ja, heeft een gratis versie
New Relic heeft een gratis versie en biedt een gratis proefperiode.
vraag een gratis proefversie aan
Over de leverancier
New Relic
Opgericht in 2008
Ondersteuning voor New Relic
Telefonische ondersteuning
24/7 (contact met medewerker)
Video's en afbeeldingen van New Relic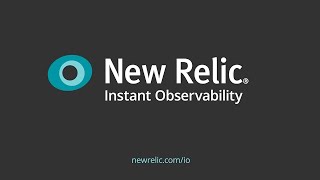 Functies van New Relic
API
Applicatiebeheer
Bandbreedtecontrole
Baselinemanager
Bewaking
Dashboard
Diagnostische hulpmiddelen
Doorlopende integratie
Doorlopende ontwikkeling
Gegevensvisualisatie
Geïntegreerde ontwikkelomgeving
Grafische gebruikersinterface
Hoofdoorzaakanalyse
Prestatieanalyse
Prestatiebeheer
Prestatiemeetwaarden
Realtime controle
Resourcebeheer
Samenwerkingstools
Testen van beschikbaarheid
Uptimerapportage
Verzameling logboeken
Voor websites
Waarschuwingen/Meldingen
Zoeken/filteren
Alternatieven voor New Relic
Jonathan
Designer in VS
Geverifieerde LinkedIn-gebruiker
Design en ontwerp, Zelfstandig ondernemer
Heeft de software gebruikt voor: 1-5 maanden
New Relic Offers Simple-to-Set-Up Server Monitoring
Opmerkingen: New Relic is a great product/service that is extremely powerful and easy to use. They even have iOS/Android apps to stay up-to-date on server stats while away from your desk.
Pluspunten:
I love how easy it was to get the New Relic agent installed on my Digital Ocean server. Within minutes it was piping in data to their dashboard.
Minpunten:
Making sense of the mountain of data is challenging. It takes time and effort to figure out what all the data means and how it can be useful to your organization. It is well worth the effort though.
Overwogen alternatieven: Papertrail
Redenen om over te stappen op New Relic: New Relic is the most robust and powerful solution and it was incredibly easy to get up and running with.
Leon
Managing Director in Nederland
Computersoftware, 2-10 werknemers
Heeft de software gebruikt voor: 2+ jaar
Great tool for tracking the performance and health of our platform
Opmerkingen: I am using the web interface and the app multiple times a day to quickly see how the application is performing. The notifications in case of disruptions are convenient and very helpful.
Pluspunten:
It's clean and simple to setup and gives a great dashboard which helps get a quick overview of the performance of our SaaS application.
Minpunten:
When using multiple modules on a bigger infrastructure it can get quite expensive. However we only use the basic version which gives us all the info we need.
Daniel
Technical Lead in VK
Geverifieerde LinkedIn-gebruiker
Verzekeringen, 11-50 werknemers
Heeft de software gebruikt voor: 6-12 maanden
A Great Observability platform
Pluspunten:
We set up New Relic as we needed a observability platform that we could use to Troubleshoot infrastructure, view logs and use the synthetics to monitor our website's performance and availability.after going through a POC trial of using the tool we were very happy with the results and decided to do a 2 year deal with New Relic as it will help with our introduction and roll out of microservices.
Minpunten:
Some of the UI could be improved compared to the competitors to display information. Also the synthetics editors on other sites are slightly better with the ability to record what you want the synthetic to do rather than writing all the code yourself.
Overwogen alternatieven: Datadog en Dynatrace
Redenen om over te stappen op New Relic: Other companies we work with also use New Relic and we found the customer service to be very helpful
Dylan
Founder, Engineer in VS
Geverifieerde LinkedIn-gebruiker
Internet, 10.000+ werknemers
Heeft de software gebruikt voor: 2+ jaar
Worse each year
Opmerkingen: I've used New Relic for 6+ years across 3 different companies including my own. Overall they seem to be going downhill each year, sadly along with many tech companies now. Seem to be entrenched in their industry, trying to hound customers for more money each year, but simultaneously providing less value and no innovation. Meanwhile, many other companies provide many of their features with higher quality and for free. I've recently switched some things to AWS and other services because they are cheaper and more reliable.
Pluspunten:
Has monitoring specific to the programming languages and database servers that we use
Minpunten:
Cost is extremely high compared to the value of the service being provided. Many of the features can be found on other platforms for free or cheap. The designers and developers are clearly bad or mediocre. Entire platform is wrought with bugs and decisions about UI and configuration that make no sense and do not actually help the users of the product. They have done multiple revamps of the UI, which I am actually totally fine with in general because I am happy to learn new things, but they simply have not been improvements. Just a reshuffling, often with added work required from me for no benefit, plus features that no longer work. Even lowest tier email support apparently requires paying more than $2000 per year. I was legitimately astounded when I discovered this. I already pay through the nose for this software, and when I tried to file a support request they informed me I had to post in the community. Really??? $2000 per year isn't enough to respond to one measly email support request? I give email support for free for all of my customers, even ones who don't pay, because I legitimately want to make my products as good as possible.
Abdullah Al
CEO in Bangladesh
Geverifieerde LinkedIn-gebruiker
Informatietechnologie en -diensten, 11-50 werknemers
Heeft de software gebruikt voor: 1+ jaar
Perfect Tool for Application Performance Monitoring
Opmerkingen: Overall, New Relic has been a great addition to our business. By keeping a closer look on our apps and infrastructure, it helps us avoid downtime and keep customers happy. Also, there are some in-depth analytics and reports that help us give attention to the areas for improvement.
Pluspunten:
What I love most about New Relic is its ability to keep eye on our apps, servers, and tech infrastructure in real-time. This gives us the power to squash issues and keep everything running smoothly with effortless integrations.
Minpunten:
getting started with New Relic can be confusing. Sometimes the interface feels like overwhelmin, making it tough to find what we need.