Wat is Hippo CMMS?
Hippo CMMS is een krachtige, betaalbare en gebruiksvriendelijke webgebaseerde oplossing voor onderhoudsbeheer. Het flexibele platform en de krachtige CMMS-functies zijn geschikt voor verschillende behoeften van de sector, van productie tot gezondheidszorg, horeca tot onderwijs en meer. Hippo maakt complexe zaken eenvoudig met zijn grafische interface, onbeperkt aantal gebruikers en enthousiaste klantenondersteuningsteam. Met meer dan 15 jaar ervaring heeft Hippo bijgedragen aan het stroomlijnen van onderhoudsactiviteiten van meer dan 1200 organisaties.
Wie gebruikt Hippo CMMS?
Hippo biedt flexibele oplossingen voor onderhoudsbeheer voor verschillende sectoren, waaronder productie, gezondheidszorg, horeca, vastgoedbeheer, onderwijs, detailhandel, non-profit en meer.
Waar kan Hippo CMMS worden geïmplementeerd?
Cloud, SaaS, Web, Mac (desktop), Windows (desktop), Linux (desktop), Android (mobiel), iPhone (mobiel), iPad (mobiel)
Over de leverancier
iOFFICE
Gevestigd in Salt Lake City, VS
Opgericht in 2013
Telefonische ondersteuning
Chatten
Beschikbaar in deze landen
Australië, Canada, Mexico, Verenigd Koninkrijk, Verenigde Staten
Talen
Engels, Frans, Spaans
Over de leverancier
iOFFICE
Gevestigd in Salt Lake City, VS
Opgericht in 2013
Telefonische ondersteuning
Chatten
Beschikbaar in deze landen
Australië, Canada, Mexico, Verenigd Koninkrijk, Verenigde Staten
Talen
Engels, Frans, Spaans
Video's en afbeeldingen van Hippo CMMS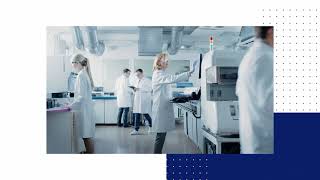 Vergelijk de kosten van Hippo CMMS met soortgelijke producten
Functies van Hippo CMMS
Activiteiten volgen
Apparatuur bijhouden
Apparatuurbeheer
Asset Lifecycle Management
Assets volgen
Audittrail
Beheer van technici
Beheer van vaste activa
Documentbeheer
Faciliteitsplanning
Facility Asset Management
Herinneringen
In- en uitchecken
Incidentenbeheer
Inkooporderbeheer
Inspectiebeheer
Integraties van derden
Inventarisatie
Leveranciersbeheer
Locatie bijhouden
Mobiele toegang
Onderhoudsbeheer
Onderhoudsplanning
Plannen
Preventief onderhoud
Rapportage en analyse
Rapportage en statistieken
Servicegeschiedenis
Streepjescodes/RFID
Voor mechanische apparatuur
Voorraadbeheer
Werkorderbeheer
Alternatieven voor Hippo CMMS
Marishia
Vendor Relations Analyst in VS
Geverifieerde LinkedIn-gebruiker
Ziekenhuis- en gezondheidszorgbranche, 501-1.000 werknemers
Heeft de software gebruikt voor: 2+ jaar
Good for keeping maintenance tasks organized
Opmerkingen: I work in a vendor relations position in A/P. This streamlines the companies maintenance records for all of the senior facilities and the data or invoices are in the system organized and in detail for each department from the actual maintenance request, to the facilitating, to payment of invoices from the vendor and it makes the payment process seamless.
Pluspunten:
Anyone can use it, and can be tailored to special requests.
Minpunten:
This software is extremely functional. I wouldn't change anything.
Reactie Hippo CMMS
3 jaar geleden
Thank you for your review, Marishia! I'm glad Hippo is helping you and your team not only to keep track of your maintenance tasks, but also to streamline records and invoices for the A/P department. It's always great to hear when different departments take advantage of Hippo tools and features. Please don't hesitate to contact us if you ever need any assistance. Warm regards, Fabio Carvalho Customer Success Adviser 866.956.2859 x 223 | [email protected]
Christopher
Director of Operations in VS
Horeca, 51-200 werknemers
Heeft de software gebruikt voor: 1+ jaar
Overwogen alternatieven:
A rich tool that's keeps getting better and better
Opmerkingen: We are using Hippo to track the work for our engineering teams across our two hotels. It's a great tool and getting better all the time.
Pluspunten:
Hippo is fairly easy to set up and use and it's simple enough to easily roll out to other users. The recurring / scheduled WOs are great for PM. The recently-released app makes Hippo even easier to use when mobile -- a key feature for my organization. The calendar view is important for our team. I like the database query tool, but wish you could duplicate queries. The customer service is excellent! -- second to none!
Minpunten:
The primary challenge for our organization using Hippo is finding WOs once open. It would be nice if there were a bucket/queue for NEW WOs awaiting assignment instead of having to search for them amidst all the other work orders. Search is getting better and easier with the app, but requires re-entering search criteria every time you click into a WO and back out. Also, it would be nice if there were a way to time-delay/park items ("snooze this for a week and the put it back in the queue to be assigned"). Lastly, I would love if there were a way to customize the WO field layout, remove fields, add custom fields and change whether ANY field is required or not (instead of the 4 that can be modified).
Reactie Hippo CMMS
vorig jaar
Thank you, Christoper, for the honest review! We will definitely take your suggestions into consideration for what we could improve on, we always love to hear feedback on how we could become an even better product. Cheers!
Wendie
Administrative Associate/Facility Manager in VS
Gezondheid, wellness en fitness, 201-500 werknemers
Heeft de software gebruikt voor: 1+ jaar
Maintenance On the Move!
Opmerkingen: Hippo has greatly assisted with communication and productivity in that all work orders are real time and technicians see the job immediately after being approved. All of our staff have link on our intranet to the Hippo log in screen where they are able to enter a work order. The work order allows for emailing the professional vendor if necessary, as well as communicate with the employee if more detail is needed to understand the work order. We have more control over what we purchase as it can be logged into inventory and we have a good idea now of wear and tear on our equipment and systems. Lots of individual customization is available to make the Hippo system work the way you need it to!
Pluspunten:
Our agency was looking for a building maintenance software that would track our work, tell us information about our equipment and systems, and help us manage our daily work. A team of employees that included a director, manager, and team members looked at approximately six different products and chose Hippo CMMS. We really liked that the software had the ability for us to scan in maps of our buildings and where equipment or a system were located. We were able to create a reporting environment for each of our buildings and could visually see where equipment went and work had been done. I think this was the feature that set Hippo apart from the others.
Minpunten:
I believe the modules we struggle with the most are the adding resources to a work order. The system has the ability to add another technician or "resource", but there is limited area to add what the original resource accomplished prior to assigning another resource. This can lead to some confusion when someone takes on the job after the original resource. Also adding inventory is time consuming. We plan to explore bar coding to inventory can be purchased and scanned into the module.
Thiago
Sustainability & Special Projects Assistant in Canada
Schoolleiding, 201-500 werknemers
Heeft de software gebruikt voor: 6-12 maanden
An execellent tool
Opmerkingen: Besides the cons, Hippo is an excellent maintenance tool. It is organized, simple and easy to use. I use Hippo every day, adding, editing and sometimes creating work orders. And I have an excellent experience with the support team. Sometimes we have in-depth discussions on how we can improve our expertise about Hippo and finding solutions to our requests.
Pluspunten:
The software is user-friendly. In a few clicks, you can find what you are looking for. Good in extracting reports. Hippo it is organized and store thing properly.
Minpunten:
You can't close more than one work order per time. Adding a piece of equipment, or adding a location should be more natural than add one by one. We can't have a hierarchy relationship between work orders. Hippo should allow us to create predecessors and successors dependencies. So, you can have a main project closed when its small pieces of work orders were settled first. Improve the way that hippo manages spare parts. Hippo should Create a separate space to register the spare parts instead of using per facility.
Reactie Hippo CMMS
3 jaar geleden
Hi Thiago, As you know, we appreciate the feedback (both pros and cons) so that we can improve. We are constantly trying to make Hippo better, and adding new features. One thing I would suggest would be to customize a work category. For example, create a "Projects" category. This will allow you to keep associated tickets together. It also allows you to search for work orders and run reports in that category much easier and faster. I know you are in touch with our support team often, and please continue to reach out to us. Have a great day and enjoy the rest of our summer! Mel Motoch
Steven
Maintenance Assistant in VS
Medische praktijk, 201-500 werknemers
Heeft de software gebruikt voor: 2+ jaar
Ease of use and everything being under one roof.
Opmerkingen: A positive one with relatively few bumps. Technical support is amazing.
Pluspunten:
Ease of use, scheduling, communication, reports, and especially technical support.
Minpunten:
Initial set up of putting all the association's information into the software.