Wat is MyCase?
MyCase is een complete oplossing voor casusbeheer voor je advocatenkantoor dat de tools biedt die je nodig hebt om de organisatie te verbeteren, de efficiëntie te vergroten en je bedrijfsactiviteiten te schalen. Met MyCase zijn al je belangrijke casusdetails - documenten, contacten, agenda's, e-mails, taken, facturen - beschikbaar op één georganiseerde locatie. Probeer een gratis proefversie (geen creditcard vereist) op de website.
Wie gebruikt MyCase?
Kleine advocatenkantoren die op zoek zijn naar gebruiksvriendelijke software voor praktijkbeheer om casusgegevens, documenten, contacten, urenregistratie, boekhouding en facturering op één plek te beheren.
Waar kan MyCase worden geïmplementeerd?
Cloud, SaaS, Web, Mac (desktop), Windows (desktop), Chromebook (desktop), Android (mobiel), iPhone (mobiel), iPad (mobiel)
Over de leverancier
MyCase
Gevestigd in San Diego, VS
Telefonische ondersteuning
Chatten
Beschikbaar in deze landen
Verenigde Staten
prijzen van MyCase
Beginprijs:
US$ 39,00/maand
Ja, heeft een gratis proefversie
Geen gratis versie
MyCase heeft geen gratis versie maar biedt wel een gratis proefperiode. MyCase heeft een betaalde versie vanaf US$ 39,00/maand.
Over de leverancier
MyCase
Gevestigd in San Diego, VS
Telefonische ondersteuning
Chatten
Beschikbaar in deze landen
Verenigde Staten
Video's en afbeeldingen van MyCase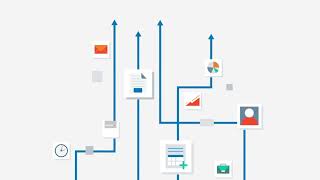 Vergelijk de kosten van MyCase met soortgelijke producten
Functies van MyCase
Aanpasbare rapporten
Activiteiten volgen
Activiteitendashboard
Administratie
Archiveren en retentie
Automatische tijdregistratie
Automatisering van formulieren
Bankroetbeheer
Beheer van juridische zaken
Berekening en validatie van heffingen
Bestanden delen
Beveiligde gegevensopslag
Bibliotheek met juridische formulieren
CRM
Casusbeheer
Casusnotities
Compliancebeheer
Contactenbeheer
Contactendatabase
Contract- en licentiebeheer
Documentbeheer
Documenten capture
Documenten genereren
Documenten opslaan
Documentenclassificatie
E-mailbeheer
Factureerbare en niet-factureerbare uren
Factureren
Factuurbeheer
Gegevens importeren en exporteren
Herinneringen
Integratie in de administratie
Integraties van derden
Kalenderbeheer
Kalendersynchronisatie
Klantenbeheer
Klantenportal
Mobiele app
Onkosten bijhouden
Online tijdregistratie
Personeelskalender
Planning op basis van rechtbankregels
Projecten bijhouden
Rapportage en analyse
Rapportage en statistieken
Roosterbeheer
Samenwerkingstools
Status bijhouden
Taakbeheer
Tijd bijhouden
Tijd en onkosten bijhouden
Toegangsopties/machtigingen
Versiebheer
Vertrouwensadministratie
Voor advocaten
Voor familierecht
Voor juridische deskundigen
Waarschuwingen/Meldingen
Workflowbeheer
Zoeken in gehele tekst
Alternatieven voor MyCase
M. wayne T.
Co-Owner, Attorney in VS
Geverifieerde LinkedIn-gebruiker
Rechtspraktijk, 2-10 werknemers
Heeft de software gebruikt voor: 2+ jaar
Easy and Efficient Case Management
Opmerkingen: I began using MyCase when it was relatively young. As a result it has been easy to master each new feature as it has been introduced. Tech support is responsive and helpful when needed. MyCase continues to add features based on input and suggestions from users and there seems to be a focus on staying current and relevant to demands of law office management.
Pluspunten:
From the beginning, it was easy to use, and as it has evolved, it remains user friendly. It eliminates the need for a paper file. One of the best features is that clients have access to their case, documents, calendar, billing and to their attorney. The messaging function eliminates voice messages and most phone calls. Clients can leave questions at any time of day or night and will have a documented answer without telephone tag. Overall case management is significantly more efficient than paper files.
Minpunten:
The creation of Automated documents has been disappointing. The feature exists but is not as user friendly as the rest of the software. The recent integration with Dropbox is confusing as well but I suppose that may be my lack of familiarity with how it functions.
Reactie MyCase
4 jaar geleden
Thank you for your review. We are always grateful for customers like you that have been with us since the beginning, and who help us continue to improve and grow. We are sorry to hear that you have been having difficulties with the recent document and Dropbox updates, and a member of our product team has reached out to hear your feedback in more detail. We look forward to many more years of partnership and continuing to improve your experience!
Willem galen G.
Attorney- Law Firm Owner in VS
Rechtspraktijk, 2-10 werknemers
Heeft de software gebruikt voor: 2+ jaar
Overwogen alternatieven:
It's easy to use and you can start simply and add features
Opmerkingen: I have practiced for a long time. When I began I worked for a big firm that valued tracking billing time above all else. This was a good experience. When I started my firm I was always good at keeping track of time. Mycase makes it easier. A lawyer rarely bills all their time. But tracking every minute should be the goal. Integration of docu-sign and ability to keep all data about a case within the software makes for more efficient practice.
Pluspunten:
The time recording, case/contact data storage, docusign, billing features are what I started using. I used abacus before cloud based practice mgt software was available. I have used Clio. Mycase is more intuitive than other practice mgt software programs with which I have experience. It is easier to use. I was slow to use some of the better features like templates. I realized that I could distinguish my firm by completing tasks quicker than average for the industry. Using electronic data forms allows us to obtain relevant data from customer and swiftly prepare the pleadings necessary to initiate case or respond to case and to prepare pleadings for requesting temporary relief orders from the court. We are continuing to explore the use of templates. Our goal is to have the petition or response, the declaration regarding minors, the income and expense declaration, the request for orders all template based. Having calendar synced is good. Having email synced is great. Ensures all time is considered for billing.
Minpunten:
Slightly more detail on creation of templates from judicial council forms would be helpful. I imagine CA is a big market. CA has court approved forms for civil litigation and family law. Family law is the most form driven area of CA state litigation. Why not pre-load Petition FL-100, Summons FL-110, Response FL-120, Declaration re Minors FL-105, Income and Expense Declaration FL-150, Request for Orders FL-300, Responsive Decl Request for Orders FL-320, Asset and Debt Declarations FL-142 and FL-160 into mycase? If you do you will have a marketing tool for family law attorneys.
Erin B.
Office Manager in VS
Rechtspraktijk, 11-50 werknemers
Heeft de software gebruikt voor: 2+ jaar
Okay for a very small firm
Pluspunten:
The client portal feature of the software is great. (Although we got a lot of complaints about the app.)
Minpunten:
The company rolls out updates CONSTANTLY and they don't seem to beta test any of them first! There are constantly issues. I can't even pull accurate reports, I informed the company of the issue over a year ago and they still haven't corrected it, so I can't pull accurate income or billable reports. They seem more interested in releasing "the next big thing" rather than focusing on basics and standard functionality, which is disappointing. Such as the calendar- it seems standard to be able to drag an event to a new time frame, have alerts, etc, but features on basics like that are missing. We tried to work with the developers and made the software work as long as possible, but in the end we made the decision to switch.
Reactie MyCase
2 jaar geleden
Hi Erin, thank you for your honest review. We are sorry to hear about your experience, it is one of our primary goals at MyCase to add high-value features based on feedback from customerrs like you. A member of our product team has reached out to hear more about your firm's needs so that we can better partner with you moving forward. We hope to continue our partnership and greatly appreciate your feedback.
Cassie B.
Attorney (Managing Member) in VS
Juridische dienstverlening, 2-10 werknemers
Heeft de software gebruikt voor: 2+ jaar
Great product
5
2 maanden geleden
Nieuw
Opmerkingen: Great! Love it. Do and will continue to highly recommend it.
Pluspunten:
I love the ability to modify types of cases and fit the program to our ever-changing needs. I don't believe there is any other case management system with this level of flexibility. I also like that MyCase is a one stop shop. All our time entries, billing, documents and calendars are in one place.
Minpunten:
I wish editing documents was a bit simpler. Editing in the program is cumbersome and if you download then edit, you have to re-load the document. I don't know if the technology exists to make this any better at this point, and it has certainly improved since we began using MyCase.
Juridische dienstverlening, 2-10 werknemers
Heeft de software gebruikt voor: 2+ jaar
Essential Tool for a Law Firm
5
2 maanden geleden
Nieuw
Pluspunten:
Client invoicing and time tracking make this product stand out.
Minpunten:
The program does everything we need it to do. I cannot think of anything to change.