Wat is CLIPitc?
CLIPitc omvat taakkosten, planning, routering, offertes, facturering en een mobiele app. Dat betekent dat je veel minder tijd kwijt bent met door papierwerk heen te waden en meer tijd kunt doorbrengen met datgene wat je echt wilt doen. Dit platform is al meer dan 30 jaar actief in de branche en heeft een eigen gazonverzorgingsbedrijf opgericht om de software te kunnen testen. Dit platform kan jou helpen succesvoller te worden. Dankzij de naadloze integratie met QuickBooks en Google Maps kun je jouw tools beter dan ooit benutten. Dit platform heeft een gratis proefperiode van 30 dagen zonder risico.
Wie gebruikt CLIPitc?
CLIPitc is bedoeld voor dienstverlenende bedrijven van elke omvang die een betere organisatie, minder verspilde tijd en meer winst willen bereiken.
Waar kan CLIPitc worden geïmplementeerd?
Cloud, SaaS, Web, Android (mobiel), iPhone (mobiel), iPad (mobiel)
Over de leverancier
CLIP Software
Gevestigd in Readyville, VS
Opgericht in 1983
Telefonische ondersteuning
Chatten
Beschikbaar in deze landen
Verenigde Staten
Over de leverancier
CLIP Software
Gevestigd in Readyville, VS
Opgericht in 1983
Telefonische ondersteuning
Chatten
Beschikbaar in deze landen
Verenigde Staten
Video's en afbeeldingen van CLIPitc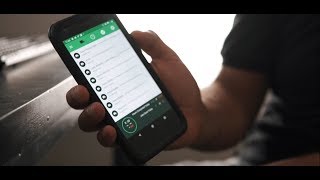 Vergelijk de kosten van CLIPitc met soortgelijke producten
Functies van CLIPitc
Afspraakplanning
Contract- en licentiebeheer
Factureren
Klantenbeheer
Klantendatabase
Mobiele toegang
Offertes
Payrollbeheer
Plannen
Routering
Alternatieven voor CLIPitc
Todd H.
Manager in VS
Geverifieerde LinkedIn-gebruiker
Facilitaire diensten, 2-10 werknemers
Heeft de software gebruikt voor: 2+ jaar
Clip ITC from a practical point of view
Opmerkingen: It is the only thing I have found that meets my core need, there are some others that claim to have it but I have not been able to verify it before committing to it. ClipITC has a free trial so you know what you are buying upfront. Support has improved over the desktop version because they are available on-line with ClipITC. I wish some of the additional features were a little more robust but the core function of the product is rock soild. That is why I want those other features to develop more since I depend on the scheduling software so much.
Pluspunten:
Clipitc is one of the few programs that has granular scheduling to this level. Most service software is designed for appliance repair dispatch and perhaps minimal reoccurring scheduling ability. This program has incredible flexibility in setting up schedules that are needed in the lawn and landscape industry.
Minpunten:
It has a lot of add-on features that whet your appetite but is not fully functional. I believe they will develop it and or fix it. The desktop version has been developed over decades and built on a very old data base. I believe rather than fix this, Sensible Software decides Cloud-based development was the future. As a result, they are slowly but surely recreating the software on this new platform. This was the right call but some of the reports, estimating and such are not complete or as robust. It will get there. The benefit of the cloud-based is you do get all the enhancements when they happen versus a desk top application.
Reactie CLIP Software
3 jaar geleden
Thanks for the review Todd!
David W.
Owner in VS
Geverifieerde LinkedIn-gebruiker
Bouw, 2-10 werknemers
Heeft de software gebruikt voor: 1+ jaar
Great Product!
Opmerkingen: Clip has been great. As a small company I was concerned with the expense, but it more than pays for itself with the time saved in the office. On top of that it allows for easier expansion in other areas of my business. Support has been great to help us learn and implement the software.
Pluspunten:
Clip took my billing from 3-4 days of work to 3 hours, with some daily work done by others who usually did paperwork, but now enter it in clip. The support is great, they always work quickly to answer questions or resolve issues. The staff is very personable also. They are able to revert back to previous data. (I needed this once when I messed up) Now our data is in place in real time instead of waiting for the paperwork to come in!
Minpunten:
There are a few "wish list" items that I would like to see, but no major issues with the product. One thing I would like expanded is the web portal and adding functionality for my company to upload its own files for customers to see. Oh yeah, if they could fix the repeating special characters when linking to QB, but not a big problem
Reactie CLIP Software
3 jaar geleden
Thanks for the review David!
Steven B.
General Manager in VS
Wetshandhaving, 11-50 werknemers
Heeft de software gebruikt voor: 2+ jaar
CLipITC is really buggy
Opmerkingen: We are a medium sized lanscape company with a pool service division. Sales are just over $2million a year, so we are i assume a medium sized business. We used clip desktop and it was fine, quirky, but fine. Switching to cloud based ITC has been a real headache. The routing is utterly useless above 22 jobs per day. we have small properties so we service about 30 per day and have to manually route every time, if we are rained out or for any reason cant complete a route, you have to manually reroute every time. The reporting is not very good. it records times on jobs for service (crews use tablets and the mobile app), but it falls short in that it will not calculate any averages, and there is no way to update budget hours from actual past times. When the crew gets their work list only the customers name shows up, no address. they have to open the job to get the address. this is not good with a new driver, or if a crew has to fill in or cover another crews route. There is no way to assign individual billing rated to pattern program jobs, We charge different rates for pruning, mulching, chemical application, irrigation startups and shutoffs, etc. When we set up a pattern program (pattern program is any recurring job done for many customers), there is no where to set up pricing. so after setting up a program (weed control for example) we have to go back into all several hundred customers and open every round and set price on every one... this is a few thousand entries when it should only be one. The make updated and all of a sudden options are no longer available, things no longer work, the way different areas of the program interact change. there is never any notification of this, you just find out when trying to use it and the way you used to do something no longer works. What makes it worse is sometimes it affects the way it exports to quick books. we almost lost in billing one month because it changed the way it exports and required us to go in and change the rounds setup. we didn't find out until the end of the month when statements were supposed to go out,the office manager had to pull an all nighter to fix it and get billing out on time. there is no longer any way to apply or compare employees time to time on jobs. You could do that in desktop clip, and it was extremely useful to find missing punches, times, etc, and saved us from missing tens of thousands a year in missed billing.
Feels like it is in beta
Pluspunten:
The potential for a great program is there.
Minpunten:
It is quirky and constant buggy issues. The need more thorough testing and input from contractors.
Joseph L.
President in VS
Geverifieerde LinkedIn-gebruiker
Chemicaliën, Zelfstandig ondernemer
Heeft de software gebruikt voor: 2+ jaar
Easy Quick Functionality
Opmerkingen: It solves any routing issues you have by linking to google. It just makes its simple. Were excited to be part of the clip family and look forward to growing with them.
Pluspunten:
Clip Software was just easy to set up and with the added benefits of tutorials to walk you through it getting everything set up was simple. The reports you can run are amazing. They really help you make easy business decisions. There customer service is just as amazing. Over all great software to run a big or small lawn and landscaping company. Highly recommended.
Minpunten:
To be honest there is nothing I don't like about this software. It truly does everything we need it to do for our company.
Reactie CLIP Software
3 jaar geleden
Thanks for the review Joseph!
Teri V.
Customer Service & Marketing Manager in VS
Milieudiensten, 11-50 werknemers
Heeft de software gebruikt voor: 2+ jaar
battle creek landscape service
Opmerkingen: They are a very friendly group of people with can do attitudes.
Pluspunten:
That it is quick books compatible, has CRM capabilities, and has everything we need to run our company correctly. In fact, I believe we underutilize this program.
Minpunten:
I still am not mapped to the routing for printing and organizing route sheets. I am a bit nervous of the upgrade from xe to itx - Desktop Windows compatible? how many jobs per day can we route? can several person(s) be in the same customer file as once? (all just questions for itc)