Wat is Sirvoy?
Sirvoy biedt een reeks tools voor vastgoedbeheer, waaronder een vastgoedbeheersysteem, boekingsengine en geïntegreerde kanaalbeheerder. Het krachtige, functierijke systeem is ongelooflijk gebruiksvriendelijk en biedt hoteliers de flexibiliteit om de software aan te passen aan de behoeften van hun accommodatie. De eenvoud van Sirvoy betekent dat de installatie moeiteloos is en dat de klantenservice 24/7 beschikbaar is voor voortdurende training en ondersteuning.
Wie gebruikt Sirvoy?
Sirvoy is een zeer aanpasbaar vastgoedbeheersysteem en kanaalbeheerder ontworpen voor aanbieders van allerlei accommodaties. Gebruiksvriendelijke en functierijke software met een verrassend interessant prijskaartje.
Waar kan Sirvoy worden geïmplementeerd?
Cloud, SaaS, Web, Android (mobiel), iPhone (mobiel), iPad (mobiel)
Over de leverancier
Sirvoy
Gevestigd in Dublin 4, Ierland
Opgericht in 2008
Telefonische ondersteuning
24/7 (contact met medewerker)
Chatten
Over de leverancier
Sirvoy
Gevestigd in Dublin 4, Ierland
Opgericht in 2008
Telefonische ondersteuning
24/7 (contact met medewerker)
Chatten
Video's en afbeeldingen van Sirvoy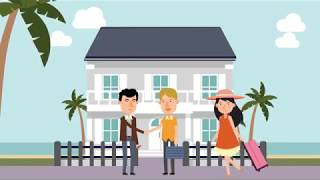 Vergelijk de kosten van Sirvoy met soortgelijke producten
Functies van Sirvoy
Beheer van gastervaringen
Betalingen verwerken
CRM
Dynamische prijzen
Factureren
Frontdeskbeheer
GDS/OTA-integratie
Huishoudbeheer
Kanaalanalytics
Onderhoudsbeheer
Online reserveren
Personeelsbeheer
Promotiebeheer
Rapportage en statistieken
Reserveringenbeheer
Ruimte-inventaris
Synchronisatie van meerdere kanalen
Tariefbeheer
Verkooppunt
Alternatieven voor Sirvoy
Roy N.
Small Business Owner in Belize
Geverifieerde LinkedIn-gebruiker
Horeca, 2-10 werknemers
Heeft de software gebruikt voor: 2+ jaar
Overwogen alternatieven:
best customer service ever.
Opmerkingen: Sirvoy is integral to my business. I could not run my hostel without them.
And, as I mentioned above, their customer support is second to none. They have resolved every issue I've had quickly, with the utmost kindness and professionalism.
Pluspunten:
easy to use, intuitive. And when I have a problem or a question, the customer service is the best I've ever had.
Minpunten:
I really can't think of anything that I have an issue with.
Reactie Sirvoy
6 maanden geleden
Hi Roy. All feedback is valuable to us at Sirvoy, but we do love to hear happy, satisfied comments such as yours; thanks for taking the time to let us know how well you're getting on. Delighted to hear it! Regards, Adele
Shaffin S.
Co-Owner in Canada
Horeca, 2-10 werknemers
Heeft de software gebruikt voor: 1-5 maanden
Amazingly Intuitive, Consistently Impressive
Opmerkingen: See Pros, above.
Pluspunten:
Only an Airbus offers a shorter, and smoother, takeoff. Lest anyone think that Sirvoy's 14-day trial is too short, let me say that it may be too long. Within two days of starting our trial, we found ourselves customizing and scaling rapidly. Screen after screen, the UX and functionality proved intuitive, the result of unfailingly clean and responsive design (which can never be taken for granted). Restrictions and overrides work flawlessly. By day 10 of the trial, we paid up for the entire year, and have not looked back yet.
Minpunten:
Our wishlist can cannot detract from Sirvoy's great value for the price. Easy improvements are to be had with regard to being able to color-code/tag/identify guests by market segments (and therefore the useful market reports that would result). Another quick fix: the perplexing placement of "Coupon Code" on the online booking page, *below* the calendar, when only a code unlocks restricted dates. See our point? Similarly, not every "Code" is a "Coupon [i.e., implying Discount] Code", so how about shortening to this box to just "Code" or, equally neutral and possibly more suitable, "Booking Code".
Reactie Sirvoy
2 maanden geleden
Hi Shaffin, "only an Airbus offers a shorter, and smoother, takeoff" should definitely be our new marketing slogan; love it!! Delighted that you're finding the system so customizable and easy to scale. I note your points on the colour codes and coupon codes and will pass that along for our Dev to look into. We always try to incorporate great feedback once it's useful for all our clients, so thanks for taking the time to let us know how we can improve. Kind regards, Adele
Dennis C.
Managing Director in Antigua en Barbuda
Heeft de software gebruikt voor: 2+ jaar
Used it for several years
Pluspunten:
Not much. its a klutzy design. It works mostly but is not easy to understand and frequently presents potential guests with wrong data. See below on ease of use.
Minpunten:
It looks awful. There is absolutely not one help screen within the product. The terminology is confusing. There are contradictory and confusing sections particularly on setting prices, establishing room prices etc. No facility for multi function rooms - e.g. is stand alone but also part of a suite. Beware because once locked in it is hard to change to another system. although we will do that at some point. There is no help screen anywhere within the system - nothing, nada. There is no support link within the system- the one that appears on one page results in "page not found". Our one attempt to call their hotline resulted in some serious attitude from them and no help at a ll. You had better be pretty smart and computer savvy if you want to use this and be prepared to spend a lot of hours trying to figure it out and make it work.
Reactie Sirvoy
4 jaar geleden
Hi Dennis, thanks for your review. See my responses below. - It is difficult for me to answer your first comment that Sirvoy 'frequently presents potential guests with wrong data'. Please send an email to [email protected] if you wish to detail further. - In each one of Sirvoy's setting pages you will see a '?' box to the right. This is an information box designed to present clear instructions on how to proceed. - Thanks for your feedback on the multi function rooms, we are currently working to deliver this feature. - You mention that you are 'locked in', however Sirvoy is a pay-as-you-go-system that allows our clients to leave any time they wish. - If you click on the user icon on the top right of every page it will give you an option to contact support. - I looked into your account and it appears you have contacted our support over 20 times. Your staff members have a left positive rating for the help received. I hope this clarifies some of the issues. Thanks, Adele
Stephen O.
owner/operator in VS
Horeca, 2-10 werknemers
Heeft de software gebruikt voor: 2+ jaar
Excellent product
Opmerkingen: excellent
Pluspunten:
ease interface customizable amazing customer service
Minpunten:
the invoicing etc... is a little awkward - for our situation
Reactie Sirvoy
2 maanden geleden
Hi Stephen, great that you are finding Sirvoy a good fit, and we really appreciate your feedback. Regards, Adele
Mark G.
Owner in Australië
Horeca, 2-10 werknemers
Heeft de software gebruikt voor: 2+ jaar
Overwogen alternatieven:
The PERFECT solution for any small to medium hotel operation with EXCELLENT customer support
Opmerkingen: We're a very small, seasonal ski lodge run by volunteer members and this solution makes it so easy for all of us and the prices are very reasonable, and we don't have to pay commissions.
Pluspunten:
Sirvoy is so easy to use and set up and it runs perfectly out of the box but there are also loads of customisable features that can help make the booking engine your own. I love the Trip Advisor integration (included on the basic plan which is great), and I love the custom booking rules that you can set up. The updated online booking form is clear and easy to use and the stripe payment integration makes taking payments a breeze. The pricing is generally fair and resonable and very competative with similar products. However, the thing I love the most, is the super responsive customer service. It's chat only, but they seem to be always online and I almost always get my (sometimes complex) queries resolved first time without having to wait in line. It's EXCELLENT SERVICE. Highly recommended.
Minpunten:
The jump in price from 10 rooms to 11 rooms is very steep, and there are some features I'd like to see included in the basic plan such as multi users (for security reasons this should be allowed), and it would be nice to be able to make bookings by clicking on the availability calendar. Also the room photo functionlity on the booking page is a little awkward but I'm really nit picking here.
Reactie Sirvoy
vorig jaar
Hi Mark, we LOVED reading this super review and are so happy Sirvoy is working out so well for you. And just as a side point, you can always call (+61 7 4410 9400 from Australia) or email ([email protected]) as well as chat,no matter your preferred method, we're here for you! Thanks so much for leaving us your feedback. Regards, Adele