Wat is Neon CRM?
NeonCRM is een cloudgebaseerd softwarepakket voor non-profitorganisaties dat tools biedt die zijn gebouwd ter ondersteuning van het goede werk dat non-profitorganisaties doen. Ongeacht de omvang of sector, deze CRM voor non-profitorganisaties helpt duizenden organisaties en verenigingen om donateurs te betrekken, lidmaatschappen te beheren, evenementen te plannen, vrijwilligers te volgen en nog veel meer.
Neon is gebouwd door en voor mensen die non-profitorganisaties runnen en kan gemakkelijk worden geïntegreerd in de favoriete tools van de sector waaronder: QuickBooks, Constant Contact, MailChimp en meer.
Wie gebruikt Neon CRM?
NeonCRM is gecreëerd met als doel een krachtige geïntegreerde oplossing voor fondsenwerving te zijn. NeonCRM werkt met non-profitorganisaties in alle soorten en maten, van kleine lokale gemeenschapsgroepen tot grote nationale organisaties.
Waar kan Neon CRM worden geïmplementeerd?
Cloud, SaaS, Web, Mac (desktop), Windows (desktop), Android (mobiel), iPhone (mobiel), iPad (mobiel)
Over de leverancier
Neon One
Gevestigd in Chicago, VS
Opgericht in 2000
Telefonische ondersteuning
Chatten
Beschikbaar in deze landen
Canada, Verenigde Staten
Over de leverancier
Neon One
Gevestigd in Chicago, VS
Opgericht in 2000
Telefonische ondersteuning
Chatten
Beschikbaar in deze landen
Canada, Verenigde Staten
Video's en afbeeldingen van Neon CRM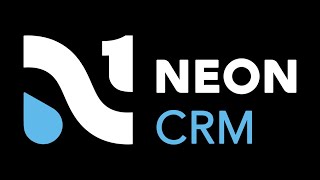 Vergelijk de kosten van Neon CRM met soortgelijke producten
Functies van Neon CRM
Aanwezigheid bijhouden
Alumnibeheer
Applicatiebeheer
Beheer van fondsenwerving
Beheer van kleine groepen
Beheer van ontvangstbewijzen
Betalingen verwerken
Bijdragen bijhouden
CRM
Campagnebeheer
Communicatie met leden
Contactenbeheer
Dashboard
Donatiebeheer
Donaties bijhouden
Donorenbeheer
E-mailmarketing
Evenementenbeheer
Integratie in de administratie
Integratie van sociale media
Ledendatabase
Ledenlijst
Ledenportal
Lidmaatschapsbeheer
Lidmaatschapverlenging
Online giften
Online kalender
Online registratie
Pandbeheer
Rapportage en analyse
Schuldenbeheer
Subsidiebeheer
Terugkerende giften
Typen leden
Voor non-profitorganisaties
Vrijwilligersbeheer
Waarschuwingen/Meldingen
Alternatieven voor Neon CRM
Heeft de software gebruikt voor: Niet verstrekt
Z2 System's NeonCRM - "Yes, it's right for you and your organization."
Opmerkingen: Almost 4 years ago, when I considered which contact/donor relations management software platforms I was going to use for the ministry, here are a few of the things I was looking for: 1. Expandability (Will the system grow with us as we need it to without paying for what we don't need?) 2. e-Commerce - Are the e-commerce functions user friendly? Are they secure? Does it have integrated merchant service capabilities and can it seamlessly integrate with the database/account management capabilities? 3. Can I easily segregate, query, and manage contacts/donors? Can I track all of our touches with our contacts/donors and view them in one place/interface? 4. Do the front-end functionality components make it easy for our contacts/supporters/donors/etc. to communicate and do business with us? 5. Can we easily integrate our CRM communication/outreach/events/etc. into our existing website, social media, and vice versa? I was pumped when I got a "Yes" answer to all of the questions above from the team at Z2 Systems about the NeonCRM.
I have extensive experience with some of the larger CRM providers and their products. I can say that without a doubt, the NeonCRM system is as functional, robust, expandable, and overall as capable, right out of the box, as systems costing 10 to 20 times as much. Clients are not hit with additional charges for modules that should already be included in the overall package. With regards to customer service and the company's employees and management actually listening to the customer and making adjustments to the system in order to meet the needs of the customer, Z2 Systems blows everyone else away. Coupled with its available seamless and cost-effective merchant services account integration partners, NeonCRM is a great option for any size organization and budget.
Lauren S.
Director of advancement in VS
Schoolleiding, 51-200 werknemers
Heeft de software gebruikt voor: 2+ jaar
Overwogen alternatieven:
Great Donor Management Software
Opmerkingen: Overall we are very happy to NeonCRM. My one and only concern is the customer support and account management seems to be lacking a bit. I get emails often regarding "changes" to our account that in face do not affect us because we are currently on a contract with NEON. With staff overturn you never know who your account manager is (I have worked with 5 account managers in a matter of 2 years. The software is great and we will continue to use it as we find that it is very helpful for what we are doing.
Pluspunten:
Coming from Blackbuad and Raiser's Edge, it was really important to find a software that was user friendly and easy to learn. NeonCRM is that software. You don't need a ton of training to navigate around the system and find what you are looking for.
Minpunten:
Our hope was this software would be able to take the place of many of our others and put things in one place. Although it was able to do that for a majority we still hope to see an auction component to NeonCRM. This was one of the items that was discussed when we were looking at software and our rep mentioned Neon was working at an integration for this in the future and still waiting for it.
Reactie Neon One
vorig jaar
Hi Lauren! Thank you for your open and honest feedback. Regarding the auction component, we do have a certified integration with ClickBid. You can learn more about that integration here: https://neonone.com/partners/clickbid/.
Holly B.
Sponsorship Coordinator in VS
Burgerlijke en maatschappelijke organisatie
Heeft de software gebruikt voor: 6-12 maanden
Bron: SoftwareAdvice
Good program, but reporting is less intuitive than I'd like.
Pluspunten:
The software has a lot of really useful features, like email blasts and the reports are really customizable.
Minpunten:
The software isn't terribly intuitive, especially with reporting, and the training videos on YouTube are hours long. I also could not find the answers I needed in the help section when trying to customize reports. I learned more from the user forums than the actual help feature of the software.
Reactie NeonCRM
7 jaar geleden
Thanks so much for your review of NeonCRM, Holly! We are absolutely thrilled to be part of Happy Trails Farm Animal Sanctuary's mission in helping animals be rescued, rehabilitated, and/or adopted. We did want to take this opportunity to respond to your review personally and alongside Leigh's which is featured immediately below. :) In the age of simple apps on our phones and an increasing awareness of user-friendliness with complex technology, we are 1000% committed to making the user experience of NeonCRM as simple as possible for users of all strengths and experiences. As an "expert-user" database that does so many complicated things, we are constantly challenged with keeping things simple while also continuing to provide the deepest, most extensive CRM built specifically for nonprofits. We now have a dedicated, in-house team focused purely on this challenge and you will continue to see NeonCRM evolve with new feature releases and enhancements every month! We welcome your continued input within our community forum as we consider new and great feature suggestions to implement. We also appreciate your comments on the training videos as well. You and other clients were right: they were too long. And, in our continued efforts to improve every client's implementation of NeonCRM, we have just revamped our training curriculum and have updated all of our training videos on our YouTube channel. We have trimmed a lot, provided time-marking slides, provided agendas with companion guides, and more. The main difference is our trainings have taken a new, "task-based" approach now which we hope you will find useful, including with respect to your comments concerning Neon's deep reporting functionality. Please visit these training resources directly within your Neon system or here: https://z2.zendesk.com/entries/21682010-Training-Videos Lastly, we are overjoyed that you were able to find our community forums so useful! We truly love our Neon expert clients who take time to participate and share their wealth of knowledge in the forums. Sometimes it is more useful to get advice from peer-level organizations who might be using a particular facet of Neon the same way as your organization. We encourage you to continue using a combination of our training resources, guides, and community forums to make Neon work best in helping Happy Trails keep the animals neighing, mooing, clucking, gobbling, baaa'ing, maa'ing, and squealing in joy. Our staff is full of animal lovers and we have many-a-pets that have been rescued from shelters by our staff, along with NeonCRM serving many similar shelters and organizations that help all of our furry creatures in need. Thanks again! -Your NeonCRM Team
Management non-profit organisaties, 2-10 werknemers
Heeft de software gebruikt voor: 1-5 maanden
Overwogen alternatieven:
Learning curve - but worth it!
Opmerkingen: Our overall experience with Neon CRM has been positive. I am excited to use the software creatively to diversify our revenue, and grow our social impact. Neon CRM was the exact "next step" we needed.
Pluspunten:
I love the diverse capabilities of the NeonCRM software. We have been able to apply it in multiple areas to grow our small non-profit.
Minpunten:
The least favorite part of NeonCRM has been the learning curve and ease of use for a few of our employees. Most of our team is 20-40 years old, and are used to different work flows on other applications. Biggest areas of work flow issues are in the email feature and website form set up.
Reactie Neon One
2 maanden geleden
Thank you for the feedback, Amanda! We're glad to hear that Neon CRM's wide feature set have been working well for your org. We're really proud to be able to offer a lot of features in one software platform, but a big focus for our upcoming development projects is making Neon CRM easier to learn and use, especially for non-admin users who need clear learning paths and workflows.
Erin H.
Director of Strategic Engagement in VS
Luchtvaart(maatschappijen), 2-10 werknemers
Heeft de software gebruikt voor: 1+ jaar
Overwogen alternatieven:
Quite happy with Neon
Opmerkingen: I've had good support if and when I've needed it. The set up person was great. Like any platform, you learn it and get used to it and it's very helpful.
Pluspunten:
This software manages my contacts and communication just as I would expect it to. It's customizable for our needs, as well.
Minpunten:
There are two frustrating things. First, when I want to send a mass email, I've been told that images (flyers) don't send well and it's true. That is virtually the only thing we send out so that does not make me happy. In other words, we had to keep our Constant Contact account. Secondly, searching by city should be MUCH easier. I've been taught two ways to do it but it entails way too many steps.
Reactie Neon One
vorig jaar
Erin, we hear you! We know that email has been a pain point in the past, which is why we are uncovering some major updates on April 10, 2021. If you want to find out more about the updates to our email functionality, you can tune in to our webinar: https://neonone.com/resources/event/product-webinar-neon-crms-new-email-tools/