Wat is The Academy LMS?
Verbeter de prestaties van je team met maar liefst 75% jaar-op-jaar, met The Academy LMS van Growth Engineering. Het platform gebruikt de kracht van gamification, sociaal leren en gedragswetenschap om betrokkenheid van leerlingen te stimuleren en echte bedrijfsimpact te creëren.
Met deze leertechnologie-oplossingen hebben bedrijven zoals HP, BT, L'Oréal Travel Retail, Flight Centre en The Financial Times de strijd aangebonden met saai online leren en hebben ze een beter rendement ontvangen op hun trainingsinvesteringen.
Wie gebruikt The Academy LMS?
Iedereen die gelooft in het leuk en boeiend maken van leren. Dit platform ondersteunt kanalen, dealers, distributeurs, detailhandelssectoren, professionele sectoren en meer.
Waar kan The Academy LMS worden geïmplementeerd?
Cloud, SaaS, Web, Mac (desktop), Windows (desktop), Android (mobiel), iPhone (mobiel), iPad (mobiel)
Over de leverancier
Growth Engineering
Gevestigd in Windsor, VK
Opgericht in 2004
Telefonische ondersteuning
24/7 (contact met medewerker)
Chatten
Talen
Chinees, Engels, Nederlands, Portugees, Spaans
prijzen van The Academy LMS
Beginprijs:
Niet door leverancier verstrekt
Ja, heeft een gratis proefversie
Geen gratis versie
The Academy LMS heeft geen gratis versie maar biedt wel een gratis proefperiode.
Over de leverancier
Growth Engineering
Gevestigd in Windsor, VK
Opgericht in 2004
Telefonische ondersteuning
24/7 (contact met medewerker)
Chatten
Talen
Chinees, Engels, Nederlands, Portugees, Spaans
Video's en afbeeldingen van The Academy LMS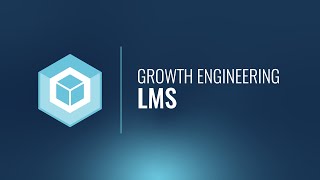 Functies van The Academy LMS
Activiteiten volgen
Asynchroon leren
Bonusbeheer
Campagnebeheer
Certificering en licentieverlening
Cijferlijst
Compliance bijhouden
Cursusbeheer
Cursussen bijhouden
Doelen stellen en bijhouden
Feedbackbeheer
Gemengd leren
Geïntegreerd systeem voor maken van cursussen
Leaderboards
Leerpaden en -trajecten
Mobiel leren
Naleving van SCORM-standaards
Portal voor leerlingen
Prestatiemeetwaarden
Samenwerkingstools
Sociaal leren
Synchroon leren
Tests en beoordelingen
Alternatieven voor The Academy LMS
Reviews over The Academy LMS
Geverifieerde reviewer
L&D Manager in Nederland
Geverifieerde LinkedIn-gebruiker
Farmaceutica, 1.001-5.000 werknemers
Heeft de software gebruikt voor: 2+ jaar
Gamifcation at it's finests!
Opmerkingen: The platform enabled us to increate the angagement with learning in the organisation. People are now much more aware of what is possible and it helped several departments to push their material in a much more engaging and fun way. Next to this, the software helped raise the profile of our learning department.
Pluspunten:
The fact that this combines, social learning, Gamification and a great platform into one simple solution.
Minpunten:
I was expecting more development to take place over the last period. So although the platform is cutting edge as it is, I was hoping to be dazzled by even more great developments.
Glenn T.
Group Learning & Development Manager in VK
Automotive, 1.001-5.000 werknemers
Heeft de software gebruikt voor: 2+ jaar
Growth Engineering "The Academy"
Opmerkingen: It was a decent system at the time and better than what we moved from, however when it came to renewal this system had not moved forward enough and just clung to the gamification elements without attention given to the administration and how administrators could be helped.
Pluspunten:
The energy of the team behind the software.
Minpunten:
Lack of CPD meant we needed to look elsewhere when the contract was up. The gamification elements also held little value after the initial impact. There is also a lot of administration required on an ongoing basis as it lacks the ability to create rules to handle basic administration tasks.
Overwogen alternatieven: Moodle
Redenen om voor The Academy LMS te kiezen: Needed improved functionality and record keeping.
Redenen om over te stappen op The Academy LMS: More refined.
Reactie Growth Engineering
3 maanden geleden
Hi Glenn. Thank you for your review and your kind words. We're preparing a series of updates that will revolutionise the admin experience, creating new expediencies, automating processes and forging a new and improved experience. Gamification will always be at the core of what we do, as we've seen first hand that learner engagement produces real results. But we're dedicated to improving and innovating in all areas and creating a platform that both learners and admins love to use!
Calum F.
Employee success consultant in VK
Ziekenhuis- en gezondheidszorgbranche, 201-500 werknemers
Heeft de software gebruikt voor: 2+ jaar
Lots of nice to have features, but some critical features missing
Opmerkingen: Having been quite excited to work with the academy, after seeing marketing materials etc in a previous role, I was more than a little disappointed.
Pluspunten:
Look and feel and some of the gamification features
Minpunten:
Inability to do some critical things, such as set a due date on a course. Overly complicated method for things such as removing an invite. User management isn't great either, with users who block their account not receiving password reset emails, and being added to a 'leaver' list where they will be deleted after X days(customisable) if not reactivated. This can be turned off, but then leavers need to be deleted manually; which makes it a catch 22 situation really.
Lauren D.
Academy Architect in VK
Automotive, 51-200 werknemers
Heeft de software gebruikt voor: 2+ jaar
It's easy to use, the support you receive from GE is great, you can use the platform in any way.
Opmerkingen: business engagement, making learning fun, people want to log on to gain XP and collect badges.
Pluspunten:
1. It's a place to capture all of the information within our business, not matter what department you work in. 2. The gamification is exceptional and works so well for us. 3. It's completely brand-able and you can make it your own and bespoke to how you want it to look and feel.
Minpunten:
There isn't much that I don't like about this software, I think it's great. The only thing we don't utilise right now is the Classroom Events, as this doesn't seem to work for us.
Rebecca D.
SVP Strategic Initaitives in VS
Financiële dienstverlening, 501-1.000 werknemers
Heeft de software gebruikt voor: 1+ jaar
Fantastic Professional Development and Gamification!
Opmerkingen: The level of support was great - our customer service team worked with us through the implementation phase and beyond to ensure we were satisfied.
Pluspunten:
We loved the ability to customize the site to coordinate with our other professional development programs. We could upload SCORM packages for compliance testing from other sources easily that were required training and we could easily build new courses in their site. The gamification features are very engaging, fun and allowed us to emphasize important initiatives by rewarding great prizes.
Minpunten:
In the financial industry compliance is a heavy burden and we had to do more manually tracking in the system than we preferred. However we were very pleased to see their roadmap which will enhance compliance reporting features in the future!