Misschien vind je dit ook leuk...
Wat is Inform ERP?
Inform ERP van DDI System is distributiebeheertechnologie die in één systeem dagelijkse activiteiten combineert met klantrelatiebeheer (CRM), e-commerce en rapportagefuncties. Inform is geschikt voor distributeurs met één locatie en organisaties met meerdere divisies, zowel met lokale als gehoste systemen.
Inform helpt gebruikers bij het beheren van de klantenbinding door CRM te combineren met dagelijkse activiteiten zoals orderinvoer, offertes, leveringsaanvragen en klantenservice.
Wie gebruikt Inform ERP?
Groothandelsdistributeurs
Inform ERP - Details
DDI System
Opgericht in 1995
Video's en afbeeldingen van Inform ERP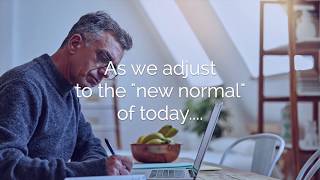 ▶︎
Inform ERP - Details
DDI System
Opgericht in 1995
Vergelijk de kosten van Inform ERP met soortgelijke producten
Vanaf
N.v.t
US$ 499,00/maand
US$ 20,00/maand
N.v.t
Inform ERP - implementatie en ondersteuning
Ondersteuning
24/7 (contact met medewerker)
Implementatie
Cloud, SaaS, Web
Windows (desktop)
Windows (lokaal)
Linux (lokaal)
Training
Persoonlijk
Live online
Webinars
Documentatie
Geverifieerde reviewer
IT Admin in VS
Geverifieerde LinkedIn-gebruiker
Magazijnen/opslag, 11-50 werknemers
Heeft de software gebruikt voor: 2+ jaar
Solid ERP
Pluspunten:
My favorite thing about this program is that you can pretty much get from any part of the program. From the sales order entry screen to the linked purchase order or to the product details or the customer master file. Sometimes this creates too many options when training new employees, so best to have a good plan for that otherwise new people might get confused.
Minpunten:
It always feels like the developer is adding new features, which is great, but since they charge so much for maintenance you would think these features would be integrated as part of the program, but instead they are offered in a sort of add-on structure, which can be frustrating.
Papier- en bosbouwproducten, 11-50 werknemers
Heeft de software gebruikt voor: 1+ jaar
Bron: SoftwareAdvice
Doubled the size and revenue of my business
Opmerkingen: The people who work at DDI are absolute masters at what they do. They understand distribution and software. Frankly, they have been more like consultants to my business than just come software relationship. I knew on day 1 when was I was sitting down with the founder and CEO of this company that it would be the sort of relationship I was looking for. I have not been disappointed since.
Pluspunten:
I have been using Inform for just over one year. Within that time I have doubled the size and revenue of my business, the purchase of this software has been instrumental in achieving that. The reduction of time spent executing every day procedures cannot be understated. This system streamlines operations to such a degree that attention can be refocused elsewhere, like selling. The selling aspect of this system is second to none. Customer management is so well intertwined within the system. In a moment you can search a contact, know a few things about them, know what they have stopped buying from you, and translate your talent as a sales rep directly into a finished order. Everything you quote, sell, invoice, purchase and commit is represented and fully tracked in a completely live system. This is crucial to my reporting, which is also a very easy to use part of the system. The forecasting capability within the purchasing part of the software runs circles around systems that are easily quadruple the price of this system.
Minpunten:
The old ecommerce package was not mobile responsive. Since the release of their new ecommerce, I have purchased it. It does wonders for my business, as it is completely integrated within the software. People can order their specific products from me on their phones and in seconds I have the order being picked and staged.
Steven W.
President in VS
Chemicaliën, 11-50 werknemers
Heeft de software gebruikt voor: 2+ jaar
Twi-Laq Industries, Inc.
Opmerkingen: The support staff has been wonderful helping us get the most out of our software. Managing customers from both a sales and accounting standpoint is easy and intuitive and has helped us grow our business significantly.
Pluspunten:
Sales/Order Entry - Every bit of information needed when entering an order is always at your fingertips, the system is intuitive and allows our admin staff to best support our sales force in the field.
Minpunten:
The lack of mobile/remote access has been a challenge. Loggin in through a 3rd party software is an extra step that has created challenges for our sales staff that prefer to enter orders themselves after hours. I was very happy to learn that Inform Mobile is coming!
Drew G.
Managing Partner, CIO in
Kantoorbenodigdheden, 51-200 werknemers
Heeft de software gebruikt voor: 1-5 maanden
Bron: SoftwareAdvice
Enterprise ERP that lacks basic ERP functionalities
Opmerkingen: DDI has been running our business for over 3 years. Warehouse and inventory control systems are decent, accounting meets our basic needs. The biggest issue w DDI is they are a closed source software. Integrating with other strike mission software is virtually impossible. For example, you are bound by DDI into using Authorize.net for payment processing. For a wholesaler, Authorize.net is the least favorable payment processor b/c it cannot pass level 3 data, required for best rates on corporate charge cards. Being bound to Authorize.net costs our business year just in higher CC rates. Another example would be interfacing w 3rd party e-commerce platforms, which is very difficult and expensive to achieve with DDI closed source code. The built-in e-commerce platform is pathetic. It's 1990's web technology not mobile optimized, zero customization for the structure and layout, custom rules and customer-specific catalog pricing for a true B2B experience is not available. the list goes on and on. Your business processes must conform to DDI's framework, when it should be the other way around. There are MANY other ERP solutions that can do what DDI does for a fraction of the price. They keep promising updates to meet these glaring issues, but they never materialize. We'll be making a move in the next 24 months.
Pluspunten:
DDI team was readily available during installation and training Detailed financial and sales performance reporting Little downtime.
Minpunten:
Closed-source code eliminates any integration w 3rd party software Baked-in e-commerce platform is woefully outdated DDI is always promising to rollout new features that rarely come to fruition
Reactie Jennifer
5 jaar geleden
DDI System strives to be extremely attentive to our user's requests, while paying careful attention to supporting distributors in the new digital economy. DDI's Inform eCommerce API is a comprehensive, transactional interface that supports real-time customer validation/login, price and stock, submit sales order, retrieve order list and line-item detail, saved cart, and user-defined fields. Complete documentation is available at our customer support portal, ddiusers.com, or by starting a support case for an emailed copy. Our native eCommerce and mobile applications are all mobile responsive and provide real-time stock, customer-specific price, extensive sales and invoicing history. We invite you to try our demonstration sites and request a demonstration login to experience how your customers could benefit from this enhanced portal. In 2nd quarter 2017 we added the Cayan gateway for payment card processing. With the robust feature set of this gateway, Inform supports EMV, Level 3 processing to reduce interchange rates, chip and pin, and debit card processing. Pre-authorization, reusable payment profiles, and interactive payment terminal options will follow in 4th quarter 2017. Our responsiveness to evolving technology is what helps us very rarely loose a client to another ERP solution. We welcome your feedback, are happy to discuss further development initiatives and truly hope to retain you as an Inform ERP user. Please continue to reach out to us and contribute to our development roadmap.
Cindy W.
General Manager in VS
Chemicaliën, 11-50 werknemers
Heeft de software gebruikt voor: 2+ jaar
User Friendly Software to manage your business
Opmerkingen: How to forecast sales and better inventory management
Pluspunten:
Software is very easy to learn and use. CRM in software helps ours sales team without have to purchase additional software.
Minpunten:
Mobile IPAD ordering, sometime a challenge uploading to our website