Wat is Maropost Commerce Cloud?
Maropost Commerce Cloud is the only retail and wholesale management platform that provides a complete end-to-end solution for eCommerce, POS, Inventory & Fulfilment. Why Commerce Cloud? Our integrated back-end technology enables exceptional and consistent customer experiences via any channel be it in-store, online or through a marketplace, future-proofing retailers in an increasingly competitive market.
Wie gebruikt Maropost Commerce Cloud?
Retailers looking to automate otherwise manual processes or have outgrown existing systems and processes and want a platform for growth or single channel retailers looking to expand to other channels.
Waar kan Maropost Commerce Cloud worden geïmplementeerd?
Cloud, SaaS, Web, Mac (desktop), Windows (desktop), Android (mobiel), iPhone (mobiel), iPad (mobiel)
Over de leverancier
Maropost
Gevestigd in Toronto, Canada
Opgericht in 2011
Telefonische ondersteuning
Chatten
Beschikbaar in deze landen
Australië, Canada, Verenigde Staten
Over de leverancier
Maropost
Gevestigd in Toronto, Canada
Opgericht in 2011
Telefonische ondersteuning
Chatten
Beschikbaar in deze landen
Australië, Canada, Verenigde Staten
Video's en afbeeldingen van Maropost Commerce Cloud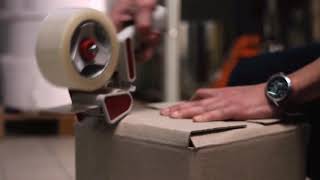 Vergelijk de kosten van Maropost Commerce Cloud met soortgelijke producten
Functies van Maropost Commerce Cloud
API
Beheer van productgegevens
Betalingsopties
CRM
Catalogiseren/categoriseren
Communicatiebeheer
E-mailmarketing
Elektronische betalingen
Gegevensbeveiliging
Integraties van derden
Inventarisatie
Kanaalbeheer
Klantenaccounts
Klantenbeheer
Marketing via meerdere kanalen
Marktplaatsintegratie
Mobiele toegang
Nabestellen
Orderbeheer
Promotiebeheer
Rapportage en analyse
Rapportage en statistieken
SEO-beheer
Sjabloonbeheer
Verkooprapporten
Vervoersbeheer
Voor B2B
Voorraad bijhouden
Voorraadbeheer
Waarschuwingen/Meldingen
Websitebeheer
Winkelwagen
eCommerce-beheer
Alternatieven voor Maropost Commerce Cloud
Reviews over Maropost Commerce Cloud
Hussein A.
eCommerce Specialist in Australië
Marketing en reclame, 2-10 werknemers
Heeft de software gebruikt voor: 2+ jaar
Overwogen alternatieven:
Neto is the most scale-up friendly eCommerce platform in Australia
Opmerkingen: Neto is the most scale-up friendly eCommerce platform in Australia which is why it has been our recommended eCommerce Management platform for our Australian Clients since 2013. Neto, in a nutshell, is a platform that helps you manage your online business efficiently and systematically and broadcast your products to multiple sales channels and marketplaces (eBay, Amazon, Catch, Mydeal, TradeMe…etc). Automate your order processing, shipment bookings, customer communication in one place using one platform. On top of that, they have a POS system which helps to streamline the offline side of your business with your online. Sure, there are cheaper options in the market. However, if you're looking for the best value for money, Neto will not fail you on that. Web Bridge has been a Neto Partner and will stay as long as Neto keep offering the same amazing feature-rich platform which we're confident they will.
Pluspunten:
* Automation and time-saving features * The ease of selling through, multiple sales channels and marketplaces * powerful system that can handle large inventory and data feed suppliers easily
Minpunten:
Not much to hate about this software, the custoemr service response can take a bit longer than usual in some cases but generally it's good.
Pat R.
Director in Australië
Sportartikelen, 2-10 werknemers
Heeft de software gebruikt voor: 2+ jaar
Overwogen alternatieven:
Nothing short of sensational
Opmerkingen: When it comes to online ecommerce software stores in Australia, no one has Neto beat. After trying several other big name 'Shop in a Box' solutions such as Volusion, Shopify and Woo Commerce, we always found our way back to Neto. We now currently run 4 x Neto stores (with intergration into Ebay, Amazon as well as other shopping feeds) and looking to expand to our 5th shortly. We have also noticed that the investment into Neto from Telstra has also helped with customer service and quicker feature and function updates. The IT Support Staff are very helpful and just a phone call away (which you can get to by phone during business hours which I might add, not just an email or chat bot). It's the simple features and functions that we took for granted such as simple product dimensions which you don't get on Shopify, the integration of local Shipping Carriers that seamlessly integrate to print out shipping consignments that you don't find in other overseas platforms, its reporting capabilities etc. Considering the fact that our first website back in 2000 (when the internet was a baby), it cost us almost $20,000 and didn't even sell anything. Today its worth 10 employees + some. If your seriously considering opening or a running an online store in Australia, Neto has to be on your shortlist or just save yourself the time and headaches and go straight Neto and see the difference yourself.
Pluspunten:
Features and Functions out of the box are great, there art too many add-on needed as its already more powerful than Shopify, which means no extra App add-ons.
Minpunten:
No direct connection with Quickbooks only via OneSaas, which isn't a big deal but would be nice to get a direct intergration.
Geverifieerde reviewer
Managing Director in Australië
Geverifieerde LinkedIn-gebruiker
Sportartikelen, Zelfstandig ondernemer
Heeft de software gebruikt voor: 2+ jaar
Money grabbing disgrace
Pluspunten:
Nothing. They are a greedy disloyal company. Check out Google reviews and other review sites
Minpunten:
What was a fantastic Aussie start-up has turned into a greedy money grabbing disgrace. Supported Neto for about six years with three separate businesses thru Neto's growth period, only to be screwed over by [name removed]'s desire for grandeur. As other reviews have stated, Neto have out of the blue completely changed their pricing structure, increasing my monthly subscription fees 260%. Executive and Neto are holding loyal supporters to ransom by giving us 30 days notice to agree to the price rise or leave. The money we not only invested into Neto thru subscription fees, but the cost of having a customised website and system set up for our Neto operation is now completely wasted. We must now pay to completely rebuild our website and migrate over to a more appropriately priced provider. The excuse for such a price increase was Neto's grand plans to expand into the US. How are they funding such expansions? By price gouging their loyal Aussie clients. In return, Neto say they're offering better service and improving their system; something we personally don't need and haven't asked for. Shame on Neto, shame on Executive. It will be interesting to see if the letters I and other users have sent to the ACCC will keep Neto honest
Aaron J.
Owner/Operator in Australië
Detailhandel, Zelfstandig ondernemer
Heeft de software gebruikt voor: 6-12 maanden
Great product and friendly customer service
Opmerkingen: When I decided to launch my online business it was a bit nerv racking and overwhelming. Not knowing where to start or what I needed I continually read article reviews and got advice from family and friends. I decided on Neto as they were an Australian company with local support. On starting up the trial, you realise just how many features you have at your fingertips. It was a bit of a slow start but after reading through the help docs and watching a couple of introductory videos, I had a reasonable idea of what I needed to get started. The step-by-step guides were my saviour and if I did get stuck at any point, I called through to support who were willing to help out. My setup was going to be basic and I was mainly interested in trading on eBay at first. I found the eBay team knowledgeable and they helped me setup my shipping and payment methods too. On top of this, I got a free eBay store for 6 months, so this definitely helped. I have read other reviews where people are advising that the system is hard to use and I can see how people can be a bit overawed by the options they have. What I'd recommend, is decide on what features you need to get started, get a plan in place and stick to it. Once you understand the basics of the product and shipping setup, you will have a trading store quicker than you think. As with any business, you need to put in the time and learn the platform. Once you do, you can dive into the advanced features like accounting integration, marketing campaigns and advanced shipping integration. My next step will be to use their new Inventory module to manage all of my purchase orders and stock control. Overall, while this platform isn't as simple as some of your more basic options, it will do everything you need and provide you with many more options as you grow. Take the time, learn the product and you'll be happy you did. Best of luck.
Pluspunten:
The amount of features. The eBay integration saves on time and management. Their are numerous payment options to choose and the accounting integrations are seamless.
Minpunten:
Can take some time to get your head around the platform. You will need to put in the effort to learn it.
Detailhandel, 2-10 werknemers
Heeft de software gebruikt voor: 2+ jaar
A business process system built BY business people FOR business people
Opmerkingen: - Doubled my revenue in the first year and grown it by 25% in the second.
- Automated our business so we can reduce staff and overheads
- Reduces admin time by 75% - ebay management, stock management, shipping labels etc.
Pluspunten:
- It is feature rich out of the box - Manages process not just giving you a shopping cart - ie. Shipping process, stock control, eBay listings, RMAs, customer management, reporting - Integrates with other systems - Very powerful - You don't need to waste time and hours trying to code functionality from the ground up like we did with Magento, a lot of the functions are in built -
Minpunten:
- Support used to be amazing, now it is still good, but not instant like it was before. Iguess that is what you get when a company gets bigger - This is not a con, but more advice for new people that look at Neto. This is a VERY powerful tool, and you need to train yourself and your staff to use it. When people say its not user friendly, it is because they have not spent the time learning it. A pilot does not get into a plane and start flying just like a surgeon does not start cutting people open. When you look at Neto, be prepared to invest 12 months in set up, training and really getting your hands dirty in the system, then it will revolutionise your business. It will allow you to do more with less staff, sell more and reduce your admin time. If you are just looking for a simple shopping cart, this is not for you.