Lokaal product
Talk on Task
Lokaal product
Wat is Talk on Task?
A Cost effective Project Management Software that aims to make life easier. Talk on Task's innovative features like Time tracking, Interactive chatting, Task based chatting, Project reporting etc
Meer informatie
makes it standout amongst other competitors in the market. It has a unique chat system where you can chat about specific tasks, with individual users or on specific projects as per your requirements.
Minder informatie
Wie gebruikt Talk on Task?
Startups Companies, freelancers, small businesses and groups inside large organizations.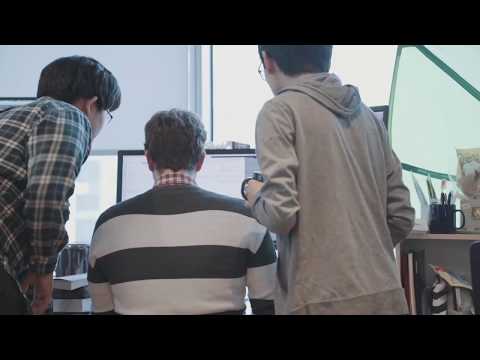 Twijfel je over Talk on Task? Vergelijk met een populair alternatief
Talk on Task
Lokaal product
Gratis versie
Gratis proefversie
Geen integraties gevonden
Gratis versie
Gratis proefversie
Waarom krijg ik dit te zien?
Alternatieven voor Talk on Task
Reviews over Talk on Task
William
Front end developer in Nigeria
Geverifieerde LinkedIn-gebruiker
Grafisch ontwerp, Zelfstandig ondernemer
Heeft de software gebruikt voor: Gratis proef
Very Effective In Handling Teams and Projects
Pluspunten:
You only need a browser to access this. And its also very easy to use, and has a very shallow and short learning curve. Very efffective in organizing workflow and managing team members for a project.
Minpunten:
Didnt find anything i disliked about the software. Excellent product. Good job to the developers.
Reactie Talk on Task
4 jaar geleden
Thanks for your valuable feedback. Really like to hear from you to make our product better.
Charles
Assistant Manager in Kenia
Geverifieerde LinkedIn-gebruiker
Vastgoed, 11-50 werknemers
Heeft de software gebruikt voor: 1+ jaar
Interactive project management tool, simple and convenient
Opmerkingen: Despite the few flaws, Talk on Task has all the features that will help a manager ensure a task is done right and completed on time. I can comfortably and confidently say is a must have task management tool for businesses.
Pluspunten:
Talk on Task has a sleek interface that's easy to use. It allows you to initiate a real time chat with members. This makes it easy for me to assign tasks, follow up and ensure projects are completed on time. What I like more about Talk on Task is the fact that I can monitor all projects on a single window interface. Also, all chats and events are well organized and you can can easily look back at them anytime without messing up. The Talk on Task mobile app is also easy to install and use and doesn't require regular updates.
Minpunten:
The user interface is a little bit too austere. The people behind Talk on Task should make it more fun to use. This will make project management enjoyable and engaging. Their mobile app has too many features that make it look complicated and confusing. ToT should reduce the number of features in their mobile app and focus on key features.
Heeft de software gebruikt voor: 1-5 maanden
I used this software for software development and found it to be OK.
Opmerkingen: I find it simpler to us Asana personally.
Pluspunten:
I could see a list of the tasks that were being worked on.
Minpunten:
I found the UI confusing and the colour coding for the different statuses of the tasks wasn't clear to me which was which. There also seemed to be various places to talk to the team. IE you could talk to them in chat function at the project level, and also at the task level and I never knew which was the best place to leave a message or if it would be seen.
Twinnie
Ridgewood frontdesk supervisor in VS
Gezondheid, wellness en fitness, 51-200 werknemers
Heeft de software gebruikt voor: 2+ jaar
Talkdesk is the most powerful and efficient call system
Opmerkingen: Our business has been expanded so fast after we use this system.
Pluspunten:
I love the most with the 3 way calling function, also I can easily track all the incoming and out going outs of the teams, it's word transcription system from voicemails, also the function to text caller to rate the call quality
Minpunten:
Once in a while has a few drop calls, you can only take one phone call at a time, there's not much to complain about talkdesk
Rama
Partner in Nederland
Geverifieerde LinkedIn-gebruiker
Informatietechnologie en -diensten, 2-10 werknemers
Heeft de software gebruikt voor: Gratis proef
Talk on Task review
Opmerkingen: ToT seems to be a good project management tool. Although I think it needs a couple more tweaks to be at its best. These tweaks are mainly user interface related. Other than that, the ToT is a great tool!
Pluspunten:
Being able to chat real time with the members assigned to the task . Next to this, this immediately served as a log. For each task you could set the amount of time you estimated that is needed. This helped to keep track on how much time was actually needed.
Minpunten:
The user interface is not very clear. The overview of projects and task could be displayed in a different manner. It is not clear what are the tasks within a project. When entering the ToT dashboard, it would be easier if we see an overview of all the projects. Once you have opened a project, you see either a list or a tile view of all the tasks.