Wat is Amazon CloudFront?
Content delivery network (CDN) that allows businesses to deliver applications, data, videos, and APIs within a developer-friendly environment.
Wie gebruikt Amazon CloudFront?
Niet door leverancier verstrekt
Waar kan Amazon CloudFront worden geïmplementeerd?
Cloud, SaaS, Web
Over de leverancier
Amazon Web Services
Gevestigd in Seattle, VS
Opgericht in 2006
Beschikbaar in deze landen
Verenigde Staten
Over de leverancier
Amazon Web Services
Gevestigd in Seattle, VS
Opgericht in 2006
Beschikbaar in deze landen
Verenigde Staten
Video's en afbeeldingen van Amazon CloudFront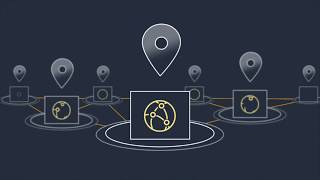 Vergelijk de kosten van Amazon CloudFront met soortgelijke producten
Functies van Amazon CloudFront
API
Contentcompressie
DDoS-beveiliging
Encryptie
Gegevensbeheer
Globaal netwerk
Levering van grote bestanden
Prestatiemeetwaarden
Toegang en controle op afstand
Toegangsopties/machtigingen
Alternatieven voor Amazon CloudFront
Reviews over Amazon CloudFront
Jb
CTO in VS
Geverifieerde LinkedIn-gebruiker
Computersoftware, 2-10 werknemers
Heeft de software gebruikt voor: 2+ jaar
Amazon Cloudfront is an instantly scalable content delivery network
Pluspunten:
Instantly helps achieve scalability to deliver millions of videos, images and other static content without setting up your own content network or buying into expensive solutions. Cloudfront's edge delivery capabilities makes the entire content experience super fast for all clients. Encryption and storage management comes out of the box with right infrastructure and cloud setup.
Minpunten:
Cloudfront can use better, simpler documentation. It's also missing more out of the box solutions, for ex. how to setup and a on-demand-video delivery setup or templates for its cloud deployment. There are templates available in AWS China but no within US, it's missing english documentation. With SDK, there can be more default integrations with established CMS systems like JamStack to simplify development experience.
Gianluigi
Dev & Devops Engineer in Italië
Geverifieerde LinkedIn-gebruiker
Informatietechnologie en -diensten, 11-50 werknemers
Heeft de software gebruikt voor: 2+ jaar
Overwogen alternatieven:
An almost complete CDN at a really chea price
Opmerkingen: We need a CDN to deliver large and static files and execute some logic before send the response. The logic is contained inside a Lambda function which calculate the resource to send back to the requester using a mapping file.
Pluspunten:
You pay only bandwith costs, so it's really unexpensive for us. Statistics are really usefull and quite complete. Integration with Lambda is a really powerfull tool to execute complicated logic before sending a response.
Minpunten:
Setting up can be a quite difficult and the documentation is not really clear sometime.
Geverifieerde reviewer
Lead Software Engineer in VS
Geverifieerde LinkedIn-gebruiker
Hoger onderwijs, 10.000+ werknemers
Heeft de software gebruikt voor: 1+ jaar
The AWS solution for CDN and with other uses as well
Opmerkingen: It's okay. It often looks like the grass is greener for companies and products who focus specifically on CDN services, but in general it's nice to work within one ecosystem.
Pluspunten:
With CloudFront we were able to correct incorrect response headers from sources such as s3 buckets, api gateways, and lambdas that were returning valid results but invalid response headers. This helped us fix some SEO issues. Additionally since it is a CDN it helps deliver our content faster and more reliably.
Minpunten:
This software can make debugging more difficult. In general I do not like how AWS handles logging. I also dislike that other AWS services initially returned errors that necessitated the use of a CloudFront to correct incorrect headers.
Geverifieerde reviewer
CMO in Singapore
Geverifieerde LinkedIn-gebruiker
Marketing en reclame, 2-10 werknemers
Heeft de software gebruikt voor: Gratis proef
Overwogen alternatieven:
Such a great platform which is not so easy to use
Opmerkingen: A great infrastructure and a platform with great performance that can definitely be improved in terms of accessibility and overall customer support
Pluspunten:
I love their network and the functionality they have to offer great service, the performance has never let me down and I must say they are one of the top providers in the category.
Minpunten:
It's not easy to set up at all. There are so many pitfalls while settings things up that a small mistake can set you back by hours of your time. A very dated interface for their platform leaves you guessing most of the time on how to achieve simple things. Be ready for a ton of tech jargon that you are definitely not going to understand if you are new to this. Customer support for some plans is non-existent and for other plans, it is not so accessible. The pricing is not so transparent as it at times it can leave you guessing what the actual price you would be charged after adding up everything.
Kunal
Consultant in India
Informatietechnologie en -diensten, Zelfstandig ondernemer
Heeft de software gebruikt voor: Gratis proef
Rock Solid CDN Performance with Good Cache Hit Ratios
Pluspunten:
1) Easy to implement for a WordPress blog. 2) Good speed. 3) Ample of features. 4) Easy to integrate with other AWS products. 5) More than 200 points of presence across the globe. 6) AWS Shield Standard is available to all customers at not additional cost and is always on to protect your Amazon infra from Layer 3 and 4 attacks. 7) Discounts are available when you commit to minimum 10TB/month. 8) Save costs by selecting Amazon Price Class 200 which serves content from all locations except South America and Australia instead of Price Class All which serves from all location globally. Price Class 100 is the cheapest among all as it serves content only from US and Europe. 9) Regional caches so less requests to origin. 10) Restrict access to authenticated people with Token Authentication. 11) With Geo Restriction prevent people in certain regions to access your content. 12) Origin Shield creates a cache copy at a central location which saves your server during traffic spikes. 13) If one origin fails another can be enabled.
Minpunten:
1) Little pricy but one gets good performance. 2) Customer support not for all. Pay extra. 3) Complicated pricing. 4) Pay extra for Amazon Shield Advanced. 5) Pay extra for Web Application Firewall.