Over Vagaro
Gebruik de software en apps van Vagaro Salon om reserveringen aan te nemen, betalingen te verwerken, herinneringen te verzenden en je bedrijf te promoten. Startprijs: $ 25 per maand.
Pluspunten:
I like the professional view and the ease with integration.
Minpunten:
Poor customer service with and attitude. Difficult to use for for more then 1-2 people.
Christie
Owner
Geverifieerde LinkedIn-gebruiker
Sport, Zelfstandig ondernemer
Heeft de software gebruikt voor: 2+ jaar
Makes My Business & Life Scheduling Much Easier
Bijschriften in het Nederlands beschikbaar in de videospeler
Federico
CFO in Brazilië
Geverifieerde LinkedIn-gebruiker
Bankwezen, 2-10 werknemers
Heeft de software gebruikt voor: 1-5 maanden
Overwogen alternatieven:
Great tool to Manage your Appointments and Scheduling
Opmerkingen: The Vagaro solution has really exceed our expectations, we needed a solution to schedule, update and follow up our consultants appointments and this tools has become a part of our day to day operations.
Pluspunten:
Excellent tool to book appointments online, very easy to use and implement. Saved us a lot of money increasing the efficiency from our consultants performance. Our [sensitive content hidden]receive confirmations and reminders, really supporting our business.
Minpunten:
The main issue is the price, I believe it could be a little lower, they charge per user. A free version would be awesome!
Mohammad
Software developer in Jordanië
Computersoftware, 5.001-10.000 werknemers
Heeft de software gebruikt voor: 2+ jaar
Overwogen alternatieven:
Vagaro is the market place for the services you look for.
Opmerkingen: One of the great market places I have seen and dealt with. The support is really great when you have a complain.
Pluspunten:
Lots of services are available in one place, the options are great, cost is very low, you get lots of discounts, interfaces are great.
Minpunten:
You might experience slowness in Vagaro at times and this is not due to internet. it could be because of the servers but this is rate to happen.
Gezondheid, wellness en fitness, 1.001-5.000 werknemers
Heeft de software gebruikt voor: Gratis proef
Vagari
Opmerkingen: My overall experience with Vagaro would be good.
Pluspunten:
What I like most about Vagaro is how easy it is to use.
Minpunten:
I didn't really dislike anything about Vagaro.
Gezondheid, wellness en fitness, Zelfstandig ondernemer
Heeft de software gebruikt voor: 2+ jaar
Overwogen alternatieven:
Over the past four years, Vagaro has been a huge help for me!
Opmerkingen: I have never had any problems in communications with Vagaro. They have always sent advance notice when they will not be in the office. Customer service has been excellent with rapid response any time that I have needed them. This is an excellent software to use for someone like myself, who is busy and running the business on my own.
Pluspunten:
Vagaro is an excellent, simple, moderate-budget scheduling tool. There are add-on options that can improve your reach and your marketing, depending upon how much you need. They have improved their scheduling capabilities for fitness studio owners/administrators. As for set-up, on-ramping is simple and does not require long hours of education.
Minpunten:
I have had a lot of trouble getting the clients to use the software on their end. They haven't found it too user-friendly, but I do work with an older generation. I get about 50% compliance with account and scheduling tasks. It would be so helpful if a video were developed so they can easily set up on their own.
Fadel
health care in Jordanië
Geverifieerde LinkedIn-gebruiker
Gezondheid, wellness en fitness, Zelfstandig ondernemer
Heeft de software gebruikt voor: 6-12 maanden
The best choice for anyone who intends to start and establish their own business
Opmerkingen: This program contributed well to the success of my own project represented in a store that provides massage, physiotherapy and physical health services, and since this field of work and the nature of the services provided depend mainly on organizing and scheduling appointments well and regularly and based on medical and scientific foundations, it saved me a lot of effort and time In terms of organization and punctuality to provide high quality services without delay, and it also helped me a lot in good communication with my customers that this program has become for me one of the most important tools used in my store.
Pluspunten:
A pleasant user interface for setting up, easy to navigate, and the possibility of simplifying and customizing it. This ease of use gave the customer a comprehensive idea of the services we offer in a professional marketing manner and in a very simple way, devoid of any complications that may confuse the user, whether for the customer or the service provider. Most customers love how easy it is to book Appointments and get a text confirmation with just a few clicks and here lies the good marketing role of this feature in particular.The possibility of direct integration with the customer's Google Calendar is among the best that this program has to offer, as it has facilitated online reservations and appropriate appointments for people who are busy most of the time.The availability of electronic payment gateways by credit cards has provided many advantages, including ease of invoicing and documentation of payments. It also saved some customers the embarrassment of not paying a tip. By using the card, only the cost of the service will be deducted. With regard to customer service, I have sometimes felt that they may have the same amount of desire that I have for the success of my store, due to the amount of patience they possess. They are always keen to provide the best services despite the increased demand for them.The possibility of re-booking an appointment at the time you find it very appropriate to re-book.
Minpunten:
There are those who consider the program to have an exorbitant monthly subscription cost, but for me I find it acceptable compared to the services provided .It is not possible to set up multiple services within the store, as we had to set up physical therapy and massage under different employees with the same name as my store with two different Google calendars, which might make it a little messy.I fully understand that this program has a marketing aspect, but the frequent ads sometimes make it very annoying.The inability to print some important data that pertains to the client, such as contact information or my address list, which makes me compelled to copy them manually.The inability to allocate specific days incidentally during one week, in other words. For example, in the event that we have an emergency circumstance that made me compelled to close the store on this day, let us say that it is Wednesday, then when I block this day only specifically from this week only, that is, for once One, it will ban all similar days in the coming weeks, which may result in qualitative changes in appointments and reservations, or accounting errors, as there are many future prepaid reservations that may cause some serious problems , so I hope that Some flexibility will be added in the next updates. We need to add upgrades to the services in a branched way from the basic service without the need to add them separately, as this is better in terms of form and organization.
Consumentendiensten, 2-10 werknemers
Heeft de software gebruikt voor: 2+ jaar
Bron: SoftwareAdvice
Overwogen alternatieven:
Easy to Setup
Opmerkingen: other than the con above all is good. that is why i stayed with them and didn't go with the square for booking appointments. Once you get used to everything vagaro has to offer going somewhere else is hard.
Pluspunten:
I like just about everything about this software. I have used alot of them and this one is far the best in terms of setting up- very easy to do doesn't require alot of time on your part. It has a lot of features included with set price but if you want to upgrade then you do based on your usage. Now i use the POS system because of the creditcard feature. It costs additional $10 a month for the online part of it but it was worth it to me. and depending on how much your sales are it could cost additional $10 a month too.
Minpunten:
The only con i see so far is we have a cancellation fee of 1/2 of service and we are trying to figure out if we wanted to charge say like $50 instead of the full 1/2 - just wondering if we can override that . It is all so new to us. One more thing - it would be nice to if we could decide on the certain clients who abuse the cancellation thing to put something on their chart - what i have done is for online booking require acceptance so we can do that.
Geverifieerde reviewer
Geverifieerde LinkedIn-gebruiker
Gezondheid, wellness en fitness, 2-10 werknemers
Heeft de software gebruikt voor: 1+ jaar
Overwogen alternatieven:
Vagaro for Massage Therapists with a lot of different packages
Opmerkingen: It's ok, it gets the job done and the price is reasonable. If you don't need something to be integrated with your site and your current system, Vagaro is perfect.
Pluspunten:
The calendar syncing and payment processing all in one is great.
Minpunten:
The user experience is not the greatest in my opinion. Everything lives on this external platform that is not easily integrated with the business's site. We frequently get customers calling and asking if they can book an appointment on the phone because the vagaro system is too complicated. Many of our customers only use vagaro for our services, so the need to create an account and use a second platform to make an appointment is cumbersome. We really need a system that lives on our business website and does the same functions. It also seems like vagaro is designed for people to go to their website and search for the services in their area that they need, but we have not acquired any customers that way. It's possible that folks in our area just don't know of Vagaro and therefore don't use it, so that 'perk' of offering additional ways for customers to find us has not been fruitful.
Reactie Vagaro
vorige maand
Hello, we do offer a booking widget that allows you to integrate your Vagaro account with your business website. We have a support team that is available 24/7 to go over your account and settings. They could discuss simple additions to your business like a logo or displaying basic business information that would help you gain new clients from the marketplace. Whenever convenient please reach out to our team for assistance at 9254641932 or at sales.vagaro.com/contact
Kleding en mode, Zelfstandig ondernemer
Heeft de software gebruikt voor: 2+ jaar
Bron: SoftwareAdvice
Overwogen alternatieven:
Vagaro Review
Opmerkingen: Over all I have been happy with Vagaro
Pluspunten:
Although certain features could be better, over all the ease of use and the value
Minpunten:
The online booking could be more user friendly.
Cosmetica, Zelfstandig ondernemer
Heeft de software gebruikt voor: 2+ jaar
Bron: SoftwareAdvice
Brow & Lash Beauty Studio Vagaro Review
Opmerkingen: I own a brow and lash beauty studio, and previously used vagaro for the last 5 years when I was an employee at my previous job. I enjoyed the software and was comfortable with it so I chose to use it for my business.
Pluspunten:
It is easy to customize, and has suggestions prewritten for help. Customer service is easy to reach, and helpful is any matter you need addressed.
Minpunten:
It might have this option but I have no been able to find it yet, I would like to have the option to put in specific dates needed to be blocked off.
Holly
Spiritual Life Coach in VS
Gezondheid, wellness en fitness, Zelfstandig ondernemer
Heeft de software gebruikt voor: 6-12 maanden
Bron: SoftwareAdvice
Vagaro is Worth It
Opmerkingen: I find vagaro amazing and will continue to use it as my business grows.
Pluspunten:
I have used other POS software in the past and have to say Vagaro is the best. It is so easy to use, it offers all the features you need and more, it is a great system.
Minpunten:
The website feature needs to be better. There isn't a ton of options with that, so I use another website service.
Gezondheid, wellness en fitness, Zelfstandig ondernemer
Heeft de software gebruikt voor: 6-12 maanden
Bron: SoftwareAdvice
Best appointment app out there
Opmerkingen: I am fully satisfied with Vagaro.
Pluspunten:
You get the biggest bang for your buck with this app. I have tried a few others in the past and paid way too much for features that Vagaro not only charges an affordable price for but the set up in easy and self explanatory that you don't really need to call into tech support. I have also tried several of different types of marketing on various platforms but Vagaro has one that I have gotten plenty of clients from. Their forms is amazing, you can do intake forms and send out surveys and given that we are going through a pandemic its an easy way to get fast feedback from you clients without being in front of them. Everything is basically customizable without being too overwhelming with their features. You can literally tailor it to your business needs without being forced to have a feature and pay for it just because it falls in a certain category. Keep up the good work Vagaro!
Minpunten:
Sending an invoice for a future appointment. Sometimes we get booked for chair events in the future and the company hiring us requests to pay a day or two before the event.
Reactie Vagaro
3 jaar geleden
Hi Nashira, thank you for sharing your feedback. We appreciate it so much. We are grateful to have you as a Business on Vagaro!
Amanda
Owner/ Instructor in VS
Gezondheid, wellness en fitness, Zelfstandig ondernemer
Heeft de software gebruikt voor: 1+ jaar
Bron: SoftwareAdvice
We love Vagaro
Opmerkingen: It's been grea; however, getting on with customer service has been a problem, which is understandable. With Mindbody the tech was able to pop on my computer screen to help, which convenient and sometimes easier than trying to explain a situation to the tech they can see what or who you are looking at.
Pluspunten:
It's user friendly, for both the studio and client. Being small business owner, the cost of services is saving me so much. Wish I would have made the switch long ago. I like that we have different options for packages an d services.
Minpunten:
Wish there was an easier way to checkout a clients for multiple days. Often times when I back to reconcile accounts, it would be nice to do one client and reconcile with a drop box check-out in one place for multiple days.
Reactie Vagaro
2 jaar geleden
Hi Amanda, thank you for sharing your feedback. Feedback like this helps us make our software even better, so thank you for taking the time to let us know what you love!
Detailhandel, 2-10 werknemers
Heeft de software gebruikt voor: 6-12 maanden
Bron: SoftwareAdvice
Overwogen alternatieven:
Everything you need to know about Vagaro
Opmerkingen: Overall I am getting used to it. Vagaro is like driving a stock car. I think they can use some improvements that will make the world of difference. Everytime I call customer service I learn of a secret "work around" that seems like it should just be included in the feature. I do not dislike the software I just know there are some major improvements that can be made to make this software so much better.
Pluspunten:
What I like the most about Vagaro is the user friendly mobile app. I like how easy it is for clients to receive text confirmations and book on the mobile app within a few clicks. I also like the fact that I trust the email system sending emails out successfully. Other email marketing softwares I have used seem less successful in reaching the customers inbox.
Minpunten:
The overall navigation of the site on the business end. Its alot of clicking around. The windows are hard to find. The search menu is annoying. If you are working in one window then have to edit something else you cannot continue or modify the edit within the same window you must leave that window enter another page then come back. Its too much back and forth for no reason. I do not like the reporting I think that could use alot of improvement. I do not like how I feel lost within Vagaro alot of times I find myself staring at the screen thinking "where do I go?" "How can I find this info?" These are not huge changes but I think with a few adjustment Vagaro's business user side can be more user friendly. Con: Marketing tool difficult to use. Con: when booking with multiple employees does not show all screens must click the name every time. Con: IOU feature, autopayments, editing packages and memberships for past and future sessions and costs.
Reactie Vagaro
2 jaar geleden
Hello, we just wanted to say thank you so much for your feedback. We hope that you are enjoying our software and are happy to help any time you have questions. You can also reference our help site at support.vagaro.com which has many articles with step by step instructions. Thank you!
Katrina
Cosmetologist in VS
Cosmetica, Zelfstandig ondernemer
Heeft de software gebruikt voor: 6-12 maanden
Bron: SoftwareAdvice
Overwogen alternatieven:
Part time gal
Opmerkingen: The financial tracking and break downs are very simple and easy.
Pluspunten:
I really love that with this software, everything is pretty much in one place. The POS is relatively easy to use and I havent had many issues at all. The customization adds a nice flair as well.
Minpunten:
There are only TWO things that come to mind. 1. I wish I could set certain days through out the month and not necessarily certain weekly hours. I am a part time worker and I work a random three days every week. My clients are not allowed to book through the online part because I cant pick the days I will be available without it being a reoccurring weekly schedule. If it is, I havent figured it out and would love to know how to do so! 2. Fridays/ weekends it takes FOREVER to get my transfer into my bank. Its very frustrating at times due to the fact that I am a very small business and don't have large transactions frequently.
Sosanna
Owner/Massage Therapist in VS
Gezondheid, wellness en fitness, Zelfstandig ondernemer
Heeft de software gebruikt voor: 2+ jaar
Bron: SoftwareAdvice
Helps me operate my business seamlessly
Opmerkingen: I switched over to Vagaro from MindBody Software and I am super glad I did. I have just about everything I need in one place that allows me to run my business seamlessly.
Pluspunten:
I like that this software is a one stop shop for me. I can schedule appointments, offer online booking and gift certificates and use it as my point of sale system. I am able to email and text my customers reminders, note and even send out emails with promotions and newsletters.
Minpunten:
It would be really great to be able to customize the reminder and confirmation reminder emails. As well as be able to have a text number attached to my account that a client can text back. Many clients text back the confirmation email and they are confused when we don't get their message.
Reactie Vagaro
8 maanden geleden
Hello Sosanna. We're happy to hear about your experience. You can customize the appointment email by following the steps in this article: https://support.vagaro.com/hc/en-us/articles/360007892554. For the text messaging, I would recommend submitting that as a feature request by following the steps in this article: https://support.vagaro.com/hc/en-us/articles/360021060374. Thanks for sharing your feedback.
Kelly
Massage Therapist/ owner in Canada
Medische praktijk, Zelfstandig ondernemer
Heeft de software gebruikt voor: 1+ jaar
Bron: SoftwareAdvice
Overwogen alternatieven:
Vagaro Helped control by business
Opmerkingen: this program has made my business run so smoothly, with out having to reinvent the wheel. I love that no matter what the future hold, I can add on as i grow, or as my needs change, and its SO affordable.
Pluspunten:
I finally have the ease of doing that I am best at. I have NEVER liked the "paperwork" of my business, and Vagaro has allowed to excel at being a business owner but with out spending the insane amount of time I was use to using to keep my business running. I love that its like having my own personal assistant!!
Minpunten:
there are so many features, that sometimes i have a hard time locating a setting change, or a feature I need to use, without help. I do love that I can ask them.
Reactie Vagaro
3 jaar geleden
Hi Kelly, we just wanted to thank you for your kind feedback. We are so glad that you love the software, and thankful to have you as one of our Vagaro Businesses!
JENNIFER
OWNER/OPERATOR in VS
Recreatieve faciliteiten en diensten, Zelfstandig ondernemer
Heeft de software gebruikt voor: 6-12 maanden
Bron: SoftwareAdvice
Overwogen alternatieven:
Fantastic for this one-woman show
Opmerkingen: Very affordable booking/confirmation system, credit card processing, inventory management and reports included, these are my baseline needs and Vagaro fulfills them 90% well. They were very helpful when signing up and helped me import most of my needed info, not perfectly, but pretty well. That is the end of actual human interaction though and sometimes an actual HUMAN customer service conversation by phone would be appreciated.
Pluspunten:
Very easy to use on both desktop and mobile; great price for what you get, especially for a small or individual practice--calendar, email/sms confirmations, online booking (if you choose to use that); reports (though either I haven't found some yet or they could be improved, i.e. I accept checks and it gives me a total for check deposit, but not the # of checks); integrated payment system takes clear and fair CC fees out as they occur, COVID clean checkout can send signature/gratuity page to clients mobile; a la carte pricing, i.e. I needed "forms" for sending COVID forms, but can cancel that portion anytime and save $10/mo if not needed; Inventory management--could be improved, but for around $30/mo, can't be beat from what I've found.
Minpunten:
Deposit reports: how many checks are in the total that I need to deposit for a period of time? Would save me from adding all checks manually to see if amounts match; Inventory: To adjust current inventory items, it seems I need to do it item by item... they have a "mass edit", but I have never figured out how to get it to work for me and I HAVE contacted support about this issue, the back and forth chat is exhausting and sometimes you need to step away from the computer for a reason and the chat ends. Pricing on Service items: There should be a button to allow the pricing to show in the Appt and/or confirmation emails, if I want the price to show, I have to make it part of the Service title, thus when my prices change, I have to change each of those titles manually. I have clients who like to prewrite checks and they need to easily know the price ahead of time.
Horeca, 11-50 werknemers
Heeft de software gebruikt voor: 2+ jaar
Switched to Vagaro from Booker and I hate it but I'm trapped
Opmerkingen: I would not recommend Vagaro to a company in the spa/massage industry. The program has potential but the errors listed above cost us hundreds of extra dollars a week and also put our most coveted asset, our reputation, at risk.
Pluspunten:
We went with Vagaro because it had many of the features our customers were accustomed to, such as loyalty rewards and memberships.
Minpunten:
The customer memberships don't roll over if the customer doesn't use the service that month. The way the system tracks multi service prepaid packages, is confusing and nonsensical. I spend countless hours a month combing the system for these errors and it makes our company look incompetent to our customers.
Reactie Vagaro
2 jaar geleden
Hi Tabitha, if you are experiencing any issues with the software, or need any help using any of our features our Support Team is available to help you 7 days a week. You can reach the Team at sales.vagaro.com/contact by phone, email, or live chat. Memberships do not have the ability to roll over, but our packages can be set to recur and be used like a membership but with the ability to roll over unused visits. We look forward to assisting you soon!
Jason
Fitness Director in VS
Professionele training en coaching, Zelfstandig ondernemer
Heeft de software gebruikt voor: 1+ jaar
Bron: SoftwareAdvice
Overwogen alternatieven:
Best Value For Real
Pluspunten:
Auto drafting, session tracking, point of sale of services and products ease of use and modification of sale and scheduling formats.
Minpunten:
Honestly the only thing is waiting for deposits. 24 turn around would be great vs waiting for specific business days. This hasn't been an issue at all just a preference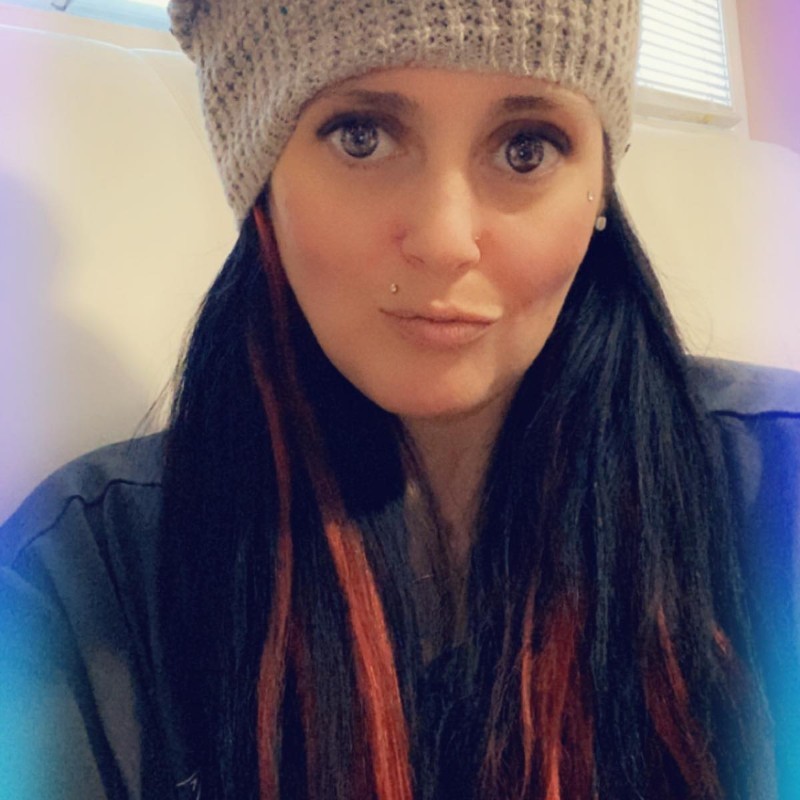 Kristin
Business Owner in Canada
Geverifieerde LinkedIn-gebruiker
Cosmetica, Zelfstandig ondernemer
Heeft de software gebruikt voor: 1-5 maanden
Bron: GetApp
Overwogen alternatieven:
LOVE this program is GREAT & Easy for beginners to use!
Opmerkingen: Love it?
Pluspunten:
I absolutely love this program. I was using paper calendar and paper files. I am SO happy I could help planet earth and take away my old school filing system and replace with an online. It was so simple to set up. So it's a great program for beginners. I love the points system and the fact you can add products as I just don't provide services - I also sell products. Customer service is always available for help also!
Minpunten:
Ummmm…can't think of anything I don't like. Maybe to make your work hours easier to use. Like I have another part time job and when I switch my hours online it copies it as the business hours of the business which I do not like. I wanna keep it open 8-4pm but say I work 12-3 I don't want it to switch it online to that. Do you know what I mean? I just want it to look like I'm booked.
Reactie Vagaro
8 maanden geleden
Hello Kristin. We're glad to hear your feedback. You can read about how to set your business hours here: https://support.vagaro.com/hc/en-us/articles/4405450496923
Klaus
Studio Manager in VS
Sport, 2-10 werknemers
Heeft de software gebruikt voor: 1+ jaar
Overwogen alternatieven:
I lost customers and money because Vagaro is unreliable and faulty in lots of ways.
Opmerkingen: Don't waste your time.
Customer service made me believe that issues have been resolved on numerous occasions when they actually were not solved at all and I kept losing money. Vagaro is advertised to be a management solution for salons as well as fitness studios, yoga studios and alike.
I used it to run my yoga and fitness studio.
Vagaro is not at all suitable for fitness businesses.
The app simply does not serve the needs to handle class bookings, recurring memberships and collection of fees,
discounts as well as prepaid punch cards in a way it helps you as a business owner.
I spent a lot of time to build workarounds for features that were supposed to work,
but actually never worked the way they were intended.
Customers regularily get confused by the way pricing for memberships is shown on the sales pages,
which either drives them away or they need to call the business to purchase something.
I lost lots of customers as well as money because of the many issues the app has. For the entire last month the software sent out receipts to my customers, but never collected associated fees.
Customer support confirmed that vagaro software caused this, but they refused to reimburse me or do anything about it. They put it off by sending me an email,
saying that vagaro is not able to compensate me for the lost money.
Pluspunten:
+ Visual appealing user interface + Seemed to work for a fitness studio (but it is not) + Has a booking mobile App
Minpunten:
- Unreliable features. You never know if something is working or not. - You need to figure out lots of workarounds to accomplish doing simple things that Vagaro is supposed to handle for you - Customer Support is no help, I got lied to several times.
Crystal
Salon Owner in Canada
Detailhandel, 2-10 werknemers
Heeft de software gebruikt voor: 1+ jaar
Bron: SoftwareAdvice
Do Not Purchase Vagaro Pay Desk
Opmerkingen: It's sad because I do love Vagaros booking system but unfortunately I was threatened my account will close as soon as I dispute this with my credit card.
Pluspunten:
I like the booking system and app it worked great for my salon
Minpunten:
[SENSITIVE CONTENT] I had received my package containing a pay desk system a scanner and a EMV reader from Vagaro. this whole system which cost me $1270.72 Canadian dollars after tax. I had called the Vagaro sales team to ask specific questions about the system before purchasing. I purchased the system [SENSITIVE CONTENT]so I either called that day or the day before. I called to make sure that this system was not just a booking tool to run Vagaro and asked if I can run my whole business from it like a tablet could. I used a specific example asking if I could run Spotify from it. The salesman assured me that I could in fact do all of this and never once indicated that the system only supports certain apps. I stated that I was falsely sold an item that does not operate in the way I was informed it would and would like to return this item and receive a refund. I was told I could not return this item and that Vagaro does not take any returns, I asked to speak with a manager and was told I could not. I have called back 2x since and both times left with no response to why I can't be refunded other then I signed and acknowledged the refund policy. I had said I was aware of the refund policy but again I signed it with the intention that I was being sold something completely different therefore having no need to return it.
Reactie Vagaro
5 maanden geleden
When purchasing hardware we make our policy very clear that we do not offer returns or refunds. We do, however, offer a one-year warranty for all of our hardware products. We are happy to troubleshoot, answer questions, and help educate you on our products. The Pay Desk does come with Google Chrome web browser, which allows you to navigate to Spotify.com. Our support team is available 24/7, so if you have further questions on how to use your Pay Desk please reach out, we are happy to help.
Detailhandel, Zelfstandig ondernemer
Heeft de software gebruikt voor: 1+ jaar
Bron: SoftwareAdvice
Give it a go
Opmerkingen: I just wish there was a little more to Vagaro when it comes to business essentials. It is really important for owners to track their numbers without having to do extra work and I just wish there was more there. I also wish that texting was a part of the program seeing as how contactless is the way to go but to charge an arm and a leg is a bit much. I get that new ideas are coming up and the actual subscription isn't expensive, but don't up-charge us because technology changes and you see it as a way to get money from us. I also wish there was an option for split payments of more than one credit card. I wish that they did NOT charge a fee for us to accept credit card tips. A few ideas and ways to help.
Pluspunten:
This software is pretty easy to use and it allows us to check our schedules anytime
Minpunten:
There are always pros and cons, for me sometimes it's the reliability that bothers me. Sometimes appointments will not show and clients get a confirmation which is frustrating. I also don't like the way the company handles its credit card processing especially during covid, it would be nice not to have to pay an extra free when it comes to storing cards in the system. I also didn't like how little resources there are for reports or how little the software offers you a boost when you pay for a service to "get noticed" otherewise everything is pretty standard.
Reactie Vagaro
2 jaar geleden
Thank you for your review, if you have any ideas about how we can improve the software you can share them at feedback.vagaro.com
Annie
owner/stylist in VS
Heeft de software gebruikt voor: 1-5 maanden
So far the customer support has been great, and I love they have classes each Monday.
Pluspunten:
One vary cool thing about Vagaro is when you sign up as a single business owner or someone with a whole team, the encouraging words "You got this!" Made me smile. I knew this system would be a good fit if it could encourage me along the way to growing my business! What other company does that? The price seems vary reasonable and I love how my clients will get text reminders automatically after booking an appointment with me. Its so important these days as we can get so busy and forget an important appointment. Vagaro Pro seems to be vary user friendly and will be painless to train others to use. I have only been using Vagaro for a few weeks now for the free trial and I love the ease of navigation this program offers. I have used other computer systems and for the price I feel I will be getting quality for the investment. I have called tech support twice now and each time I have called with a question it seems as though the tech support team member was truly happy to help me. I also love how they offer classes weekly. This will be a great way to help me to continue to learn and train my staff. I have been in transition moving my business and location. The option to transfer all my client data from a spread sheet or my cell pone has been so helpful and a time saver. I feared I was going to have to enter each client one by one, but the import option made it so easy and only took a few minutes to do. I will be telling other business owners about this booking system. Its great!
Minpunten:
One thing if find frustrating with most electronics is that the options change with different devices. The same is true with booking stytems. I was able to down load the Vagaro app for my cell phone, but not my desk top. It would be nice not to have to log on each time on my desk top, and just rather click an icon and my books open for me like it does on my cell phone. I would also like the open to test trial the Vagaro credit card services, but that is not included in the trial. One things I found challenging is customizing my service menu. Vagaro has so many services already input in the statement I have had to go through and delete many services I do not offer as well and filtering through the descriptions of each service I do want to keep. It would make it more simple to keep the service menu empty so the business owner can customize without having to delete and edit prices for services they want. Though, may be helpful to someone brand new to the industry. I also do not care for my clients to have access to online booking. I would rather be in charge when a guest needs a reservation so we give proper timing for each individual service. The only valuable thing for online booking would be for more guest control. I do not want to that up or maybe the idea is just too new for me. Also, you don't know is booking. Everything is so electronic these days. I would rather talk to a real person about my reservation then just book online, thinking costumer service communication.
, 2-10 werknemers
Heeft de software gebruikt voor: 2+ jaar
Many pros, but and equal amount of cons
Opmerkingen: I have used Vagaro for about three years. Initially the bells and whistles are enticing. You begin with the $25 fee, but the functionalities you need to get the most of the site come at additional fees. If you do not add these "monthly" fees the site is very bland.
If you want to use the features such as: credit card capture, requiring a credit card to be enter by clients to book and other options such as these, you must add their chosen processing company along with authorize.net; of course with other added monthly fees.
The customer service agent are limit in their knowledge and frequently tell you they will add your issue "in the que" for the technical department. They have a forum where you can discuss and suggest issues and request features, but it seems to be just for show for the past few years.
When you use their credit card processing you are automatically batched out at "4PM". Whatever income you make after 4pm will be added to the next day. Any income made after 4pm Thursday will not be added to your bank account until "MONDAY MORNING". Meaning anything after 4pm Thursday, all of Friday's income and Saturday's income will not be added to your account (including tips) will not be added until MONDAY.
The credit card processing company is very hard to contact.
The mobile credit card device has not been updated to read card chips , but we have been told for almost a year it will be available "in about a month".
The system is very slow. Make sure you have a mobile device AND your computer just is case it is on the fritz.
They did what they initially called emergency maintenance on the Friday before the 4th of July without any notice. We could not use the site at all. No new appointments, could not check anyone out and if you did not have a hard copy our product prices you could not sell ANYTHING for about 4 HOURS in the middle of the day. They system was visibly on the verge of malfunctioning for days, but they did not send out any emails preparing us for the system being shut down, but they did send one early that day to alert us about a new feature ..... To sum it up, while there are many features they come at a price, with mediocre customer service, many restrictions on receiving your funds and you advertise their service every single time you send out a email, text or any other notice, but you are added to their very saturated search engine and your clients can be enticed by other salons in your area.
Pluspunten:
A lot of features
Minpunten:
Mediocre customer service You advertise for them whenever you reach out to clients Runs slow Credit card processing is not the best; your money is held hostage for days at the end of the week and batches out to early Your clients can be enticed by other salons in your area that also uses the site if they add their location